Date / Time:

Tuesday, March 7, 2017, 12:00 p.m. New York / 5:00 p.m. London
Overview:

Speakers
Today, we are seeing a resurgence in the application of IP+optical integration driven by a combination of significant advances in hardware and by revolutionary concepts in software control and management. Whereas, historically, IP+optical focused on physical integration of hardware, the new focus is on multi-layer and multi-vendor control and management enabled by SDN. This webinar will address both the technology enablers and the business opportunities and applications underlying the IP+optical renaissance.
Topics covered during the webinar will include:
What are the most compelling operator use cases for multi-layer IP and optical integration/interworking?
Which network operators are realizing benefits of IP and optical integration today?
What are the hardware innovations required to build dynamic optical layers?
Which SDN standards and technologies are most applicable for multi-layer integration?
How can operators migrate to multi-layer SDN while re-using as much of their existing hardware and software as possible?
Is there a role moving forward for physical layer IP and optical integration?
The webinar will draw on recent Heavy Reading operator research on the topic and present real-world examples of IP and optical integration in live networks.
Sterling Perrin, Senior Analyst, Heavy Reading


Sterling has more than 15 years' experience in telecommunications as an industry analyst and journalist. His coverage area at Heavy Reading is optical networking, including packet-optical transport. He also authors Heavy Reading's Packet-Enabled Optical Networking Market Tracker and Next-Gen Core Packet-Optical Market Tracker. Sterling joined Heavy Reading after five years at IDC, where he served as lead optical networks analyst, responsible for the firm's optical networking subscription research and custom consulting activities.
close this window
Ori Gerstel, Founder and CTO, Sedona Systems


A founder and CTO of Sedona Systems, Ori was previously a Principal Engineer at Cisco, where he was responsible for driving the architecture of router-transport integration. Before joining Cisco in 2002, Ori held senior architecture positions at Tellabs and Nortel, where he architected the first mesh optical network and the first fully switched optical network, respectively. He started his work in optical networking at IBM, where the first commercial DWDM system was developed. For these contributions, he was awarded the grade of IEEE Fellow (2008) and OSA Fellow (2014). Ori published ~100 papers in the main international conferences and journals in the field, as well as several book chapters. He holds over 35 granted patents on optical and multi-layer networks, and a similar number of pending patents. He served as conference committee member and co-chair of several communication conferences and is regularly invited to teach short courses, attend panels, and give plenary talks at the main conferences of the field. He also serves as editor-in-chief for the primary journal for optical networking (JOCN) and as a steering committee member for the main conference in the field (OFC). Ori holds a Ph.D. degree from the Technion.
close this window
Stephen Vogelsang, President, Strategy & CTO – IP/Optical Networks (ION) Business Group, Nokia


As vice president of Strategy and CTO for the IP Routing and Optical Business Group at Nokia, Stephen Vogelsang is responsible for looking at the road ahead and determining which new projects and emerging markets the company should consider for investing its resources.

Stephen spends his time analyzing the current state of the marketplace and identifying emerging trends, products and opportunities. Relying on a background that includes more than 20 years' experience in the telecom and networking industries, he helps develop road maps for the company so it can seize the opportunities that are a best fit. Some of his key successes in this role include driving Nokia's investments in Packet Core and CDN technology, as well as being an early advisor on the company's work in NFV and SDN.

Before joining Nokia, Stephen served as vice president of Marketing for ECI Telecom's Data Networking Division following ECI's acquisition of Laurel Networks, which he co-founded. Prior to Laurel, he started his career serving in multiple roles with FORE Systems, including systems engineering, product management and strategic marketing.

close this window



Webinar Archive Registration
To register for this webinar, please complete the form below. Take care to provide all required information (indicated in

red

). Press Register to complete your registration. If you have already registered for our site or for one of our webinars, you may login to register without re-entering your information.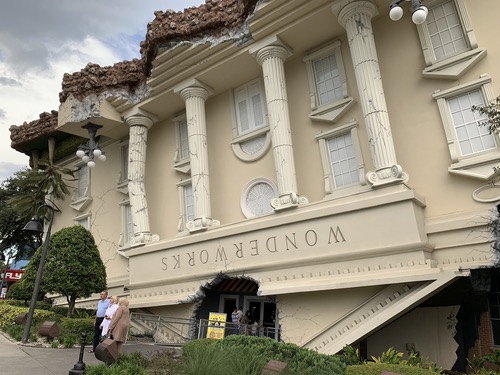 Microsoft Ignite Slideshow: Stay Away From the Agony Booth

More Slideshows