Date / Time:

Friday, November 18, 2016, 11:00 a.m. New York / 4:00 p.m. London
Overview: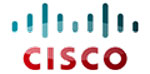 Speakers
Alan Breznick, Cable/Video Practice Leader, Light Reading

Jeff Finkelstein, Executive Director of Network Architecture, Cox Communications

Robert Howald, Vice President, Network Architecture, Comcast

Tom Cloonan, CTO - Network Solutions, ARRIS Group, Inc.

John T. Chapman, CTO Cable Access & Fellow, Cisco
For the first time ever, cable technologists are pursuing their dream of delivering symmetrical, multi-gigabit speeds over HFC lines. Known as Full Duplex DOCSIS, the proposed extension to the new DOCSIS 3.1 spec calls for using echo-cancellation technology to deliver speeds as high as 10 Gbps downstream and upstream over the exact same spectrum. CableLabs officials aim to craft the spec by the end of next year, enabling MSO deployments to start as early as 2018 or 2019. But Full Duplex, with its requirement for deep fiber builds, raises major technical, operational and financial issues for cable operators that must be resolved before its benefits can be reaped.
Delve into the Full Duplex DOCSIS details in this exclusive, interactive webinar with four top cable technologists, and come loaded with questions for our speakers.
Alan Breznick, Cable/Video Practice Leader, Light Reading


Alan Breznick has tracked the media, telecommunications, broadband, and consumer electronics industries for more than 20 years. Before switching over to Heavy Reading in 2007, he was the original editor of Light Reading Cable Website and founding author of Heavy Reading's Cable Industry Insider. At Heavy Reading, he primarily focuses on cable/MSO services, technologies, and networks, as well as IPTV infrastructure. Alan was formerly a broadband analyst for Kinetic Strategies and a contributing analyst for One Touch Intelligence. He previously reported for Communications Daily, Cable World, Multichannel News, Broadband Daily, Crain's New York Business, and Genuine Article Press, among other publications.
close this window
Jeff Finkelstein, Executive Director of Network Architecture, Cox Communications


Jeff Finkelstein is the Executive Director of Network Architecture at Cox Communications in Atlanta, Georgia. He has been part of the engineering and architecture groups at Cox since 2002, and was part of the team responsible for the deployment of DOCSIS technologies, from DOCSIS 1.1 to DOCSIS 3.0. Jeff has made significant contributions to the access network design and deployments at Cox, and has the new role of being responsible for future technology planning of backbone, metro, edge, access and home networks. He is now part of the CableLabs DOCSIS 3.1 PHY and MAC teams, in addition to being part of the IEEE EPOC specification effort.
close this window
Robert Howald, Vice President, Network Architecture, Comcast


Dr. Robert Howald has over 25 years of technology and executive experience in commercial and military communications systems. He is Vice President of Network Architecture at Comcast, focused on the evolution of cable systems and services, future network architectures, and emerging broadband technologies. He held a similar role at ARRIS and the former Motorola Mobility. Prior to this, Dr. Howald was the Vice President of Engineering at Xytrans, specializing in millimeter wave products for cellular backhaul, homeland security, and people screening. He was also the Director of Systems Engineering with General Instrument and Motorola's prior Broadband Communications Systems division.
close this window
Tom Cloonan, CTO - Network Solutions, ARRIS Group, Inc.


Tom Cloonan has been the Chief Technology Officer- Network Solutions of ARRIS since 2002, responsible for directing the architectural work and future product planning for ARRIS network products. Tom and his team recently architected the successful ARRIS E6000 CER CCAP product. His current research is on the design of highly-scalable next-generation networks for the cable and telco space, with a focus on large Integrated CCAPs, Distributed Access Architectures, and Traffic Engineering. Prior to his current role, Tom was the CTO and CEO and co-founder of the start-up company CADANT, where he led the architectural work for the development of the successful C4 CMTS program, which was ultimately acquired and marketed by ARRIS.

Prior to that role, Tom worked as a hardware/software designer, DSP designer, ASIC/FPGA designer, architect, and Distinguished Member of the Technical Staff at Lucent Bell Laboratories. His work focused on various telecommunications platforms (Toll Digital Switching and ATM Switching and High-speed Routing platforms). He also worked in a Forward-Looking Group at Bell Labs that performed seminal research on Free-Space Photonics Switching that led to many inventions and patents.

His work has resulted in over 40 patents, over 80 published papers. He has also co-authored a technical book (An Introduction to Photonic Switching Fabrics) and several technical book chapters.

Tom has a BSEE degree from Illinois Institute of Technology, a MSEE degree from Purdue University, and a Ph.D in Physics from Heriot-Watt University in Scotland. He is currently pursuing an MS degree in Data Sciences from Lewis University. He is also a Fellow of the IEEE.

In his spare time, Tom enjoys boating, water skiing, dabbling in the writing of fictional novels (ex: "One Last Christmas Carol"), and spending quality time with his wife and dog.
close this window
John T. Chapman, Fellow, Cisco


John is a Fellow at Cisco and the CTO of the Cable Access Business Unit. John holds over 100 patents (filed and/or issued) and has authored 28 published papers in topics such as Remote-PHY, CCAP, and DOCSIS. In 2012 he was inducted into the SCTE Hall of Fame.

close this window



Webinar Archive Registration
To register for this webinar, please complete the form below. Take care to provide all required information (indicated in

red

). Press Register to complete your registration. If you have already registered for our site or for one of our webinars, you may login to register without re-entering your information.