The Connected Car – Invisible Wireless Threads Linked to an Autonomous Future
Date / Time:
Tuesday, October 18, 2016, 11:00 a.m. New York/ 4:00 p.m. London
Overview: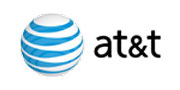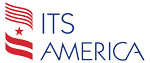 Speakers
The connected car is a perfect showcase for the transformational shift that IoT will represent. The impact of IoT connectivity will occur not only within the auto industry but also within society and cities. We are at the very outset of the journey, and yet the time frame for shifting from humans driving connected vehicle to vehicles driving themselves is shrinking from multiple decades to a single decade.
The struggle that the auto industry is going through, in terms of radical competition threats from Tesla, Google and potentially Apple, has spurred Ford to announce that it will have a fully autonomous vehicle by 2021. Additionally, it is driving companies to create ecosystem partnerships that bridge the technology divide, from Silicon Valley software to hardware design in Detroit, Munich, Stuttgart and Turin.
As the auto industry staggers forward, there is a large amount of R&D work happening in the communications space, with some significant developments in LTE Pro and 5G around device-to- device (D2D), vehicle-to-vehicle (V2V) and vehicle-to-infrastructure (V2I). These are the technologies that will allow cars to communicate with each other, and intelligent transport systems on highways and within cities. In order to be able to do this, the latency in the cellular networks has be less than 1 ms which means that the architecture has to be radically different to support this very specialist IoT application. The implications of this type of capability, in terms of human interactions, and the use of machine learning and artificial intelligence, are just some of the fascinating areas that will be explored in this webinar. Additionally, more pragmatic aspects of spectrum, standards and alternative technologies will also be discussed.
Steve Bell, Senior Analyst, Heavy Reading


Steve's coverage at Heavy Reading includes the Internet of Things (IoT) and related technologies, focusing on the evolution of the mobile Internet and its impact on digital life. Steve joins Heavy Reading with more than two decades of experience as a strategy, marketing and technology advisor, analyst, speaker and commentator on the mobile Internet and the emerging IoT space. He previously worked with Motorola in Germany, the U.K. and the U.S., where he led technology roadmapping, strategy, product and business development teams that developed 2G, 3G and 4G cellular devices for the global market. In addition, Steve is an entrepreneur who has founded two companies: KeySo Global LLC, an analysis and advisory firm specializing in strategy, marketing and innovation, with a focus on mobile technology; and My City Tag LLC, a digital city services platform with an initial market focus on parking. Steve holds a First Class B.A. Honors degree in Business from Kingston University, England.
close this window
Jim Misener, Director, Technical Standards, Qualcomm


Jim Misener leads automotive standards activities for Qualcomm. In this role, he participates externally in many standards fora, to include being immediate past Chair and current Vice Chair of the SAE DSRC Technical Committee and participation as US ISO TC204 expert and in with IEEE 1609 and with LTE technologies 3GPP. Recently, Jim was instrumental in founding and is on the Board of the 5G Automotive Association, with other founding members Audi, BMW, Daimler, Ericsson, Huawei, Intel and Nokia. Jim also also provides broad internal consultation and support with automotive and transportation matters on emerging technologies, standards, deployment and spectrum issues.

Jim was early pioneer in vehicle-highway automation and vehicle safety communication at the California Partners for Advanced Transit and Highways (PATH) at UC Berkeley, beginning in the mid 1990s. He has served as the PATH Executive Director, Executive Advisor to Booz Allen Hamilton, and an independent consultant with clients ranging from Silicon Valley startups, the automotive industry and Federal and State government agencies. Jim holds BS and MS degrees from UCLA and USC.
close this window
Brian Dominguez, Director of Product Development Management, AT&T


Brian Dominguez is a Director in AT&T's Internet of Things Solutions Organization and is responsible for Vehicle Solutions Product Management. For over 20 years, Brian has been leading marketing, strategy, and business development teams with the most recent focus on delivering AT&T's integrated solutions to connected vehicle customers.

Prior to his current role in AT&T's IoT Organization, Dominguez successfully delivered content and mobile storefront initiatives for AT&T. His career started with leadership roles in the financial services and consumer packaged goods industries.

Brian earned a Bachelor in Business Administration from Emory University's Goizueta Business School and a Masters in Business from the University of Chicago's Booth School. He lives in Atlanta with his wife and son.
close this window
Steve Bayless, Vice President, ITS America


Steven H. Bayless is the Vice President of Regulatory Affairs and Public Policy, and Senior Director of Telecommunications and Telematics at the Intelligent Transportation Society of America (ITS America). He is responsible for providing guidance to ITS America's Board of Directors and senior staff on matters involving new technologies, wireless services and evolving automotive platforms, intelligent transportation infrastructure, operations and customer services.

Steven previously served as staff advisor and Presidential Management Fellow in the Secretary of Transportation's policy office at US DOT headquarters. Steven had cabinet-level lead in policy related to research and development, spectrum management and telecommunications policy.

As a detailee to the White House, he assisted in formulation of several presidential directives on aerospace policy, focusing in particular on satellite navigation. He also advised the State Department and the Federal Aviation Administration in negotiations on space and aviation cooperation with the European Union, the Russian Federation and Japan. In the surface transportation domain, Bayless supported secretarial policy initiatives regarding the reorientation of federal research and development, highway safety, and transportation infrastructure finance reform.

Steven's career also includes tenure as a management consultant with American Management Systems (now CGI) in Washington DC, and as a Project Coordinator for DuPont Europe in Budapest, Hungary. Steven holds a specialized masters degree from the Fletcher School at Tufts University in International Security Studies and Business. His bachelor degree is in Economics and Foreign Affairs from the University of Virginia. He has also completed graduate work at Harvard Business School and MIT Sloan School of Management in Cambridge Massachusetts, and at Eötvös Loránd University in Budapest, Hungary.
close this window

Webinar Archive Registration
To register for this webinar, please complete the form below. Take care to provide all required information (indicated in
red
). Press
Register
to complete your registration. If you have already registered for our site or for one of our webinars, you may
login
to register without re-entering your information.