Better Living Through the ARM NFV Ecosystem
Date / Time:
Tuesday, June 28, 2016, 12:00 p.m. New York / 5:00 p.m. London
Overview: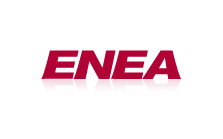 Speakers
The ARM ecosystem is bringing the NFV community unique and compelling solutions based on lower TCO, lower power, greater scalability and density in the face of challenging industry goals for virtualization and 5G metrics. ARM and Enea Software invite you to this information-packed comprehensive insight into the approach taken by the ARM ecosystem to deliver efficient, heterogeneous, scale-out architecture for NFV infrastructure. Attendees will walk away with an appreciation for the fundamental ARM value proposition and the software platform needed to address the multicore scalability aspects of the underlying infrastructure, including distribution and management aspects, which leverage the full innovation of workload-optimized SoCs while maintaining application portability.
Roz Roseboro, Senior Analyst, Heavy Reading


Roz Roseboro has more than 20 years' experience in market research, marketing and product management. Her research focuses on how innovation and change are impacting the compute, network and storage infrastructure domains within the data centers of telecom operators. She monitors trends such as how open source is impacting the development process for telecom, and how telco data centers are transforming to support SDN, NFV and cloud. Roz joined Heavy Reading following eight years at OSS Observer and Analysys Mason, where she most recently managed its Middle East and Africa regional program, and prior to that, its Infrastructure Solutions and Communications Service Provider programs. She spent five years at RHK, where she ran the Switching and Routing and Business Communication Services programs. Prior to becoming an analyst, she worked at Motorola on IT product development and radio and mobile phone product management. Roz holds a BA in English from the University of Massachusetts, Amherst, and an MBA in marketing, management, and international business from the J.L. Kellogg Graduate School of Management at Northwestern University. She is based in Chicago.
close this window
Robert (Bob) Monkman, Enterprise Segment Marketing Manager, ARM


Bob Monkman is focused on enterprise networking and software initiatives for the Enterprise Segment such as Linaro Networking Group, where he sits on the Steering Committee, the ETSI NFV ISG and the OPNFV initiative, where he is an elected a Silver Director Board representative. He has been in embedded computing for more than 25 years, much of it in the commercial RTOS/middleware world focused on the network communications infrastructure space. He also did a stint in high-performance clustered computing. Bob's career roles have mostly spanned product management/marketing, strategic alliances and business development, but he started his career as a hardware/software engineer for Tellabs. His technology experience includes embedded operating systems, including Linux, NFV/SDN, M2M/IoT, systems management middleware strategy and development tools, now delving deeper into silicon designs.
close this window
Joe Kidder, Senior Systems Architect, Enea


Joe Kidder is Senior Systems Architect at Enea. Joe was also Director of Development and Product Management for Element Middleware and Chief Architect for Element Middleware working in the Enea CTO Office. Joe led HA middleware development at Equipe Communications, a multiservice switch startup. A 30-year industry veteran, Joe developed routers and switches at Wellfleet Communications, Bay Networks, and Nortel Networks, and file servers at Data General Corporation. Joe is inventor of 13 patents in high availability, system architecture, and quality of service.


close this window
Jason Hoffman, Head of Technology, Cloud Systems, Ericsson


Jason Hoffman is the Head of Cloud Technology at Ericsson where he's responsible for product, architecture and engineering. Previously he was the Head of Product Line, Ericsson Cloud System and Platforms in Business Unit Cloud and IP. Prior to that he was a founder and the CTO at Joyent, a pioneering high performance cloud IaaS and software provider, where he ran product, engineering, operations and commercial management for nearly a decade. He is considered to be one the pioneers of large scale cloud computing, in particular the use of container technologies, asynchronous, high concurrency runtimes and converged server, storage and networking systems. Jason is also an angel investor, strategy and execution advisor, venture and private equity advisor and on the boards of the Wordpress Foundation and New Context, a Digital Garage company. Jason has a BS and MS from UCLA and a PhD from UCSD. He is a San Francisco native that now lives in Stockholm with his wife and daughters.
close this window