Date / Time:
Thursday, May 19, 2016, 11:00 a.m. New York / 4:00 p.m. London
Overview: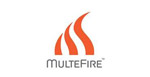 Moderator
Gabriel Brown, Senior Analyst - Wireless Data Services & LTE, Heavy Reading
Speakers:
Operating solely in unlicensed spectrum, MulteFire delivers enhanced coverage, improved capacity, full mobility for better user experiences, and security in local area deployments.
During this webinar, MulteFire Alliance Board Chair Stephan Litjens will provide an overview of MulteFire technology and the benefits it brings to mobile operators, enterprise, cable providers, venue owners, end users and more. Heavy Reading analyst Gabriel Brown and MulteFire Alliance member company panelists will then discuss the business opportunities and the creation of a MulteFire ecosystem, including specification development and a compliance program.
Attendees will learn how MulteFire:
Delivers LTE-like performance with WiFi-like deployment simplicity
Compares to other LTE technologies operating in unlicensed spectrum
Coexists harmoniously with other technologies in unlicensed spectrum, including Wi-Fi
Broadens the LTE ecosystem to existing and new wireless providers
Provides a neutral host to serve any user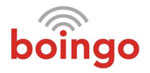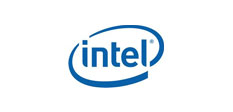 Gabriel Brown, Senior Analyst - Wireless Data Services & LTE, Heavy Reading


Gabriel covers the mobile network system architecture, including evolution of the RAN, the mobile core, and service-layer platforms and applications. Key technologies in his coverage area include LTE Advanced, small cells, Evolved Packet Core, carrier Wi-Fi and software-centric networking technologies such as NFV, SDN and service chaining. Gabriel has covered mobile networking since 1998 through published research, live events, operator surveys and custom consulting.
close this window
Stephan Litjens, MulteFire Alliance Board Chair


Stephan Litjens serves as the MulteFire Alliance Board Chair and is the Head of Innovation Steering at Nokia. His responsibilities include innovations both internally and externally with customers, partners and governments to achieve Nokia's ambition to create the Programmable World. Prior to his current role, Stephan was responsible for Nokia's Mobile Broadband portfolio strategy.

Stephan joined Nokia in 1997 and has held several R&D, product marketing, services, product support and portfolio/product management and leadership positions in the mobile networks business. During the rise of 3G in the early 2000s, Stephan moved to Finland from the Netherlands. Since then he has been working for Nokia in Germany and in Japan before moving back to the Nokia headquarters in Espoo, Finland. He is enthusiastic about exploring opportunities, new ways of working and business prospects that can make a difference and inspire others.
close this window
Derek Peterson, CTO, Boingo Wireless

Derek is responsible for Boingo's technical vision and strategy. Under his leadership, Boingo is pioneering the adoption and deployment of the latest IT and network technologies including Passpoint and network virtualization and convergence. He is directly responsible for building and operating Boingo's core technologies and systems, including web applications, client software, networks, authentication, billing, advertising, IPTV, business intelligence and IT infrastructure. Derek has deep telecommunications experience as a consultant, engineer, product manager and executive. Prior to joining Boingo in 2011, he served in strategic product roles at Oracle driving global launch campaigns for LTE adoption and billing software solutions. He is a veteran of Operation Desert Shield/Storm and Operation Joint Endeavor, serving with the United States Air Force. Derek is a Wireless Broadband Alliance board member, and a founding member of the PCIA's Innovation & Technology Council of wireless industry leaders. Under Derek's leadership, Boingo has received prestigious industry honors including the 2014 Light Reading Leading Light award for "Most Innovative Carrier Wi–Fi Deployment" and the 2015 Wi–Fi Industry awards for "Best Wi–Fi Network Operator" and "Best Wi–Fi Service for Vertical Markets." Derek was named a 2015 "Wireless Industry Executive to Watch" by Fierce Wireless.


close this window
Rao Yallapragada, Director of Advanced Technologies, Intel

Rao Yallapragada is a Director of Advanced Technologies at Intel Corporation with a primary focus is the development and advocacy of 5th Generation of Wireless Communications. He is a wireless industry veteran with over 15 years of broad based experience ranging from technology innovation to competitive strategy and market development. Currently, he is leading industry engagements with 5G Americas, MulteFire, and Wireless Technology Organization and actively spearheading the Intel's positioning of 5G communications in the wireless industry.

Previously, Dr. Yallapragada led the Product Management and Marketing efforts driving the commercialization of 400G Coherent Optical Communication Semiconductor SoCs at ClariPhy Communications. At Qualcomm, as part of Strategy and Marketing efforts, Dr. Yallapragada led the commercialization and worldwide adoption efforts of 2G, 3G and 4G technologies and products.

Dr. Yallapragada also held several technical leadership positions in Qualcomm in the areas of Wireless system design and development. As part of Qualcomm's QCT division he led system engineering efforts for the first High Data Rate CDMA2000 EV-DO Mobile Station and Base Station ASICs. In a project engineering role, Dr. Yallapragada led the development of Globalstar 48-satellite LEO Mobile communication systems and IS-95 Commercial Base Stations.

Dr. Yallapragada published several academic papers and holds several patents in wireless communications. Dr. Yallapragada received his PhD and Masters in Electrical Engineering from Georgia Institute of Technology, Atlanta and holds a MBA from the Marshal School of Business at the University of Southern California.
close this window
Nanda Menon, Director of Corporate Development, Athonet


Nanda is responsible for developing Athonet's strategic partnerships. He brings over 25 years of direct investing and investment banking experience in the telecoms, media and technology sector at leading institutions covering the Americas, Europe, Africa and Asia. Nanda began his coverage of the mobile sector in 1994 at Jardine Fleming (now JP Morgan) at the sector's inception in Asia. From 2000, he was responsible for the global telecoms, media and technology investment portfolios at Nomura International plc and Satellite Asset Management based out of London and New York. He subsequently joined Investec Bank plc as a Director in the investment banking team in London before joining Athonet. Nanda qualified as an ACA (England and Wales) at Arthur Andersen in London and holds a M.Eng in Mechanical Engineering from Kings College London.
close this window