Layer 7 Visibility for vCPE Services
Date / Time:
Wednesday, February 10, 2016, 11:00 a.m. New York / 4:00 p.m. London
Overview: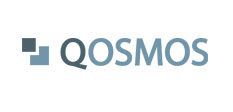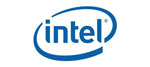 Speakers
Virtual Customer Premises Equipment (vCPE) is a way for network operators to transition enterprise customers to next-generation cloud networking platforms. This can substantially reduce costs associated with specialized hardware deployed on-premises and, with the right tools, enables operators to inject value into wide-area network services using Virtual Network Functions (VNFs). This webinar will discuss how operators can use application-level information to offer new and value-added vCPE services. In particular, it will address Layer 7 IP classification engines and their role in three key use-cases: traffic monitoring/reporting, Layer 7 firewall and QoS capabilities and VNF service chaining.
Gabriel Brown, Senior Analyst - Wireless Data Services & LTE, Heavy Reading


Gabriel covers the mobile network system architecture, including evolution of the RAN, the mobile core, and service-layer platforms and applications. Key technologies in his coverage area include LTE Advanced, small cells, Evolved Packet Core, carrier Wi-Fi and software-centric networking technologies such as NFV, SDN and service chaining. Gabriel has covered mobile networking since 1998 through published research, live events, operator surveys and custom consulting.
close this window
Nicolas Bouthors, Distinguished Engineer, NFV & SDN, Qosmos


Nicolas Bouthors contributes to standards bodies such as ONF SDN, ETSI NFV and IETF SFC, and OpenSource Projects centered around NFV. His main focus is on service chaining and virtual CPE initiatives. In 2012, Nicolas was a software architect at Fireflies Systems, building wireless meshed network solutions for indoors and outdoors applications such as inventory management and person/resource tracking. Nicolas was previously CTO and founder of Volubill (2001), a company focused on Policy and Charging Rules Function (PCRF) for the mobile network market. Volubill was a spinoff of the work he lead as R&D Manager of Cegetel's Internet research LAB in 1998.
close this window
Murray Cooke, Network Computing Solutions Architect, Intel Corporation


Murray is one of Intel's leading solutions architects covering next-generation network carrier infrastructure, with specific expertise in NFV solutions. Murray's experience covers the breath of this market sector, from component level to OSS, and from strategy to operational reality. He works with carriers, integrators and hardware and software vendors to develop cost-effective solutions based on Intel's innovative technology products. Previously part of British Telecom Group CTO, he was responsible for the planned migration of BT's services for corporate and enterprise customers to BT's 21st Century Network NGN platform. In 2005, he established BT's initial NFV technology strategy, with the introduction of IT servers into the network to handle a portfolio of internal and customer facing applications. Prior to joining BT Group CTO, Murray was the Head of Operational Engineering in BT's Global Solutions division, running UK banking, retail and governmental networks. He has also held a number of strategy and business development roles, and is a Fellow of the Institution of Engineering and Technology.
close this window