Evaluating Cisco's NFV Infrastructure
Date / Time:
Thursday, November 5, 2015, 11:00 a.m. New York / 4:00 p.m. London
Overview:
Learn how independent test lab EANTC evaluated key components of Cisco's NFV infrastructure, including its virtual switch and 'single pane of glass' management system. In addition, you'll have the opportunity to put your questions to our EANTC and Cisco speakers.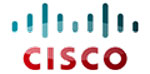 Sanjeev Mervana, Sr. Director, Product & Solutions Marketing, Cisco


Sanjeev Mervana is responsible for setting and executing the strategic direction of products and solutions for Cisco Service Provider Architectures around SDN/NFV, Evolved Services Platform, Evolved Programmable Network (EPN), mobility, cloud and video for Cisco's global service provider customers. He is an expert on software-defined networking, network functions virtualization, intelligent routing and switching platforms, solutions, software and architectures designed to meet service provider needs, and works closely with many Tier 1/2 providers to help achieve their business outcomes. Sanjeev has been with Cisco for more than 16 years and has authored various publications and blogs as well as a Cisco Press Book, Design Principles of DSL Based Access Solutions.
close this window
Ray LeMaistre, Editor in Chief, Light Reading


Ray Le Maistre joined Light Reading in 2002, having previously held senior editorial roles at Total Telecom, Communications Week International, Communications International and Computer Weekly. He was appointed Editor-in-Chief of Light Reading in March 2013. Ray has written extensively about the broadband technology and services sector for the past 15 years, and has tracked the evolution of fixed and wireless networks from ISDN/DSL and GSM to FTTx, 4G+ and Carrier WiFi. He has also been at the forefront of Light Reading's coverage of the service provider IT sector, which in recent years has heralded the emergence of SDN and NFV into the market's vocabulary and which is now embracing open source developments.
close this window
Steve Saunders, Founder & CEO, Light Reading

Steve Saunders is the Founder and CEO of Light Reading, the world's largest, most authoritative, and best qualified community of telecommunications professionals, reaching 350,000 global communications decision-makers every month.

Steve founded Light Reading in 2000, after a 12-year career as a technology journalist, working for McGraw-Hill's Data Communications Magazine. Following the explosive success of Light Reading, he launched Heavy Reading (www.heavyreading.com) and Dark Reading (www.darkreading.com). This triptych of online startups covering telecom news, telecom research, and security news, respectively, was acquired by UBM llc in 2005 for $33 million. Steve then took a break from leading Light Reading in 2007, before buying Light Reading and Heavy Reading back from UBM in January 2014.

In the intervening years (2008-2013), Steve founded Internet Evolution, a groundbreaking, award-winning, global, online community dedicated to investigating the future of the Internet, and DeusM (www.deusm.com), an integrated marketing services company targeting the fastest-growing segment of the online publishing industry: business social media. In the space of three years DeusM launched nearly 50 custom communities for companies including Dell, IBM, Intel, DuPont, and Bristol Meyers, all based on Steve's vision for a structured system of community publishing, one that creates unprecedented engagement among highly qualified business users.

In March 2008, Steve was inducted into Min's Digital Media Hall of Fame. In April 2009, he was named to the No. 2 spot on Folio magazine's Folio 40 ranking of magazine industry influencers and innovators. He was named Min's Marketer of the Year in September 2010. In 2014, Steve was named to the Folio 100, the magazine and media industry's best-known and most prestigious list of innovators, entrepreneurs and market shaker-uppers, in the Dynamic Disrupter category.
close this window
Carsten Rossenhövel, Managing Director: Research & Development, EANTC


Carsten Rossenhoevel is Managing Director of EANTC AG (European Advanced Networking Test Center), an independent test lab in Berlin, Germany.

EANTC offers vendor-neutral network test services for network equipment manufacturers, service providers, and enterprises. In this role, Carsten is responsible for EANTC's business development and marketing.

Carsten has over 20 years of experience in telecommunication networks and testing. His technical areas of expertise include Multi Protocol Label Switching (MPLS), Carrier Ethernet, Triple Play, and Mobile Backhaul.
close this window