Secure DNS for Robust Network Performance & Super Customer Experience
Date / Time:
Tuesday, November 10, 2015, 11:00 a.m. New York/ 4:00 p.m. London
Overview: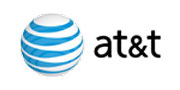 Speakers
Protecting subscribers and the network is fundamental to service provider success, yet DDoS and other malicious attacks against DNS infrastructure threaten service availability, network performance, subscriber and enterprise data, and operator reputation. Volumetric flood attacks (DDoS) have increased every year, but now service providers are encountering a wider range of more sophisticated attacks from hackers, including NXDOMAIN, DNS tunneling and random subdomain attacks. In this webinar, Infoblox, AT&T and Heavy Reading will discuss how service providers are utilizing DNS and traffic patterns to help understand where threats are coming from and how to help protect their customers. Infoblox will describe the role the DNS plays in service provider networks and how it can be secured against these new threats, providing deeper protection for subscribers and increasing visibility across the network
Patrick Donegan, Chief Analyst, Heavy Reading


Patrick has more than 20 years' experience as a telecom analyst and strategist. His coverage areas at Heavy Reading include mobile backhaul networks and mobile network security. He also authors Heavy Reading's Ethernet Backhaul Market Tracker. Patrick chairs Light Reading's Mobile Network Security Strategies conference series and is co-chair of Light Reading's Backhaul Strategies for Mobile Operators conference series. Patrick joined Heavy Reading in 2005 after five years at Nortel Networks, where he was a senior manager of strategic planning for the company's wireless business – spanning GSM, CDMA, UMTS, WiMax, and other wireless technologies. Prior to Nortel, he spent two years in business research for Motorola's Corporate Strategy Office in EMEA and two years as a wireless analyst for the Yankee Group. As a journalist, he was deputy editor of Public Network Europe from 1990-1995 and editor of Mobile Communications International from 1995-1997. Patrick holds a BA in industrial relations and politics from the University of Kent at Canterbury. He is based in the UK.
close this window
Dilip Pillaipakam, Vice President of Service Provider Strategy and Products, Infoblox


Dilip joined Infoblox from Mavenir Systems (now part of Mitel), where he was VP of Product Strategy. Previously, he held several influential positions at Juniper Networks, including evangelizing Juniper's Service Provider Mobility initiatives. He was most recently Head of Product Management for their Mobile Business Unit, where he led the introduction of new products designed for mobile carriers. His other leadership roles in Juniper include driving venture investments and M&A activity for the service provider space. Preceding his tenure of 11 years at Juniper, Dilip worked at Infosys Technologies. He has more than 20 years of industry experience, and holds an MBA from the Ross School of Business at the University of Michigan and an Electrical Engineering Degree from Bangalore University, India.
close this window
Jason Porter, Vice President, Security Solutions, AT&T Business Marketing


Jason currently leads AT&T's cybersecurity business. He is responsible for driving growth and profitability for the AT&T Security portfolio, consisting of network, premises, cloud and mobile security products, threat management and consulting. He leads a large team consisting of Sales, Product, Marketing and Consulting leaders. Since joining AT&T in 2002, Jason has held various leadership positions in Engineering, Strategy, Operations and Marketing, spanning consumer and business. He maintains a track record of successfully introducing and maturing emerging technologies and business units as well as transforming businesses. Jason holds a bachelor's degree in Engineering from the United States Military Academy at West Point and an MBA from Regis University. He served in the Army as an Armor Officer, leading a Tank Platoon and a Mortar Platoon.


close this window