Integrating OTT & Pay-TV: A real-world use case about how UPC Hungary rapidly rolled out new OTT video services to 500k+ cable subscribers
Date / Time:
Tuesday, September 8, 2015, 11:00 AM New York / 4:00 PM London
Overview: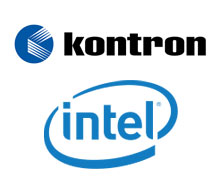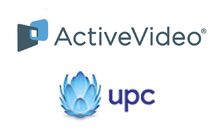 Speakers
Within the past year, cable operator UPC Hungary has demonstrated just how well Internet video services can be integrated with traditional pay-TV services, with YouTube naturally proving to be the biggest attraction for subscribers. In fact, UPC Hungary announced last September that its customers were already viewing more than 1 million minutes per day of YouTube content after the first three months of availability on TV, with the average viewing time clocking in at about 45 minutes per session.

To make YouTube available on existing cable set-top boxes, UPC Hungary deployed the CloudTV Streamcast platform from ActiveVideo to virtualize STB functionality in the cloud. But what was the overall approach that enabled UPC to deploy the service so quickly? What type of cloud infrastructure was implemented to ensure that the network could keep up with the sharp spikes in customer demand for more video? What technology made it possible to deliver these services in a cost-effective manner?

In this webinar, you will learn:
How to resolve challenges in video transcoding and virtualization and maximize channel densities
How ActiveVideo leveraged Intel® Iris Pro Graphics and the Media Server Studio to make vSTB a scalable and efficient reality
How the complete package uses highly scalable HA converged infrastructure COTS servers
Alan Breznick, Contributing Analyst, Heavy Reading


Alan Breznick is a business editor and research analyst who has tracked the cable, broadband and video markets like an over-bred bloodhound for more than 20 years.

As a senior analyst at Light Reading's research arm, Heavy Reading, for six years, Alan authored numerous reports, columns, white papers and case studies, moderated dozens of webinars, and organized and hosted more than 15 -- count 'em --regional conferences on cable, broadband and IPTV technology topics. And all this while maintaining a summer job as an ostrich wrangler.

Before that, he was the founding editor of Light Reading Cable, transforming a monthly newsletter into a daily website. Prior to joining Light Reading, Alan was a broadband analyst for Kinetic Strategies and a contributing analyst for One Touch Intelligence.
close this window
Árpád Jordán, CTO of Liberty Global Central and Eastern Europe


Árpád Jordán is CTO of Liberty Global Central and Eastern Europe and overseeing six Liberty Global affiliates: Poland, Czech Republic, Slovakia, Hungary, Romania and DTH. He received his MSc from Technical University of Budapest in 1997. He is working in the cable industry for 20 years starting as an undergraduate RF designer and later managing optical network design. Subsequently he governed introduction of network services in Hungary such as Internet on cable from 2000 and mobile in 2012, telephony on cable from 2004 and mobile in 2014. On the video space he lead the deployment of digital television in Hungary from 2007 extended by VOD two years later until recent introduction of user interface streaming from the cloud enabling interactive TV applications on legacy digital TV platform.
close this window
Sven Freudenfeld, Telecom Cloud Infrastructure Business Development, Kontron


Sven Freudenfeld is responsible for Business Development on a global scale for the Communications Business Unit at Kontron focusing on the cloud infrastructure and telecom vertical markets that include the Symkloud combined with the NFV/ SDN solution framework, carrier grade rackmount servers, and AdvancedTCA product lines. The last 10 years he is driving compute technologies and solutions dedicated for the telecom vertical market. Sven holds an electrical engineering degree from Germany, and possesses more than 25 years of experience in voice, data, and wireless communications, having worked extensively with Nortel Networks in Systems Engineering, Sanmina-SCI in Test Engineering, and Deutsche Telekom in Network engineering.
close this window
Ronald Brockmann, CTO, ActiveVideo


Ronald is responsible for driving technology innovation for ActiveVideo's CloudTV platform. He has established himself as an industry leader in the creation of cloud-based solutions, and has been at the forefront of anticipating how HTML5 and the cloud enable consistent user experiences across any connected device. Ronald spearheaded the development of the CloudTV H5 platform that brings the flexibility and time-to-market advantages of HTML5 content development to television UXs.

Ronald joined ActiveVideo in 2009 following the company's acquisition of Avinity Systems, a leading developer of cloud-based platforms. As CEO and co-founder of Avinity, Ronald led a team that enabled rich interactive experiences across a wide range of devices, from low-power digital set-top boxes to CI Plus enabled TVs. Previously, Ronald pioneered WiFi technologies and contributed to several key IEEE 802.11 standards as CTO and co-founder of No Wires Needed, which was acquired by Intersil (NASDAQ: ISIL) in 2000 and ultimately became part of Conexant Systems (NASDAQ: CNXT). Ronald earned an M.Sc. in Computer Science from the University of Twente in Enchede, The Netherlands. He is the holder of several patents.
close this window
Dan Rodriguez, General Manager of the Communications Infrastructure Division, Intel

Dan Rodriguez is the General Manager for the Communications Infrastructure Division (CID), which supplies silicon and software to the world's leading communication equipment manufacturers, within Intel's Network Platform Group. He has been with Intel since 1997, and is currently responsible for leading CID including setting strategy, product roadmaps, network segment strategies and customer enablement. Prior to this role, Dan was the wireless Infrastructure Marketing Director. Additionally, he also held various marketing and strategic planning roles in embedded, storage and communication infrastructure market segments. Dan has an MBA from the University of Southern California and a BS in finance from Arizona State University.
close this window