Disaggregation: Coming to an optical network near you
Date / Time:
Thursday, October 1, 2015, 12:00 PM New York / 5:00 PM London
Overview: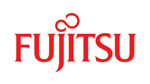 Speakers
The concept of disaggregation has quickly moved from its IT origins into telecom networks. Virtualization, software-based automation and open systems are changing the game. SDN and NFV are opening up the benefits of disaggregation in networking and operators are taking note. Most recently, we are starting to see these concepts applied to carrier transport networks – specifically, in packet-optical transport and in optical access. Operators are seeking the efficient scaling, rapid deployment and flexibility enabled by disaggregation, along with the ability to share functions across different resources. Suppliers must deliver this open and disaggregated architecture of the future or be left behind.
Join this webinar to learn about the:

• Drivers, benefits and challenges of disaggregation in transport networks
• Role of software in disaggregation
• Early examples of disaggregation in transport networks
Rod Naphan, CTO, Fujitsu Networks Communications


Rod Naphan is the architect of the Fujitsu packet optical networking vision and product portfolio. He leads the organization that is spearheading and defining the next generation of optical networking equipment and software. He has broad experience in the design and planning of optical networking platforms. Over his more than 20 years in the telecommunications industry, he has held various leadership roles in software and systems engineering, and was program manager for the Flashwave® 4000 MSPP series product development in North America. Prior to joining Fujitsu, Rod worked as a software engineer at Bell Northern Research.
close this window
Sterling Perrin, Senior Analyst, Heavy Reading


Sterling Perrin has more than 15 years of experience in telecommunications as an industry analyst and journalist. His coverage area at Heavy Reading, is optical networking, including packet-optical transport. Perrin also authors Heavy Reading's, Packet-Enabled Optical Networking Quarterly Market Tracker, a special quarterly research service, and the Next-Gen Core Packet-Optical Semi-Annual Market Tracker. Perrin is a frequent speaker at telecommunications industry events and is a highly sought-after source among the business and trade press. He chairs Light Reading's ,annual Packet-Optical Transport Evolution conference and Light Reading's Next Generation Packet Transport Networks – India conference. His opinions have appeared in The Financial Times, The New York Times, Investor's Business Daily, Lightwave, Telephony, CNET News, Information Week, and CIO Magazine, among many others. Perrin joined Heavy Reading, after five years at IDC, where he served as lead optical networks analyst, responsible for the firm's optical networking subscription research and custom consulting activities. Prior to joining IDC, Perrin worked for Standard & Poor's, where he delivered global industry analysis on a range of IT segments. He is a former journalist and editor at Telecommunications Magazine, and has also done consulting work for the research firm Current Analysis.
close this window