Quality of Experience (QoE) in the Virtualized World: Meet the Adaptive QoE Scorecard
Date / Time:
Tuesday, October 6, 2015, 10:00 AM New York / 3:00 PM London
Overview: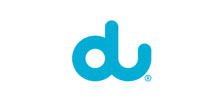 Speakers
Thomas Vasen, Sr. Director of Subscriber Experience Marketing, Procera Networks

Jim Hodges, Senior Analyst, Products, Heavy Reading

Steve Saunders, Founder & CEO, Light Reading

Basem Temraz, Senior Manager, Network Development and Operations, du
The introduction of virtualized networks fundamentally changes how QoE is measured. The reality today is that mobile and fixed subscribers cannot choose the quality of broadband services they wish to receive. This is because service offerings are presented with a theoretical maximum speed, which very often does not relate to the typical QoE subscriber experience.

This impairment becomes even more noticeable in virtualized networks since software is deployed based on real-time demand requirements. Therefore, given that NFV is driven by service agility and application delivery, network operators must rethink how they measure and score overall quality metrics for their subscribers.

One of the first steps in developing QoE metrics for virtualized networks requires creating QoE metrics for individual subscribers that capture service consumption on an application level. This not only provides a more realistic view of subscriber QoE experience, it also provides more granular data which makes QoE reports more actionable.

In this webinar, you will learn:
Why QoE does not equal speed, and how to measure in a consumer-focused way instead
How QoE measurement reports can be enhanced to become more actionable
How NFV changes the rules and relevancy of current QoE measurement metrics
Thomas Vasen, Sr. Director of Subscriber Experience Marketing, Procera Networks


Thomas Vasen is Subscriber Experience Evangelist at Procera Networks, the company looking to revolutionize the way operators and vendors monitor, manage and monetize their network traffic. He has over 18 years' operational experience with product and service development in the telecoms industry and most recently headed Product Management, Strategy and Marketing at DigitalRoute. Before that he focused on solution development at service assurance pioneer Polystar OSIX, Thomas started as an entrepreneur in a series of voice-over-IP startups at operators in Euro-pe. At B2 Bredband AB, the largest ETTH broadband operator in Sweden, he was responsible for the setup and operations of the first primary line local-loop replacement service launched on the SIP technology in the world.
close this window
Jim Hodges, Senior Analyst, Products, Heavy Reading


Jim Hodges leads Heavy Reading's research on the impact of SDN, NFV and D-NFV on the control plane and application layers at the core and edge. This includes the evolution path of SIP applications, unified communications (UC), IP Multimedia Subsystem (IMS), session border controllers (SBCs), Diameter signaling controllers (DSCs), IP exchange (IPX) and WebRTC. He is also focused on the impact of NFV and SDN on data center application delivery controllers (ADCs). He authors Heavy Reading's NFV and SDN Market Trackers. Other areas of research coverage include subscriber data management (SDM), policy control, fixed-line TDM replacement and managed services evolution. Jim joined Heavy Reading from Nortel Networks, where he tracked the VoIP and application server market landscape and was a key contributor to the development of Wireless Intelligent Network (WIN) standards. Additional technical experience was gained with Bell Canada, where he performed IN and SS7 network planning, numbering administration, technical model forecast creation and definition of regulatory-based interconnection models.
close this window
Steve Saunders, Founder & CEO, Light Reading

Steve Saunders is the Founder and CEO of Light Reading, the world's largest, most authoritative, and best qualified community of telecommunications professionals, reaching 350,000 global communications decision-makers every month.

Steve founded Light Reading in 2000, after a 12-year career as a technology journalist, working for McGraw-Hill's Data Communications Magazine. Following the explosive success of Light Reading, he launched Heavy Reading (www.heavyreading.com) and Dark Reading (www.darkreading.com). This triptych of online startups covering telecom news, telecom research, and security news, respectively, was acquired by UBM llc in 2005 for $33 million. Steve then took a break from leading Light Reading in 2007, before buying Light Reading and Heavy Reading back from UBM in January 2014.

In the intervening years (2008-2013), Steve founded Internet Evolution, a groundbreaking, award-winning, global, online community dedicated to investigating the future of the Internet, and DeusM (www.deusm.com), an integrated marketing services company targeting the fastest-growing segment of the online publishing industry: business social media. In the space of three years DeusM launched nearly 50 custom communities for companies including Dell, IBM, Intel, DuPont, and Bristol Meyers, all based on Steve's vision for a structured system of community publishing, one that creates unprecedented engagement among highly qualified business users.

In March 2008, Steve was inducted into Min's Digital Media Hall of Fame. In April 2009, he was named to the No. 2 spot on Folio magazine's Folio 40 ranking of magazine industry influencers and innovators. He was named Min's Marketer of the Year in September 2010. In 2014, Steve was named to the Folio 100, the magazine and media industry's best-known and most prestigious list of innovators, entrepreneurs and market shaker-uppers, in the Dynamic Disrupter category.
close this window
Basem Temraz, Senior Manager, Network Development and Operations, du


Basem Temraz is a Senior Manager at the Network Development and Operations department with service provider du. He is responsible for network roadmap strategy, network virtualization strategy and operational efficiency. He has been described as a disruptive thinker with a passion for solving big problems, and building great products. Basem has experience in R&D, product management and service provider operations in the Middle East and North America.
close this window