Detailed look at Validating Cisco Cloud and Virtualization Portfolio
Date / Time:
Thursday, June 25, 2015, 11:00 AM New York / 4:00 PM London
Overview: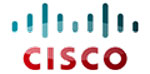 Speakers
Light Reading's independent test of Cisco's Cloud and Virtualization Portfolio created a huge stir when we published it earlier this year, with many in the industry surprised to find that anyone had a complete virtualization solution that was ready for such a public test. In this exclusive webinar, we will be drilling into the detailed results of the evaluation, with a focus on critical areas such as orchestration. This is must-have information for any service provider or large enterprise that wants to know the state of the art in virtualization today. The event will be hosted by Light Reading's CEO and Founder, Steve Saunders, with insight and advice coming from both Cisco's engineering team and EANTC, the independent test lab responsible for the entire test program.
Steve Saunders, Founder & CEO, Light Reading

Steve Saunders is the Founder and CEO of Light Reading, the world's largest, most authoritative, and best qualified community of telecommunications professionals, reaching 350,000 global communications decision-makers every month.

Steve founded Light Reading in 2000, after a 12-year career as a technology journalist, working for McGraw-Hill's Data Communications Magazine. Following the explosive success of Light Reading, he launched Heavy Reading (www.heavyreading.com) and Dark Reading (www.darkreading.com). This triptych of online startups covering telecom news, telecom research, and security news, respectively, was acquired by UBM llc in 2005 for $33 million. Steve then took a break from leading Light Reading in 2007, before buying Light Reading and Heavy Reading back from UBM in January 2014.

In the intervening years (2008-2013), Steve founded Internet Evolution, a groundbreaking, award-winning, global, online community dedicated to investigating the future of the Internet, and DeusM (www.deusm.com), an integrated marketing services company targeting the fastest-growing segment of the online publishing industry: business social media. In the space of three years DeusM launched nearly 50 custom communities for companies including Dell, IBM, Intel, DuPont, and Bristol Meyers, all based on Steve's vision for a structured system of community publishing, one that creates unprecedented engagement among highly qualified business users.

In March 2008, Steve was inducted into Min's Digital Media Hall of Fame. In April 2009, he was named to the No. 2 spot on Folio magazine's Folio 40 ranking of magazine industry influencers and innovators. He was named Min's Marketer of the Year in September 2010. In 2014, Steve was named to the Folio 100, the magazine and media industry's best-known and most prestigious list of innovators, entrepreneurs and market shaker-uppers, in the Dynamic Disrupter category.
close this window
Carsten Rossenhoevel, Managing Director, EANTC


Kishen is General Manager of the Policy BU within Cisco's service provide mobility business.

In 2003, he co-founded BroadHop, next-generation real time network service management software infrastructure vendor. He was instrumental in developing the Company's product and go-to-market strategy leveraging the global Cisco sales and delivery channel. He led the Company's international expansion and channel development while bringing the platform to more than 70 telecom operators in 30 countries. This strategy and business growth culminated in an acquisition by Cisco in 2013.

From 2001-2003, Kishen served as President and Managing Director of Application Media, a professional services practice engaged in creating mobile and broadband application solutions with an impressive Fortune 500 customer roster including Disney, Starwood Hotels, Sprint, Cisco Systems and Microsoft.

In 1998, Kishen co-founded STS HotelNet, the first vertically oriented online media platform in more than 150,000 hotel rooms, which was acquired in 2001 by CAIS Internet, a KKR Company. Prior to this he pioneered a global ISP channel at, WebMessenger, a global Internet telephony platform.

A distinguished alumnus of Colorado College, Kishen graduated with honors in 1996 with a bachelor's degree in American Political Economy. He is active in the Colorado non-profit community and is an accomplished mountaineer having completed numerous challenging ascents in Alaska, Africa, Yosemite and throughout the American mountain west.
close this window
Mike Thompson, WAN Orchestration General Manager, Cisco Systems


Mike Thompson leads Cisco Systems' software engineering and product development for WAN Orchestration at Cisco. The team is delivering Mutli-Layer and Multi-Vendor software defined networking solutions for WAN Planning, Optimization, and Automation.

Mike Thompson is a proven business, sales, and technical leader with more than 26 years experience in networking and service provider segments. For the past 16 years, Mike has held Engineering, Product Management, Global SP Networking Architecture, and numerous sales leadership roles at Cisco Systems. He focuses on the transformation of our Service Provider networking business with the Evolved Programmable Network (EPN) for Orchestration, NFV, and SDN.

Prior to Cisco, Mike Thompson built and led the network integration practice of BearingPoint Enterprise Integration Services, LLC - a joint venture between KPMG, Cisco, and Microsoft. At BearPoint, he played a key role in the creation of the Cisco Cable practice. As a Senior Manager, he provided practice leadership, business development, engagement management, and strategic direction.

At BearingPoint, Mr. Thompson led pioneering work to introduce DOCSIS cable modem technology into Set Top Boxes in Europe as part of Digital TV deployments in the UK in the late 90's. Mr. Thompson was involved in the creation of EuroDOCSIS and the successful launch of the first EuroDOCSIS deployment.

Mr. Thompson began his career at Verizon, where he spent 8 years in a variety of roles including sales, engineering, and operations management. He was the first person at Verizon to become a Cisco Certified Internetworking Expert (CCIE) in 1994.

Mike Thompson has a Masters of Science in Information Management and a Bachelor of Engineering Degree in Electrical Engineering and Computer Science from Stevens Institute of Technology.

Mike currently resides in Denver with his wife, Anna, and his two sons, Sean and Jack.
close this window
Carl Moberg, Technical Director, Cisco Systems


Carl Moberg is a technology director with the Tail-f team in cisco's Cloud and Virtualization Group. Carl joins cisco from the Tail-f Systems acquisition. He spends his time across standards work (mostly related to YANG), customer engagements and product direction.

Carl joined Tail-f Systems in June 2006 and served in a variety of roles through as the company's life including as COO and VP Product Management and Marketing.

Before joining Tail-f, Carl held several management positions at ServiceFactory, a company he co-founded in 1999 developing service and access management solutions for service providers.

Prior to ServiceFactory, Carl held several lead technical roles at Swedish operator Telia as one of the designers of Telia's international IP-carrier network.
close this window