Editor Hour Webinar: A New Hardware Paradigm for the Telco Data Center
Date / Time:
Thursday, April 30, 2015, 12:00 p.m. New York / 5:00 p.m. London
Overview: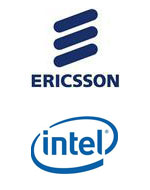 Speakers
Steve Saunders, Founder & CEO, Light Reading

Ray Le Maistre, Editor-in-chief, Light Reading

Kevin Johnson, Senior Director, Data Center/Cloud Solutions, Intel

Jason Hoffman, Head of Technology, Cloud Systems, Ericsson

Robin Brown, VP Portfolio, Colt Data Centre Services

Sundeep Samra, Product Strategy Manager Datacenter & CDN Level 3
Ericsson's recent announcement of its Hyperscale Datacenter System (HDS) 8000 telco data center product is highly significant for any network architect looking to deploy cloud networks using virtualized server hardware and software.

The product features Intel's Rack Scale Architecture, which allows servers to be configured to act as a single giant virtual machine, even when spread out over a virtual telco data center comprising racks that are kilometers apart. The connections between the machines are provided using an "optical backplane" made of meshed fiber cables rather than short-range and super-expensive proprietary backplane tech.

The hardware design of the HDS 8000 is revolutionary, but service providers are likely to be more excited by its economics: It allows them to save 40% to 80% compared with the cost of traditional server farm architectures from day 1; a number that accelerates as the telco data center grows.

Join Light Reading Founder Steve Saunders and an invited panel of industry experts as we dig into the details of this ground-breaking product.
Steve Saunders, Founder & CEO, Light Reading

Steve Saunders is the Founder and CEO of Light Reading, the world's largest, most authoritative, and best qualified community of telecommunications professionals, reaching 350,000 global communications decision-makers every month.

Steve founded Light Reading in 2000, after a 12-year career as a technology journalist, working for McGraw-Hill's Data Communications Magazine. Following the explosive success of Light Reading, he launched Heavy Reading (www.heavyreading.com) and Dark Reading (www.darkreading.com). This triptych of online startups covering telecom news, telecom research, and security news, respectively, was acquired by UBM llc in 2005 for $33 million. Steve then took a break from leading Light Reading in 2007, before buying Light Reading and Heavy Reading back from UBM in January 2014.

In the intervening years (2008-2013), Steve founded Internet Evolution, a groundbreaking, award-winning, global, online community dedicated to investigating the future of the Internet, and DeusM (www.deusm.com), an integrated marketing services company targeting the fastest-growing segment of the online publishing industry: business social media. In the space of three years DeusM launched nearly 50 custom communities for companies including Dell, IBM, Intel, DuPont, and Bristol Meyers, all based on Steve's vision for a structured system of community publishing, one that creates unprecedented engagement among highly qualified business users.

In March 2008, Steve was inducted into Min's Digital Media Hall of Fame. In April 2009, he was named to the No. 2 spot on Folio magazine's Folio 40 ranking of magazine industry influencers and innovators. He was named Min's Marketer of the Year in September 2010. In 2014, Steve was named to the Folio 100, the magazine and media industry's best-known and most prestigious list of innovators, entrepreneurs and market shaker-uppers, in the Dynamic Disrupter category.
close this window
Ray Le Maistre, Editor-in-chief, Light Reading


Don't be fooled by the weird cod-French surname: Ray's as British as corned beef and bad teeth, despite affecting a sheen of Continental sophistication by his constant references to fancy-dan "proper" coffee. He's even trained as a barista, for god's sake.

Ray joined Light Reading in 2002 shortly after being shown the door and a very long corridor at Total Telecom. He has been in technology journalism since 1988, having worked at Computer Weekly, Communications WeekInternational and Communications International.

A slave to fashion, Ray is never seen in the same outfit twice. When not trawling the malls of Epsom, U.K., for the latest in skinny jeans and what-have-you, Ray is often to be heard banging on about SPIT (Service Provider Information Technology), which is also known as TATRTCA (The Acronym That Refuses To Catch On).

As a soccer nut, Ray likes nothing better than cheap jibes about Manchester United. If you bump into him at a trade show, be sure to make some remark about prawn-sandwich-eating supporters or similar – he'll love it!
close this window
Kevin Johnson, Senior Director, Data Center/Cloud Solutions, Intel


Kevin D Johnson, Senior Director of Data Center and Cloud Solutions, Service Provider Group, Intel Corporation. Johnson is responsible for Intel technology solutions in data center and cloud services for the global communications and cloud service provider sectors. Johnson's specialty is business model innovation and business transformation in today's hyper-competitive pervasive cloud world. Companies using a proactive technology journey to stay competitive are shown to substantially improve their bottom-line. This includes productivity advantage of new technology, cloud services migration advantage, data center modernization, data center consolidation, new hyper-scale data center scale agility, device-to-cloud optimization, and many others, all being key areas of investment in today's enterprise and service provider business dynamic. Key ingredients of next generation data center solutions include power-efficient Intel Xeon® processors for reliable high-performance computing, Solid-State Disk technology for superior read-write memory performance, 10 and 40GbE+ Network interconnect technology, Software-Defined-Networking for efficient routing of traffic patterns, and both commercial and open-sourced OS and middleware for efficient programmability.

Johnson brings 20+ years of skill and experience capturing new market growth using advanced technology products. He led the creation on the global market-analysis looking across the communications sector for hot spots for business growth. He built a viable supply-line program, leading to the creation of the Intel Communications Alliance program for the intelligent systems market. His current focus is developing the technology solutions strategy for Intel and key ecosystems partners for the communications sector.

Johnson is an engineer by trade, technology executive by career. Influencing industry avenues, he has spoken in numerous conferences on technology trends that impact businesses bottom-line.

Johnson has held leadership positions in corporate and entrepreneurial start-ups, strategic planning, engineering, product innovation and development, operations, sales, and marketing.

Johnson holds a Bachelor of Science in Engineering from Oregon State University and a Master of Business from the University of Portland.


close this window
Jason Hoffman, Head of Technology, Cloud Systems, Ericsson


Jason Hoffman is the Head of Cloud Technology at Ericsson where he's responsible for product, architecture and engineering. Previously he was the Head of Product Line, Ericsson Cloud System and Platforms in Business Unit Cloud and IP. Prior to that he was a founder and the CTO at Joyent, a pioneering high performance cloud IaaS and software provider, where he ran product, engineering, operations and commercial management for nearly a decade. He is considered to be one the pioneers of large scale cloud computing, in particular the use of container technologies, asynchronous, high concurrency runtimes and converged server, storage and networking systems. Jason is also an angel investor, strategy and execution advisor, venture and private equity advisor and on the boards of the Wordpress Foundation and New Context, a Digital Garage company. Jason has a BS and MS from UCLA and a PhD from UCSD. He is a San Francisco native that now lives in Stockholm with his wife and daughters.
close this window
Robin Brown, VP Portfolio, Colt Data Centre Services


Robin has over 17 years direct experience in the TMT sector and started his career working with Credit Lyonnais Securities as a stock analyst in Hong Kong before moving to the United Kingdom. Robin fulfilled a number of sales and marketing roles within Cable & Wireless and Verizon prior to taking on executive board level responsibility with Adapt; a datacentre and managed services business.

He then joined Pintoresco Advisors, a US M&A advisory firm, taking up senior executive positions advising on and delivering business restructuring, acquired asset integration and expansion strategies within both local and global managed service providers. Robin is currently Vice President of Portfolio for Colt Technology Services and is responsible for leading GTM activities and commercial strategy for the Data Centre Services portfolio.
close this window
Sundeep Samra, Product Strategy Manager Datacenter & CDN, Level 3


Sundeep Samra is responsible for product management of Level 3's Data Centre and CDN (Content Delivery Network) services in EMEA.

As well as formulating a future product roadmap in line with industry trends and business needs, he is responsible for creating and executing product 'go to market' strategies. He also works closely with customers to ensure that they are benefiting fully from Level 3's Data Centre and CDN services.

Previously he was Sales Director of Level 3's Data Centre Services, leading a team of sales specialists to drive revenue and growth across the company's Data Centre portfolio.

Before joining Level 3, Sundeep held Sales Manager roles at ComputaCentre and Symantec, and was an account director at NTT.


close this window