How Cisco's Service Provider Virtualization & Cloud Solution Was Put To the Test
Date / Time:
Thursday, March 26, 2015, 11:00 AM New York / 3:00 PM London
Overview: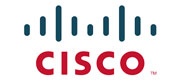 Speakers
We've heard a great deal during the past two years about how SDN and NFV could benefit communications service providers and other network operators by making them more agile, efficient and competitive.

As a result there have been many network virtualization developments from the technology supplier community and a great many proof-of-concept projects involving communications service providers (CSPs) and their vendor partners.

To date, though, there have been few commercial deployments of SDN and NFV capabilities by CSPs and few (if any) independent tests of virtualization systems that the industry can trust.

That's why Light Reading funded a team from independent test lab European Advanced Networking Test Center AG (EANTC) to go to Cisco's facilities in Silicon Valley and put the networking giant's service provider virtualization and cloud solutions to the test.

What is compelling about EANTC's approach is that it effectively took on the role of a CSP that offers VPN services to business/enterprise customers, acting like a network operations team and seeking the answers that service providers really need if they're to figure out exactly how these new capabilities can help them improve their businesses and offer better services to their customers. EANTC was able to do this as its team includes experienced engineers who have run communications networks: They know what to do and how to do it.

In this webinar, representatives from EANTC will talk about their time in Cisco's facilities, what they verified and how and why they tested Cisco's solutions, as well as their analysis of how virtualization capabilities can impact CSP strategies. Cisco will also talk about how it has developed its service provider virtualization portfolio and how that is addressing the needs of network operators.
Steve Saunders, Founder & CEO, Light Reading

Steve Saunders is the Founder and CEO of Light Reading, the world's largest, most authoritative, and best qualified community of telecommunications professionals, reaching 350,000 global communications decision-makers every month.

Steve founded Light Reading in 2000, after a 12-year career as a technology journalist, working for McGraw-Hill's Data Communications Magazine. Following the explosive success of Light Reading, he launched Heavy Reading (www.heavyreading.com) and Dark Reading (www.darkreading.com). This triptych of online startups covering telecom news, telecom research, and security news, respectively, was acquired by UBM llc in 2005 for $33 million. Steve then took a break from leading Light Reading in 2007, before buying Light Reading and Heavy Reading back from UBM in January 2014.

In the intervening years (2008-2013), Steve founded Internet Evolution, a groundbreaking, award-winning, global, online community dedicated to investigating the future of the Internet, and DeusM (www.deusm.com), an integrated marketing services company targeting the fastest-growing segment of the online publishing industry: business social media. In the space of three years DeusM launched nearly 50 custom communities for companies including Dell, IBM, Intel, DuPont, and Bristol Meyers, all based on Steve's vision for a structured system of community publishing, one that creates unprecedented engagement among highly qualified business users.

In March 2008, Steve was inducted into Min's Digital Media Hall of Fame. In April 2009, he was named to the No. 2 spot on Folio magazine's Folio 40 ranking of magazine industry influencers and innovators. He was named Min's Marketer of the Year in September 2010. In 2014, Steve was named to the Folio 100, the magazine and media industry's best-known and most prestigious list of innovators, entrepreneurs and market shaker-uppers, in the Dynamic Disrupter category.
close this window
Carsten Rossenhoevel, Carsten Rossenhoevel, Managing Director, EANTC


Carsten Rossenhoevel is Managing Director of EANTC AG (European Advanced mNetworking Test Center), an independent test lab in Berlin, Germany. EANTC offers vendor-neutral network test services for network equipment manufacturers, service providers, and enterprises.

In this role, Carsten is responsible for EANTC's business development and marketing. Carsten has over 20 years of experience in telecommunication networks and testing. His technical areas of expertise include Multi Protocol Label Switching (MPLS), Carrier Ethernet, Triple Play, and Mobile Backhaul.

Carsten represents EANTC at the Metro Ethernet Forum (MEF) since 2005. He currently serves as the MEF's EMEA Marketing Co-Chair and chairs the MEF's Mobile Backhaul Marketing Focus Group. Carsten has edited the MEF's ENNI Abstract Test Suite which has been ratified as MEF37.

Carsten is one of the co-founders of EANTC AG. Before joining EANTC, he studied computer science at the Technical University of Berlin and worked as a software engineer, as well as consultant in the financial services and media sector.
close this window
Sanjeev Mervana, Sr. Director, Product & Solutions Marketing, Cisco


As Senior Director of Marketing for Service Provider Business at Cisco, Sanjeev is responsible for setting and executing the strategic direction of products and solutions for Cisco Service Provider Architectures around SDN/NFV, Evolved Services Platform, Evolved Programmable Network ( EPN) , Mobility, Cloud and Video for Cisco's global service provider customers.

Sanjeev is an expert on a broad Business & Technology portfolio of Software Defined Networks, Network Function Virtualization, intelligent Routing & Switching platforms, solutions, software & architectures designed to meet service provider needs and works closely with many of Tier 1/2 providers for achieving their Business Outcomes. Recent accomplishments of Sanjeev, includes the successful introduction of Evolved Services Platform – a comprehensive Virtulization & Orchestration Software Platform, Industry's First Network Convergence System Family for Internet of Everything (IoE), Cisco Open Networking Environment (ONE) for Service Provider, ASR 9000, ASR 1000,ASR 900 & ME3600/3800 in the Service Provider Market segment, as well as managing & growing the Billion Dollar business of Carrier Ethernet Edge & Core routing within Cisco's Service Provider Networking Group.

Sanjeev has been with Cisco for over 16 years and has authored various publications, blogs as well as a Cisco Press Book "Design Principles of DSL Based Access Solutions." With over 25 years of experience in networking, Software & Solutions, Sanjeev has held prominent roles leading innovative architectures and solutions around Software, Routing, SDN, NFV, Broadband Aggregation, IPTV Carrier Ethernet and Mobile IP RAN business within Cisco and industry.

Sanjeev holds a Bachelor of Engineering in Electronics from Pune University and currently resides in San Jose with his wife, daughter and son .
close this window