G.fast: Turning Copper Into Gold
Date / Time:
Tuesday, March 31, 2015, 7:00 AM New York/ 12:00 PM London
Overview: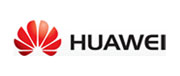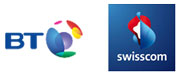 Speakers
With the final G.fast standard now approved by the ITU for next generation fixed broadband access networks, network operators can now undertake tests and trials of commercial systems based on the new specifications, which will enable downstream speeds over copper connections far faster than the 100 Mbit/s that vectored VDSL2 can achieve. This webinar looks at the key considerations network operators need to consider as they consider fiber-to-the-distribution point (FTTdp) for their future fixed broadband rollout strategies, including technology testing, network planning, power consumption, and real-world service potential.
Ray Le Maistre, Editor-in-Chief, Light Reading


Ray joined Light Reading in 2002 shortly after being shown the door and a very long corridor at Total Telecom. He has been in technology journalism since 1988, having worked at Computer Weekly, Communications WeekInternational (this is not a mistake…that was the official name!) and Communications International. Ray is often to be heard banging on about SPIT (Service Provider Information Technology), of which SDN and NFV are prime examples, though after 18 years on telecom technology titles there's no end of topics he'll debate over a quality coffee (just don't get him talking about the coffee itself – he is a self-confessed caffeine bore).
close this window
Jack Zhu, Senior Marketing Manager, Huawei Technologies


He has over 18 years work experience in telecommunications. He has done the job of R & D, Marketing, solution sales. Especially in the recent 8 years (2004-2012) in UK as the BT account access network leader, he has introduced Huawei MSAN to BT21CN network and Huawei FTTx solution to BT NGA superfast broadband network.

He is currently a senior marketing manager in the access product line. His major specialties are PSTN migration, FTTx solutions, as well as NG PON, Vectoring, G.fast, etc, access technologies.
close this window
Trevor Linney, Head of the Access Network Research Team, BT


Trevor Linney joined BT in 2002 and has spent his career pushing the limits of copper broadband including work on boosting DSL speeds and coverage. His career in BT included roles in DSL network design, architecture and innovation, including work on rate adaptive DSL, the UK bandplan change and vectoring. Today he is head of the access network research team, which is currently focused on the emerging technology of G.Fast. Trevor is a Chartered Engineer and holds Masters degrees in Experimental Physics and Telecommunication Engineering.
close this window
Oliver Lamparter, Senior Product Manager, Swisscom


Oliver Lamparter received his M.S. and Ph. D. degrees in electrical engineering from the Swiss Federal Institute of Technology (ETH) Zurich in 1998 and 2003. Since 2003 he is working in the Innovation department of Swisscom where he is part of the end-to-end connectivity innovation group. His main work areas include new technologies for home, access and core networks including the energy efficiency aspects, copper and optical access networks, SDN and NFV. Currently he is working as innovation product manager for wireline and home networking technologies and is responsible for the G.fast technology development within Swisscom.
close this window