SDN in the WAN: Service Provider Opportunities & Challenges
Date / Time:
Thursday, January 22, 2015, 10:00 AM New York / 3:00 PM London
Overview:
Moderator
Speakers
As operators get real about SDN, both in proofs of concept and in limited commercial introductions, they are now grappling with the hard questions that come with actual implementation. This webinar, based on research done directly with operators, will look at how they are defining SDN in the wide area network, the perceived benefits and priorities for SDN in the transport network, the coming integration of packet (Ethernet and IP) and optical layers and the optical layers, the changing role of OpenFlow and other industry standards/protocols, and the need for additional collaboration and standardization to enable SDN to reach wide-scale implementation.
 
close this window
Sterling Perrin, Senior Analyst, Heavy Reading


Sterling Perrin has more than 15 years of experience in telecommunications as an industry analyst and journalist. His coverage area at Heavy Reading, is optical networking, including packet-optical transport.Perrin also authors Heavy Reading's, Packet-Enabled Optical Networking Quarterly Market Tracker, a special quarterly research service, and the Next-Gen Core Packet-Optical Semi-Annual Market Tracker. Perrin is a frequent speaker at telecommunications industry events and is a highly sought-after source among the business and trade press. He chairs Light Reading's ,annual Packet-Optical Transport Evolution conference and Light Reading's Next Generation Packet Transport Networks – India conference. His opinions have appeared in The Financial Times, The New York Times, Investor's Business Daily, Lightwave, Telephony, CNET News, Information Week, and CIO Magazine, among many others. Perrin joined Heavy Reading, after five years at IDC, where he served as lead optical networks analyst, responsible for the firm's optical networking subscription research and custom consulting activities. Prior to joining IDC, Perrin worked for Standard & Poor's, where he delivered global industry analysis on a range of IT segments. He is a former journalist and editor at Telecommunications Magazine, and has also done consulting work for the research firm Current Analysis.
close this window
close this window
Nicolas Fischbach, Director of Strategy, Architecture and Innovation, Colt


Nicolas Fischbach is Director of Strategy, Architecture and Innovation at Colt. Nicolas has been with the company for over 14 years and before moving into this role was in charge of Security Engineering and Operations. He also led Colt's Product Portfolio Programme. Nicolas holds an Engineer degree in Networking and Distributed Computing and is a recognized authority on service provider security as well as on next-generation architectures. He has presented at numerous technical and business conferences, teaches networking and security courses at various universities and engineering schools, participates in various research groups, regularly writes articles and represents Colt at a number of consortiums such as MEF, ONF and NFV.
close this window
close this window
Diego R. Lopez, Head of Technology Exploration, GCTO Unit, Telefonica


Dr Diego R. Lopez joined Telefonica I+D in 2011 as a Senior Technology Expert on network middleware and services. He is currently in charge of the Technology Exploration activities within the GCTO Unit of Telefónica I+D. Before joining Telefónica he spent some years in the academic sector, dedicated to research on network service abstractions and the development of APIs based on them.

Diego is currently focused on identifying and evaluating new opportunities in technologies applicable to network infrastructures, and the coordination of national and international collaboration activities. His current interests are related to network virtualization, infrastructural services, network management, new network architectures, and network security. Diego is actively participating in the ETSI ISG on Network Function Virtualization (chairing its Technical Steering Committee), the ONF, and the IETF WGs connected to these activities. Apart from this, Diego is a more than acceptable iberian ham carver, and extremely fond of seeking and enjoying comics, wines, and cheeses.
close this window
close this window
Nirav Modi, Director, Software Innovations, CYAN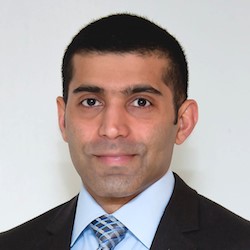 Nirav Modi has over 15 years of experience in the telecommunications industry and is currently Director of Software Innovations at Cyan. In this role, he works closely with network operators worldwide to identify new service-offerings and use-cases to drive reduced operating expenses and increased revenue. His focus is on developing and demonstrating practical SDN and NFV solutions.

Nirav was previously with Tellabs where he worked as Principal Engineer and Architect, responsible for the development and architecture of the company's next-generation Mobile Backhaul network elements. He has a B.S in Electrical Engineering from the Illinois Institute of Technology and an M.S. in Electrical Engineering from the University of Minnesota.
close this window

Webinar Archive Registration
To register for this webinar, please complete the form below. Take care to provide all required information (indicated in
red
). Press
Register
to complete your registration. If you have already registered for our site or for one of our webinars, you may
login
to register without re-entering your information.