5G standalone for breakout growth and efficiency
Date / Time:
Tuesday, June 20, 2023, 10:30 a.m. Indian Standard Time / 6:00 a.m. London
Overview:

With 5G non-standalone deployments now well underway, some service providers are embracing 5G standalone while others are taking a more cautious approach. The move to 5G standalone and its cloud architecture opens the door to new vendors and interfaces, new security vulnerabilities, and a constant stream of new releases that require service providers to adopt more nimble continuous integration, delivery, and testing (CI/CD/CT) practices. Many providers have entrenched silos and workflows and don't have all the critical skills needed for this transformation.
The good news is that early trailblazers are proving that with a strong CI/CD/CT foundation, 5G standalone has the potential to become an engine of both breakout growth and efficiency. Join our team of experts, Omdia Chief Analyst, Camille Mendler, Spirent Head of Strategy, Steve Douglas, and Spirent Director of Technical Development for India, Kishore Kumar, as they explain how partners with cloud, automation, and security expertise can complement service providers' in-house expertise to rapidly adopt CI/CD/CT and unlock the potential of 5G standalone for new revenue and new savings.
The webinar will cover the following topics
The challenges 5G standalone's cloud architecture brings with a focus on security & deployment
What a cloud-native 5G core release calendar looks like and why the move to CI/CD/CT is essential
The need for automation across the lab-to-live lifecycle
Best practices and lessons learned from early 5G standalone deployments
Moderator: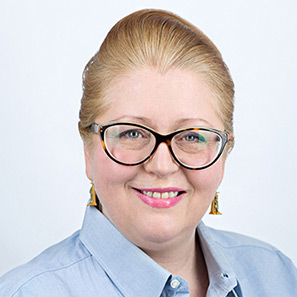 Camille Mendler, Analyst, Omdia | bio
Speakers: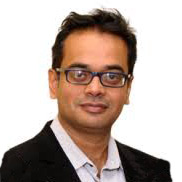 Kishore Kumar, Director, Technical Development, Spirent | bio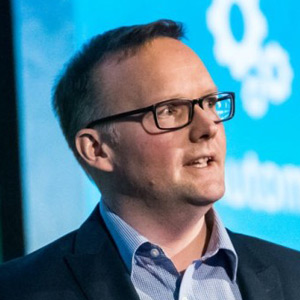 Stephen Douglas, Head of Marketing Strategy, Spirent Communications | bio
Having worked with a wide range of customers including mobile operators and manufacturers across India, SEA and ANZ, Kishore is passionate about building secure, scalable, and robust networks and fascinated by the possibilities of Self-Healing & Self - Organizing multi-gigabit wireless networks. Kishore Kumar has over 15 years of experience in the telecom industry with extensive work on 4G. 5G and IMS technologies. Kishore currently serves as Spirent's Technical Development Director for India.
close this window
Stephen works for Spirent's strategy organization helping to define technical direction, new innovative solutions, and market leading disruptive technologies. Currently Stephen leads Spirent's strategic initiatives for 5G and future networks. With over 20 years' experience in telecommunications Stephen has been at the cutting edge of next generation technologies and has worked across the industry with service providers, network equipment manufacturers and start-ups, helping them drive innovation and transformation. Stephen is an ardent believer in connected technology and strives to challenge, blur and break down the silos which prevent innovation and business success.
close this window
Joining Colt in July 2019, Shane is responsible for the operation and management of Colt's award-winning IQ Network and technology platforms across the globe. His teams cover all elements of network service and support, ranging from incident management to networking monitoring to advanced technical support for Colt customers. Shane's team is the lead for Robotic Process Automation (RPA) for the entirety of Colt and is focused on improving Colt's internal and external customer services. Shane joined Colt from Verizon, where he spent over 19 years in various leadership roles. Most recently, he held the position Executive Director, International Network Operations, Engineering and Delivery with responsibility for network strategy, implementation, delivery and assurance of services in over 80 countries in the world. Shane is based in London, UK.
close this window
Camille Mendler has more than 25 years' multi-disciplinary experience in the digital economy and a global remit to anticipate key shifts in B2B demand patterns with a current focus on how 5G is disrupting enterprise ecosystems.

Her consultancy projects solve go-to-market challenges: identifying buyer segments, creating effective value propositions, and determining sales channel mix. Areas of expertise include managed and professional services, cloud and SaaS, and private networks.

During her tenure at Omdia, Camille has launched SoHo and SME and Enterprise Verticals intelligence services. She serves as a judge for the GSMA's GLOMO Awards and TM Forum's Excellence Awards.

Camille has advised organizations including the International Telecommunications Union, Open Society Foundations and World Bank. She has also worked as a telecom contract negotiator, expert witness in dark fiber matters, and technology journalist.

Camille won a research fellowship in Russian Area Studies from Georgetown University and holds a bachelor's degree in journalism and Russian from Northwestern University.
close this window
Madeleine Noland is the President of the Advanced Television Systems Committee Inc. Widely respected for her consensus-building leadership style, she chaired the ATSC technology group that oversees the ATSC 3.0 next-generation broadcast standard before being named ATSC President in May 2019. Previously, she chaired various ATSC 3.0-related specialist groups, ad hoc groups and implementation teams since 2012.

A 15-year industry veteran, Noland held key technology management and standards roles at Backchannelmedia Inc., Telvue Corp. and LG Electronics. She received TV NewsCheck's "2019 Futurist" Women in Technology Award and was named one of 2018's "Powerful Women in Consumer Technology" by Dealerscope magazine. In 2016, she received the ATSC's highest technical honor, the Bernard J. Lechner Outstanding Contributor Award. She graduated cum laude from the University of Massachusetts .
close this window
Ralph Brown founded Brown Wolf Consulting LLC after retiring from CableLabs® where he was CTO and responsible for leading CableLabs' Research and Development staff in delivering innovative technology to the cable industry. In this role, he led research and development in a broad range of areas, including: Hybrid Fiber-Coax, Optical, and Wireless Network Technologies, as well as Open Source Software, Security, and Technology Policy. In this capacity, he was responsible for leading opportunities for convergence across all of CableLabs programs. During this period he also served on the Board of Directors for SCTE/ISBE, the Digital Living Network Alliance (DLNA), the Open Connectivity Foundation (OCF), and Kyrio®.

Prior to CableLabs, Mr. Brown worked for [email protected] as Chief Architect, Set-top Systems where he worked on broadband applications for set-top terminals and entertainment devices. Before joining [email protected], he worked for Time Warner Cable as Chief Software Architect in their Advanced Engineering Department where he worked on the Orlando Full Service Network and was a key contributor the Time Warner Cable Pegasus Program.

Mr. Brown earned a master's degree in Electrical Engineering from Massachusetts Institute of Technology. His Master's thesis was in the field of Speech Recognition. He received his bachelor's degree in Electrical Engineering, Summa Cum Laude, from North Carolina State University.
close this window