Enhance Subscriber Growth with a Modern Approach to Network Planning
Date / Time:
Tuesday, June 13, 2023, 12:00 p.m. New York / 5:00 p.m. London
Overview:

Effective network planning plays a critical role in ensuring that subscribers stay connected, engaged, and satisfied with their service. When you think about deploying networks in today's modern world, location is a more important part of the decision-making process than ever.
As a telecom provider, you need to know where your subscribers want to connect to the network. That means understanding their patterns of work, play, and travel. You need to understand how individuals and populations move between different areas at different times. This will inform your decisions about network planning, allowing you to build capacity in locations that optimize your network for success.
Maximizing the impact of location-based context is the most efficient and cost-effective way to ensure your systems are ready to meet the demands of next-generation network planning. CSPs that prioritize this investment early on are destined to prevail, as they will be able to enhance subscriber retention and consistently deliver the high-quality service that consumers expect.
Join this webinar to learn how to:
Achieve superior network quality and inform the network planning process with trusted data enrichment and spatial analytics solutions
Unlock new subscribers, even when they are located within multi-dwelling or multi-tenant units
Leverage location data to enhance subscriber acquisition
Speakers:

Jim Hodges, Research Director – Cloud and Security, Heavy Reading | bio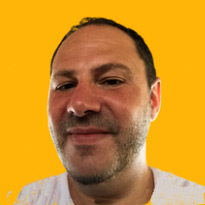 Danny Engle, Senior Account Executive - Telecommunications, Precisely | bio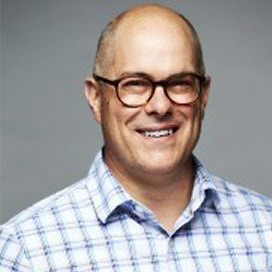 Tim McKenzie, Solution Architecture Director, Precisely | bio
Jim leads Heavy Reading's research on the service assurance and security impact of the virtualized cloud on the control plane and application layers, both in the fixed and mobile core and at the enterprise edge. Jim focuses on the security impacts that cloud-based technologies such as 5G introduce from a cyber-threat detection perspective, as well as billing and service assurance transformation implications. Jim joined Heavy Reading from Nortel Networks, where he tracked the VoIP and application server market landscape and was a key contributor to the development of Wireless Intelligent Network (WIN) standards. Additional technical experience was gained with Bell Canada, where he performed IN and SS7 network planning, numbering administration, technical model forecast creation and definition of regulatory-based interconnection models. Jim is based in Ottawa, Canada.
close this window
Danny Engle has been at the forefront of Telecom software for over two decades. His insights and guidance have propelled many organizations to stay ahead in this dynamic landscape and empower data-driven decisions. As a recognized Telecom BSS and OSS software expert, Danny is passionate about building solid relationships with clients, developing strategic partnerships, and driving game-changing initiatives.
close this window
Tim McKenzie leads a team dedicated to helping clients unlock the value that is hidden in the massive amounts of data collected about customers, infrastructure and products. With over 20 years of experience engaging with customers about technology, he has developed a proven track record of delivering value in every engagement.

His team is helping some of the largest companies in the world leverage their own data to acquire more customers, ensure quality of service, optimize networks, and much more. Precisely is a leader in data and location intelligence solutions before Big Data was "big data" and we continue to deliver innovative solutions that leverage the amazing technologies available today. Through our solutions, we provide relevant business insight to ensure that our clients can obtain meaningful business value based upon the insights that we provide.
close this window
Joining Colt in July 2019, Shane is responsible for the operation and management of Colt's award-winning IQ Network and technology platforms across the globe. His teams cover all elements of network service and support, ranging from incident management to networking monitoring to advanced technical support for Colt customers. Shane's team is the lead for Robotic Process Automation (RPA) for the entirety of Colt and is focused on improving Colt's internal and external customer services. Shane joined Colt from Verizon, where he spent over 19 years in various leadership roles. Most recently, he held the position Executive Director, International Network Operations, Engineering and Delivery with responsibility for network strategy, implementation, delivery and assurance of services in over 80 countries in the world. Shane is based in London, UK.
close this window
Winston Caldwell received his Bachelor of Engineering degree in electrical engineering from Vanderbilt University and his Master of Science degree in electrical engineering from the University of Southern California. He is a licensed Professional Engineer in the state of California with over twenty-five years of electrical engineering experience. He is the Vice President of Advanced Engineering at Fox Corporation. In the past, he has served as a Systems Engineer in the servers and storage industry with EMC Corporation and as a Senior Engineer in the aerospace industry with the Boeing Company.
close this window
Madeleine Noland is the President of the Advanced Television Systems Committee Inc. Widely respected for her consensus-building leadership style, she chaired the ATSC technology group that oversees the ATSC 3.0 next-generation broadcast standard before being named ATSC President in May 2019. Previously, she chaired various ATSC 3.0-related specialist groups, ad hoc groups and implementation teams since 2012.

A 15-year industry veteran, Noland held key technology management and standards roles at Backchannelmedia Inc., Telvue Corp. and LG Electronics. She received TV NewsCheck's "2019 Futurist" Women in Technology Award and was named one of 2018's "Powerful Women in Consumer Technology" by Dealerscope magazine. In 2016, she received the ATSC's highest technical honor, the Bernard J. Lechner Outstanding Contributor Award. She graduated cum laude from the University of Massachusetts .
close this window
Ralph Brown founded Brown Wolf Consulting LLC after retiring from CableLabs® where he was CTO and responsible for leading CableLabs' Research and Development staff in delivering innovative technology to the cable industry. In this role, he led research and development in a broad range of areas, including: Hybrid Fiber-Coax, Optical, and Wireless Network Technologies, as well as Open Source Software, Security, and Technology Policy. In this capacity, he was responsible for leading opportunities for convergence across all of CableLabs programs. During this period he also served on the Board of Directors for SCTE/ISBE, the Digital Living Network Alliance (DLNA), the Open Connectivity Foundation (OCF), and Kyrio®.

Prior to CableLabs, Mr. Brown worked for [email protected] as Chief Architect, Set-top Systems where he worked on broadband applications for set-top terminals and entertainment devices. Before joining [email protected], he worked for Time Warner Cable as Chief Software Architect in their Advanced Engineering Department where he worked on the Orlando Full Service Network and was a key contributor the Time Warner Cable Pegasus Program.

Mr. Brown earned a master's degree in Electrical Engineering from Massachusetts Institute of Technology. His Master's thesis was in the field of Speech Recognition. He received his bachelor's degree in Electrical Engineering, Summa Cum Laude, from North Carolina State University.
close this window