Who Cares About Cloud? What Service Providers Really Need in Service Assurance
Date / Time:
Wednesday, May 31, 2023, 11:00 AM ET / 4:00 PM BST
Overview:

The telecom industry is at an inflection point. As the world grows increasingly connected, new market opportunities and enterprise use cases are so abundant that it's hard to know which way to turn. Whatever the future holds, CSPs need the ability to seize new market opportunities when the time is right – and innovators in these new markets need OSS solutions that can be rapidly deployed and fit their needs.
Whether a CSP or a new market innovator it's guaranteed that superior network performance and market agility will both be critical. Having the right operational support systems (OSS) in place will impact which business opportunities can be pursued. This means service assurance solutions must be scalable, robust, and configurable. There is a debate about whether operators are ready to deploy public cloud solutions for OSS or not – but this is entirely the wrong consideration. Cloud-enabling OSS solutions are about much more than making them deployable on the public cloud. Embracing cloud approaches is about ensuring the solutions are scalable, robust, and configurable. Whether the solution is deployed on a public cloud or a physical server is up to the operator.
Learn from industry experts about the benefits of cloud-native OSS, what it takes to create a cloud enablement mindset, and why it's the first step in creating an interoperable, composable, API-driven architecture that allows CSPs to compete more effectively in a rapidly evolving market.
Discussion topics include:
The telco innovation dilemma and the velocity of change.
How the telco cloud has evolved and why a multi-cloud approach should be considered.
Why Service Assurance is more important than ever.
Benefits of OSS platform-as-a-service
Speakers:

Jim Hodges, Research Director – Cloud and Security, Heavy Reading | bio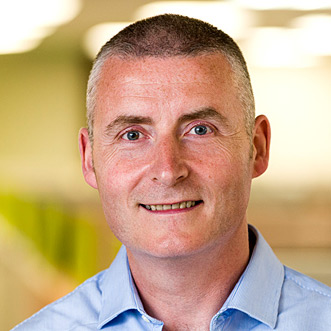 Mick McCluskey, VP Product Management, Enghouse Networks | bio
Kris Philpott, Senior Vice President, Planview | bio
Jim leads Heavy Reading's research on the service assurance and security impact of the virtualized cloud on the control plane and application layers, both in the fixed and mobile core and at the enterprise edge. Jim focuses on the security impacts that cloud-based technologies such as 5G introduce from a cyber-threat detection perspective, as well as billing and service assurance transformation implications. Jim joined Heavy Reading from Nortel Networks, where he tracked the VoIP and application server market landscape and was a key contributor to the development of Wireless Intelligent Network (WIN) standards. Additional technical experience was gained with Bell Canada, where he performed IN and SS7 network planning, numbering administration, technical model forecast creation and definition of regulatory-based interconnection models. Jim is based in Ottawa, Canada.
close this window
Mick McCluskey is VP of Product Management at Enghouse Networks, a leading software solutions provider, assisting operators in leveraging digital transformation to drive profitability in fast-changing and emerging markets. In the area of OSS, Mick is leading the transformation of Enghouse's solutions to ensure they enable multiple existing and emerging services to be deployed efficiently across fiber and mobile networks. In video solutions, Mick has been pivotal in creating the EspialTV solution – a truly disruptive TVaaS solution that permits TV to be delivered over fiber networks profitability. He is currently working on solutions that help operators take advantage of key technology and industry trends like digital transformation, AI, fiber-based networks, OTT video, IoT, and 5G.
close this window
As a founding partner of Planview Utility Services Limited, Kris Philpott helped build the organization on the principle of never missing an opportunity to gather data. It is because of this founding principle that Planview USL has remained at the forefront of asset-based location intelligence solutions and services in the telecommunications and utility sectors. Kris has successfully established Planview USL as a leading provider of telecom and utility professional services in Canada. Planview USL provides Engineering, Subsurface Utility Engineering and GIS services to utilities and infrastructure owners. In his 20+ years experience, Kris has advanced these industries on how they can leverage geospatial data to support optimal asset management, network planning and design. Kris has been an integral advisor to a multitude of industry associations and has served as a progressive advocate for a "data first" approach to provincial governments and publicly traded corporations.
close this window
Joining Colt in July 2019, Shane is responsible for the operation and management of Colt's award-winning IQ Network and technology platforms across the globe. His teams cover all elements of network service and support, ranging from incident management to networking monitoring to advanced technical support for Colt customers. Shane's team is the lead for Robotic Process Automation (RPA) for the entirety of Colt and is focused on improving Colt's internal and external customer services. Shane joined Colt from Verizon, where he spent over 19 years in various leadership roles. Most recently, he held the position Executive Director, International Network Operations, Engineering and Delivery with responsibility for network strategy, implementation, delivery and assurance of services in over 80 countries in the world. Shane is based in London, UK.
close this window
Winston Caldwell received his Bachelor of Engineering degree in electrical engineering from Vanderbilt University and his Master of Science degree in electrical engineering from the University of Southern California. He is a licensed Professional Engineer in the state of California with over twenty-five years of electrical engineering experience. He is the Vice President of Advanced Engineering at Fox Corporation. In the past, he has served as a Systems Engineer in the servers and storage industry with EMC Corporation and as a Senior Engineer in the aerospace industry with the Boeing Company.
close this window
Madeleine Noland is the President of the Advanced Television Systems Committee Inc. Widely respected for her consensus-building leadership style, she chaired the ATSC technology group that oversees the ATSC 3.0 next-generation broadcast standard before being named ATSC President in May 2019. Previously, she chaired various ATSC 3.0-related specialist groups, ad hoc groups and implementation teams since 2012.

A 15-year industry veteran, Noland held key technology management and standards roles at Backchannelmedia Inc., Telvue Corp. and LG Electronics. She received TV NewsCheck's "2019 Futurist" Women in Technology Award and was named one of 2018's "Powerful Women in Consumer Technology" by Dealerscope magazine. In 2016, she received the ATSC's highest technical honor, the Bernard J. Lechner Outstanding Contributor Award. She graduated cum laude from the University of Massachusetts .
close this window
Ralph Brown founded Brown Wolf Consulting LLC after retiring from CableLabs® where he was CTO and responsible for leading CableLabs' Research and Development staff in delivering innovative technology to the cable industry. In this role, he led research and development in a broad range of areas, including: Hybrid Fiber-Coax, Optical, and Wireless Network Technologies, as well as Open Source Software, Security, and Technology Policy. In this capacity, he was responsible for leading opportunities for convergence across all of CableLabs programs. During this period he also served on the Board of Directors for SCTE/ISBE, the Digital Living Network Alliance (DLNA), the Open Connectivity Foundation (OCF), and Kyrio®.

Prior to CableLabs, Mr. Brown worked for [email protected] as Chief Architect, Set-top Systems where he worked on broadband applications for set-top terminals and entertainment devices. Before joining [email protected], he worked for Time Warner Cable as Chief Software Architect in their Advanced Engineering Department where he worked on the Orlando Full Service Network and was a key contributor the Time Warner Cable Pegasus Program.

Mr. Brown earned a master's degree in Electrical Engineering from Massachusetts Institute of Technology. His Master's thesis was in the field of Speech Recognition. He received his bachelor's degree in Electrical Engineering, Summa Cum Laude, from North Carolina State University.
close this window