Are Your Cable/Fixed/FTTX Customers Impacted by Outages?
Date / Time:
Wednesday, March 29, 2023, 12:00 p.m. New York / 4:00 p.m. London
Overview:

Abstract: Do all your customers have service? And what is their service level? How do you know?
Service availability and user experience are arguably the two most important KPIs for a cable/MSO. Nothing is more important than making sure your subscribers have service availability and that they receive quality services. In this webinar, Jeff Templeton, Director of System Engineering, NETSCOUT, will discuss how cable/MSO can gain visibility to these essential measurements over hybrid coax, DAA and WiFi.
Speakers:

Alan Breznick, Cable/Video Practice Leader, Light Reading | bio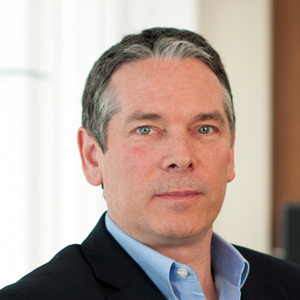 Jeff Templeton, Sales Engineering Director, North American Service Provider, NETSCOUT | bio
Alan Breznick has tracked the media, telecommunications, broadband, and consumer electronics industries for more than 20 years. Before switching over to Heavy Reading in 2007, he was the original editor of Light Reading Cable Website and founding author of Heavy Reading's Cable Industry Insider. At Heavy Reading, he primarily focuses on cable/MSO services, technologies, and networks, as well as IPTV infrastructure. Alan was formerly a broadband analyst for Kinetic Strategies and a contributing analyst for One Touch Intelligence. He previously reported for Communications Daily, Cable World, Multichannel News, Broadband Daily, Crain's New York Business, and Genuine Article Press, among other publications.
close this window
Jeff Templeton is the Sales Engineering Director for NetScout's North American Service Provider team for eight years. Prior to NetScout, he spent over five years as SE and SE Director at Sonus Networks focused on voice/VoIP solutions based on session border controllers (SBC), media gateways, and policy/routing servers. Jeff brings over 25 years of SE and SE management experience across a variety voice and data networking vendors including Racal-Datacom, Cabletron, Riverstone, Copper Mountain, IP Unity and Sonus Networks. He graduated from Clarkson University in New York with a BSEE degree and currently lives in the southern New Hampshire area with his family.
close this window
Srihari Mallavarapu is Global Partner Market and Ecosystem Development leader at Intel. He works with Intel partners to fuel the growth of 5G, Cloud, Edge Computing & AI solutions. Srihari has a master's degree from Indian Institute of Science (IISc) Bangalore, Executive MBA from IIM Bangalore and has two decades of industry experience in the Telecommunication industry. He is a Pioneer in NFV network transformation, experienced in 5G/Cloud/Edge/AI ecosystem partner collaboration and technology enablement.
close this window
Scott's role is focused on the development, management and delivery of our innovative connectivity and cloud solutions. He's successfully driven the launch of a range of new dynamic network and cloud services which are key to the digital transformation of some of the world's largest MNCs. Before taking on infrastructure solutions, Scott led on strategy, working across all portfolio areas and market units, helping to shape our own digital transformation journey.

Prior to joining BT, he worked for the Boston Consulting Group specialising in global technology, media and telecom and at EY where he qualified as a Chartered Accountant. He has a mathematics and finance degree from the University of Toronto and attended the Royal Military Academy Sandhurst where he received an officer's commission for the British Army, The Parachute Regiment.
close this window
Jean Macher is Business Development Director of SaaS Solutions for Harmonic where he drives the marketing effort for next-generation video solutions in the Americas. Macher joined Harmonic as part of the acquisition of Thomson Video Networks, bringing with him more than 20 years of experience in MPEG-related solutions and digital television implementation. Macher holds a Master of Science in Electrical Engineering from the Institut Supérieur d'Électronique in Paris.
close this window
Over 15 years of experience in the telecoms industry spanning portfolio strategy, marketing, product management and business development roles.
Currently Emerging Technology Director at Colt, responsible for portfolio strategy, marketing and sales enablement of digital transformation solutions for both service providers and city authorities.
In charge of bringing into the market end to end cross partners propositions that enable the delivery and monetization of Telco cloud solution, as well as the realization of the digital agenda of city authorities.
Broad and in depth technology expertise spanning SDN/NFV, NFVI, wireless technologies, AI and IoT/smart city platform recognized by the company through a series of "Best Achievements" awards for contributing in technology innovation/IPRs.
close this window

Webinar Registration
To register for this webinar, please complete the form below. Take care to provide all required information (indicated in
red
). Press
Register
to complete your registration. If you have already registered for our site or for one of our webinars, you may
login
to register without re-entering your information.