DIY Data Center Automation Deep Dive: Challenges and Opportunities for CSPs, Enterprises, and Cloud Providers
Date / Time:
Thursday, February 2, 2023, 11:00 a.m. New York / 4:00 p.m. London
Overview:

Data centers have become ever more complex and critical to most businesses. Automation is crucial to securely and reliably manage them at speed and scale.
Many organizations employ a DIY approach to automate their DC networking infrastructure using substantial in-house development resources and a variety of available open-source tools and technologies. These organizations went down the DIY path with expectations of cost and time-savings, but this approach often proves to be more expensive and operationally complex than using off-the-shelf DC automation solutions.
To develop an understanding of in-house DIY DC automation activities, Juniper Networks teamed up with Analysys Mason to conduct an industry survey of CSPs, Enterprises, and Cloud Providers. This webinar will discuss the findings from the study and interviews, answer your questions during a live Q&A, and serve as a guide for organizations looking to build and uncover the reality of taking a DIY approach.
In this webinar, you will gain an understanding of:
The state of data center network automation and the impact of key market trends such as cloud and 5G on data center automation strategies
Survey data of organizations across all three segments unveiling the reality of taking a DIY approach to network automation
Key motivations and challenges of in-house developed DC network automation and the implications and 'hidden' costs associated with it
Need for an intent-driven, automation-first approach to Day 0, 1, 2+ data center operations and business case for investing in a horizontal, multivendor platform
Speakers: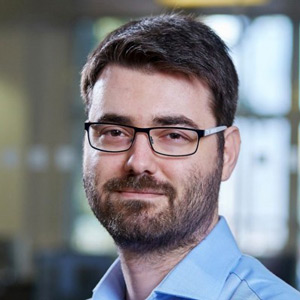 Gorkem Yigit, Principal Analyst, Analysys Mason | bio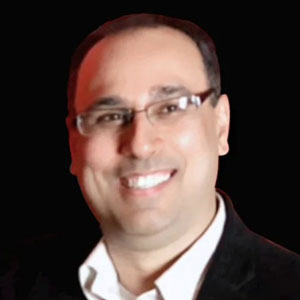 Arun Gandhi, Senior Manager of Product Marketing, Juniper Networks | bio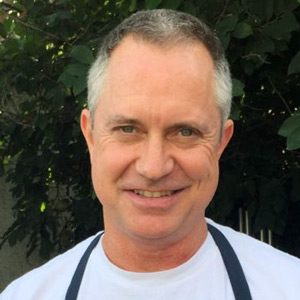 Terry Sweeney, Contributing Editor, Light Reading | bio
Gorkem is a Principal Analyst within the Cloud research practice at Analysys Mason. He is the lead analyst for the Cloud Infrastructure Strategies and Multi-Cloud Networking research programmes. His research focuses on the building blocks, architecture and adoption of the cloud-native, disaggregated and open networks that underpin the delivery of 5G, multi-cloud and edge computing services and enable operational automation. He also works on a range of consulting engagements with telecoms and IT vendors, operators and financial institutions including strategy assessment and advisory, TCO/business case analysis and marketing support through thought leadership collateral.
close this window
Arun is the Senior Manager of Product Marketing at Juniper Networks. He has more than 19 years of experience with startups and global brands in product management, product marketing, business strategy, and engineering as a cybersecurity & technology leader. At Juniper, he is responsible for driving strategic go-to-market initiatives, product positioning, and sales & customer enablement. Prior to Juniper, Arun held various technical and leadership roles in Product Management, Strategy, Marketing, and Engineering. He has an Executive MBA from Harvard Business School and an M.S. in Computer Science from the University of New Hampshire. Arun has published thought leadership articles and podcasts in security/business journals.
close this window
Terry Sweeney is a Los Angeles-based writer and editor who has covered technology, networking, and security for more than 20 years. He was part of the team that started Dark Reading and has been a contributor to The Washington Post, Crain's New York Business, Red Herring, Network World, InformationWeek, and Mobile Sports Report.

In addition to information security, Sweeney has written extensively about cloud computing, wireless technologies, storage networking, and analytics. After watching successive waves of technological advancement, he still prefers to chronicle the actual application of these breakthroughs by businesses and public sector organizations.
close this window
Paul Liesenberg is a Senior Product Marketing Manager for Juniper's Multi-Service Edge portfolio. Paul has over 20 years of experience in product marketing, product management, sales engineering and business development roles at Cisco, Aryaka, LiveAction, Bivio Networks and Stratacom. He holds a MSEE from Technische Universitaet Muenchen (TUM.de).
close this window
Nikhil Rao is a Sr Product Manager and responsible for Juniper's MX304 platform. He also drives next generation enterprise, federal and hyper-scaler architectures. Nikhil enjoys learning and building complex, next-gen solutions as well as application/protocol development.
close this window
Tom Williams is Chief Technology Officer with Schurz Broadband Group. Tom began his career in the cable industry as an R&D engineer at Scientific-Atlanta developing and deploying the first digital set-top boxes. He moved into consulting with KPMG and later joined Comcast as the Regional Director of Engineering where he was first to deploy new technologies for the company including the VOD, HD-DVR, CHSI, HDTV and more. In 2006 Tom joined ARRIS as Vice President of Marketing and Business Development, where he won 2 AMY awards and implemented a company-wide brand transformation and management strategy. Tom returned to consulting, as a Managing Partner with Brightset Consulting specializing in global marketing and communications strategies for technology companies. He joined the Schurz Communications leadership team in 2016 where he drives technology strategy for the company.

Tom is a long-standing member of SCTE, CTAM, NCTC and WICT. He enjoys mentoring young people interested in technology and advanced video related careers. He has served as a Board member on the Baltimore County Technology Council and the Technology Board for the University of Maryland driving technology solutions to serve students and faculty of the college. Tom was inducted into the prestigious Cable TV Pioneers in 2019.

An active participant in his hometown of Atlanta, he enjoys coaching youth sports teams, serving on community technology boards and supporting local and military-owned business growth. Tom is a member of the American Legion and a United States Marine Corps veteran. He is a member of the Marine Corps Memorial Association that educates and connects others on the history of the Corps and the sacrifices of those who serve.
close this window

Webinar Archive Registration
To register for this webinar, please complete the form below. Take care to provide all required information (indicated in
red
). Press
Register
to complete your registration. If you have already registered for our site or for one of our webinars, you may
login
to register without re-entering your information.