SCTE® LiveLearning for Professionals Webinar™ Series: Cable Goes Green
Date / Time:
Thursday, March 23, 2023, 11:00 a.m. New York / 3:00 p.m. London
Overview: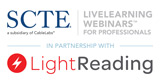 From service vehicles to set-top boxes to cable modems to cables and connectors and other gear, cable operators face huge challenges in managing all their hard assets in an energy-efficient manner. But, in a charge led by SCTE, CableLabs and several major MSOs, operators are now making real strides. What steps are cablecos taking to make their fleets and equipment more sustainable? Where have they made the most progress so far? What hurdles still remain?
In this webinar, we will tackle these questions and more as we look at how the industry is pursuing greener networks to slash energy consumption, reduce its carbon footprint and build a more sustainable future.
Speakers:

Alan Breznick, Cable/Video Practice Leader, Light Reading | bio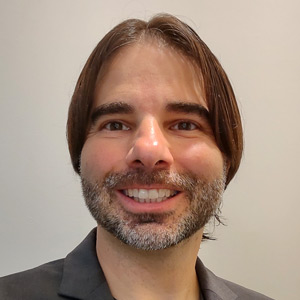 Derek DiGiacomo, Senior Director, Energy Management Programs and Business Continuity, SCTE | bio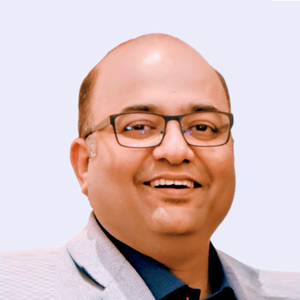 Amol Chobe, Solution Architecture Leader TME, Red Hat | bio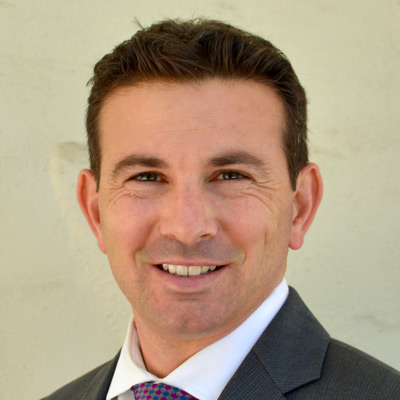 Asaf Matatyaou, Vice President of Solutions and Product Management, Harmonic | bio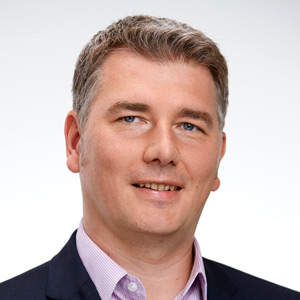 Tino Muders, Architect at Vodafone Fixed Access Center of Excellence | bio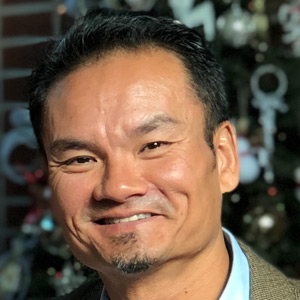 Thuy Nguyen, Cable Segment Lead, Network Platforms Group, Intel Corporation | bio
Alan Breznick has tracked the media, telecommunications, broadband, and consumer electronics industries for more than 20 years. Before switching over to Heavy Reading in 2007, he was the original editor of Light Reading Cable Website and founding author of Heavy Reading's Cable Industry Insider. At Heavy Reading, he primarily focuses on cable/MSO services, technologies, and networks, as well as IPTV infrastructure. Alan was formerly a broadband analyst for Kinetic Strategies and a contributing analyst for One Touch Intelligence. He previously reported for Communications Daily, Cable World, Multichannel News, Broadband Daily, Crain's New York Business, and Genuine Article Press, among other publications.
close this window
With 23+ years with SCTE, Derek DiGiacomo has been responsible for the organization's Energy Management Program, most notably the Energy 20/20 program. Energy 2020 is an industry-wide effort that set out to help drive sustainability for our broadband networks.

DiGiacomo also is project manager for the Energy Management Subcommittee (EMS) in the SCTE Standards Program. The EMS team is responsible for writing best practices and standards pertaining to energy reduction and system availability; EMS standards address such areas as: Facilities, Fleet, Network Operations; Access Network, Alternative Energy; and Cooling. Under Derek's leadership, SCTE has seen a dramatic 50% reduction in the dependency of grid-supplied power at its Exton, PA headquarters. Derek also oversaw installation of a microgrid consisting of hydrogen fuel cell, photolytic system, batteries, natural gas generator and grid that enables SCTE's critical system to achieve seven plus days of runtime in the event of a grid power interruption.

Finally, in addition to his Energy Management activities, Derek serves as a continuity planning subject matter expert for SCTE on the Network Operations Subcommittee Working Group 3 responsible for Business Continuity. This standards group is responsible under Derek's leadership for the deployment of the DHS HF SHARES radio program for the cable industry.

He holds a Master's of Science degree in Telecommunications and Network Management from Syracuse University, is an alumni of the National Renewable Energy Labs (NREL) Executive Leadership Academy Class of 2017 and named to the 2019 Environmental + Energy 100 list.
close this window
Amol Chobe, a senior leader at Red Hat in Telco, Media, and Entertainment (TME) organization, is an accredited technical architect with a focus on developing cost-effective deployment models and defining technical strategies for deployment on cloud platforms.

His experience spans a variety of roles and business areas, including technical consultancy, business requirements analysis, technical architecture, application development, financial planning, and deployment throughout the full project life-cycle.
close this window
Asaf Matatyaou is Vice President of Solutions and Product Management in Harmonic's Broadband Business Unit. In this role, Asaf is responsible for product management, strategy and solution architectures, including Harmonic's virtual cable access solution, CableOS®. Asaf has over 20 years of experience as an engineer and executive in the cable industry, including roles where he led development of CMTS products and helped drive industry specifications. Asaf earned his BS degree in Computer Science and Engineering from the University of California, Davis.
close this window
ino Muders is a well-recognized industry expert with over 20 years of experience in cable and service provider markets. He joined Vodafone in Sept. 2015 as Domain Architect for Germany's Fixed Access Network Engineering and today, he works on developing technology strategy and innovation for the Fixed Access Center of Excellence in Vodafone's Network Strategy & Engineering team.

Tino has successfully driven various key initiatives such as the introduction of a distributed cable access architecture in conjunction with virtual segmentation. This allows Vodafone to not only react faster to market and bandwidth demands but also move more rapidly towards access network virtualization. More recently Tino has developed the concept of a mini-RxD for MDU applications and currently he is conceiving an approach to synergetically grow fiber footprint and PON access within the cable networks. Prior to joining Vodafone, Tino worked at Ubee Interactive, a Taiwanese CPE manufacturer, where he was Director of their European Product Management team. At Ubee Tino was instrumental in growing Ubee's European business through winning multiple deals with major European MSOs.

Tino has significant experience working at start-up companies like Mixed Signals which provided solutions for digital video quality monitoring and was acquired by Tektronix, or from his time at BigBand Networks (IPO in 2007), where he was Director of Systems Engineering. At BigBand Tino pioneered the adoption of DOCSIS 3.0 channel bonding and M-CMTS architectures. Prior to joining BigBand, Tino served in various engineering capacities at ADC, always focusing on the development of the company's CMTS and DOCSIS provisioning business.

Tino regularly speaks at various industry events and holds a degree in engineering and business administration from Fachhochschule Rosenheim, University of Applied Science in Germany.
close this window
Thuy Nguyen leads the Cable Segment for Intel's Network Platforms Group (NPG). Intel is focused on helping cable MSO's and the cable partner ecosystem transform HFC networks to meet the ever growing demand for more broadband bandwidth. Thuy supports the Intel team developing access network solutions enabling Network Functions Virtualization to help Cable MSO's scale their HFC networks for the next decade of growth and network transformation.

Prior to Intel Corporation, Thuy has spent more than 20 years working in the Cable broadband industry where he previously served Comcast as GM & VP of Engineering. Thuy has worked in Network Engineering capacities for Rogers Cablesystems, @Home Network ([email protected]), Comcast, and Charter. Thuy has also worked for Cisco, Alcatel-Lucent, and startup companies developing cable broadband and wireless solutions.
close this window

Webinar Registration
To register for this webinar, please complete the form below. Take care to provide all required information (indicated in
red
). Press
Register
to complete your registration. If you have already registered for our site or for one of our webinars, you may
login
to register without re-entering your information.