Using real-time wireless network insights and intelligence to drive competitive advantage
Date / Time:
Wednesday, November 30, 2022, 11:00 a.m. New York
Overview:

RF spectrum monitoring has always been challenging. While operators have always had access to their own network data, it has traditionally been difficult, expensive and resource intensive to collect and analyze data on competitive infrastructure or new network deployments.
What's needed is a new approach to RF spectrum monitoring that provides competitive intelligence through a continuous, real-time view of the RF spectrum environment. By harnessing the power of a single network of distributed IoT sensors, telecom carriers / mobile network operators can easily access timely, accurate, and secure competitive intelligence data without making significant investments in equipment or conducting expensive drive tests. In this webinar, telecom carriers / mobile network operators / wireless network operators will explore an innovative technique to unlock the value in their RF spectrum assets with continuous, real-time insights on the state of their wireless technologies and their competitors.
Key topics include:
Consistent and accessible real-time network intelligence
Comparing current vs. historical infrastructure deployments
Limitations of traditional methods for spectrum management: drive test and crowdsourcing
Spectrum monitoring/management as a service
Optimizing and protecting your spectrum assets
Using competitive insights to reduce subscriber churn and create new revenue opportunities
Improving your spectrum re-farming and technology deployment strategies
Speakers: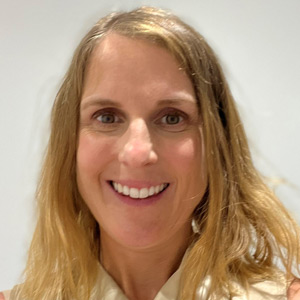 Ruth Brown, Principal Analyst – Mobile Networks & 5G, Heavy Reading | bio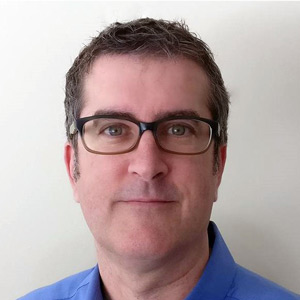 Jonathan Morris, SXM Product Line Manager, thinkRF | bio
Ruth covers mobile network research for Heavy Reading. Key coverage areas include system architecture, core infrastructure and services, and supporting cloud technologies.

Prior to joining Heavy Reading, Ruth worked in mobile and fixed network research and design for BT for over 20 years. Her research interests have included convergence, mobile QoS, network slicing, private networks, cloud native mobile core technology and automation. She has filed more than 40 patents on both real world applications and enhancements to mobile core networks. Ruth is an advocate for women in engineering.
close this window
Jonathan is a Senior Technology Executive with over 20 years of wireless industry experience. He has held various senior management roles in product management and engineering over the years. He is currently leading thinkRF's emerging spectrum management as a service business and has been in close contact with the industry leaders (mobile operators and national regulatory agencies for spectrum) in developing this business. Jonathan holds a BSc(Eng) degree from Queens University in Kingston, Canada.
close this window
Chris has over 25 years of executive success leading teams to grow networking software, analytics, automation, infrastructure, and services revenue in the wireless, wireline, cloud, and enterprise segments for Fortune 500 and startup communications companies. He has managed sales, marketing, BD, engineering, and operations teams on complex software, services, fiber, and wireless solutions. He has managed executive relationships with Verizon, AT&T, Sprint, T-Mobile, Cox, Comcast, Charter, Centurylink, international carriers, enterprises, and government agencies. He currently supports the delivery of industry-leading solutions for 5G, SD-WAN, CI/CD, DevOps, AI/ML, and security in the planning, engineering, and operations lifecycle. He is also an Olympian and an NCAA fencing champion.
close this window
Stephen works for Spirent's strategy organization helping to define technical direction, new innovative solutions, and market-leading disruptive technologies. Stephen leads Spirent's strategic initiatives for 5G and future networks. With over 20 years of experience in telecommunications, Stephen has been at the cutting edge of next-generation technologies and has worked across the industry with service providers, network equipment manufacturers, and start-ups, helping them drive innovation and transformation. Stephen is an ardent believer in connected technology and strives to challenge, blur and break down the silos which prevent innovation and business success.
close this window
For the past eleven years, Jason Morris has been involved in industries at the forefront of technology. As a marketing manager for Corning Optical Communications, Jason is responsible for marketing strategy that includes being the subject matter expert on Corning products and industry standards.

Jason has a Bachelor of Geography, GIS specialization from the University of North Carolina at Charlotte and has been a member of SCTE since 2014.
close this window
Rich Loveland is the Director of Product Line Management for Vecima's Passive Optical Networking (PON) for fiber-to-the-premise products.

With more than 35 years of experience in the telecommunications industry, Rich has held various marketing, product management, business development and engineering roles at Ciena, Ipitek, Pliant Systems Inc., Nortel Networks, Nokia (Formerly Alcatel-Lucent) and now Vecima Networks Inc.
close this window

Webinar Registration
To register for this webinar, please complete the form below. Take care to provide all required information (indicated in
red
). Press
Register
to complete your registration. If you have already registered for our site or for one of our webinars, you may
login
to register without re-entering your information.