The Secret Is Out: 5G Success with Intelligent Automation
This webinar is not yet archived.
Date / Time:
Tuesday, November 29, 2022, 11:00 a.m. New York
Overview:

RAN Datasets Must Evolve to meet AI/ML Objectives
Using standard datasets for Artificial Intelligence (AI) and Machine Learning (ML) analysis of Next Generation Radio Access Networks (RAN) will not solve many of the critical RAN capacity and coverage issues or automated intelligence goals due to their complex objectives. Legacy signaling datasets can no longer simply be correlated to resolve performance issues and service objectives for these advanced 4G/5G networks.
Communications Service Providers (CSPs) know that the only path forward to next-generation AI/ML automation intelligence framework is to apply stateful analysis of raw RAN datasets and all critical emerging network variables prior to feeding AI/ML frameworks. And this path requires a journey of discovery to analyze data at the source.
With 30+ years of experience working with data at NETSCOUT, we know data secrets and we are helping CSPs succeed with their next generation 4G/5G networks.
Join NETSCOUT's RAN expert, Robert Froehlich, Sr. Director of Product Management, in this webinar, to learn about these four critical issues in 4G and 5G Non-Standalone (NSA) and Standalone (SA) networks:
The impact of poorly configured neighboring cells on service and subscriber experience
Why single call analysis is no longer viable to optimize carrier aggregation
Why optimizing intra-cell elements for capacity is important
Why AI/ML algorithms need network source, problem, or use case-specific datasets
The Secret is Out! We invite you to join us to discuss the details.
Speakers: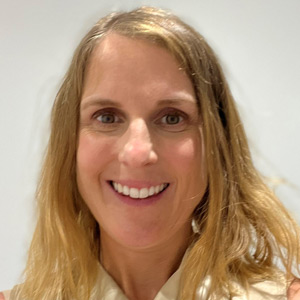 Ruth Brown, Principal Analyst – Mobile Networks & 5G, Heavy Reading | bio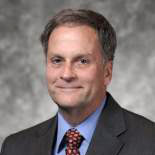 Robert Froehlich, Mobile Access Product Management Director, NETSCOUT | bio
Ruth covers mobile network research for Heavy Reading. Key coverage areas include system architecture, core infrastructure and services, and supporting cloud technologies.

Prior to joining Heavy Reading, Ruth worked in mobile and fixed network research and design for BT for over 20 years. Her research interests have included convergence, mobile QoS, network slicing, private networks, cloud native mobile core technology and automation. She has filed more than 40 patents on both real world applications and enhancements to mobile core networks. Ruth is an advocate for women in engineering.
close this window
Robert W. Froehlich serves as Mobile Access Product Management Director under NETSCOUT Service Assurance Business unit. Robert has managed Tekcomms Test & Optimization (T&O) PLM organization restructuring the portfolio from a test and measurement product line to a live network radio access performance optimization and advanced troubleshooting solution. Before T&O Robert led the GeoProbe mobile & fixed networks PLM organization since 2004. His GeoProbe product line grew from $50M to $207M in 2009 achieving the top market share for both fixed and mobile network monitoring market segments. Before Tektronix Robert held several PLM and development positions at Nortel and Raytheon Military Communication Systems. He earned his bachelor's and master's degrees in engineering from Purdue University and an MBA from Indiana University. Robert has received nine patent awards in addition to six pending applications.
close this window
Srihari Mallavarapu is Global Partner Market and Ecosystem Development leader at Intel. He works with Intel partners to fuel the growth of 5G, Cloud, Edge Computing & AI solutions. Srihari has a master's degree from Indian Institute of Science (IISc) Bangalore, Executive MBA from IIM Bangalore and has two decades of industry experience in the Telecommunication industry. He is a Pioneer in NFV network transformation, experienced in 5G/Cloud/Edge/AI ecosystem partner collaboration and technology enablement.
close this window
Scott's role is focused on the development, management and delivery of our innovative connectivity and cloud solutions. He's successfully driven the launch of a range of new dynamic network and cloud services which are key to the digital transformation of some of the world's largest MNCs. Before taking on infrastructure solutions, Scott led on strategy, working across all portfolio areas and market units, helping to shape our own digital transformation journey.

Prior to joining BT, he worked for the Boston Consulting Group specialising in global technology, media and telecom and at EY where he qualified as a Chartered Accountant. He has a mathematics and finance degree from the University of Toronto and attended the Royal Military Academy Sandhurst where he received an officer's commission for the British Army, The Parachute Regiment.
close this window
Jean Macher is Business Development Director of SaaS Solutions for Harmonic where he drives the marketing effort for next-generation video solutions in the Americas. Macher joined Harmonic as part of the acquisition of Thomson Video Networks, bringing with him more than 20 years of experience in MPEG-related solutions and digital television implementation. Macher holds a Master of Science in Electrical Engineering from the Institut Supérieur d'Électronique in Paris.
close this window
Over 15 years of experience in the telecoms industry spanning portfolio strategy, marketing, product management and business development roles.
Currently Emerging Technology Director at Colt, responsible for portfolio strategy, marketing and sales enablement of digital transformation solutions for both service providers and city authorities.
In charge of bringing into the market end to end cross partners propositions that enable the delivery and monetization of Telco cloud solution, as well as the realization of the digital agenda of city authorities.
Broad and in depth technology expertise spanning SDN/NFV, NFVI, wireless technologies, AI and IoT/smart city platform recognized by the company through a series of "Best Achievements" awards for contributing in technology innovation/IPRs.
close this window