The Evolution of the Multi-Service Network Edge
Date / Time:
Wednesday, December 7, 2022, 12:00 p.m. New York / 5:00 p.m. London
Overview:

The Multi-Service Network Edge has always been crucial to deliver on superior end-user experience as well as new, innovative service offerings. In short, service revenue is minted at the network edge. But -as in many technology areas- requirements keep evolving: Cloud-centric architectures, the overwhelming need for automation, machine-learning workloads, enforcing security policies, the insatiable thirst for applications for more bandwidth. That is just to name a few.
Agenda:
The key challenges for CSPs today and what is changing quickly
What advantages the emerging multi-service edge offers over traditional core and access routing technology?
Why there is an overwhelming need for compact routing platforms which support advanced services at scale
Embedded service intelligence use cases at the network edge
Speakers:

Bilal Shahid, Product Line Manager, Juniper Networks | bio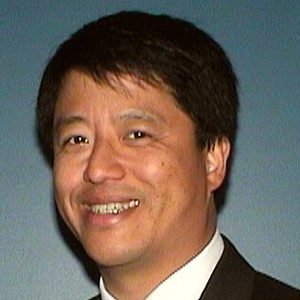 Truman Joe, Senior Product Line Manager, Juniper Networks | bio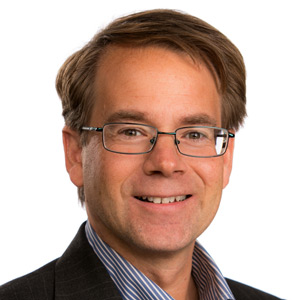 Sterling Perrin, Senior Principal Analyst – Optical Networks & Transport, Heavy Reading | bio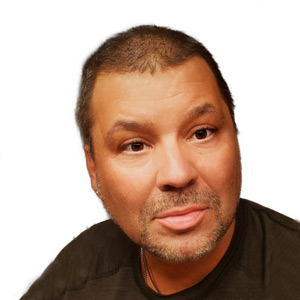 Paul Liesenberg, Senior Product Marketing Manager, Juniper Networks | bio
Bilal Shahid is a Product Line Manager at Juniper Networks. Bilal has a Master's degree from Cornell University with a double major in Business and Computer Engineering. With over 10 years of experience that spans multiple companies, Bilal has worked in many roles, including design, development and product management, with a sole focus on developing cutting edge solutions for various service provider and cloud customers. Before joining the product management team at Juniper Networks Bilal co-founded a startup which focused on the wireless audio streaming market. In his current role, Bilal is leading an effort to develop an application-aware self-driving network.
close this window
Truman Joe is a Senior Product Line Manager at Juniper Networks. Truman has a Doctorate Degree in Electrical Engineering from Stanford University and has over 20 years of experience in the networking industry. He started his career in CPU design and over time has taken senior management positions in software development, and system design. At Juniper, his focus has been on defining and developing solutions for the service provider market working initially in engineering management and subsequently moving to product management. Over his career he has been credited as an inventor on 20 U.S. patents.
close this window
Sterling has more than 20 years' experience in telecommunications as an industry analyst and journalist. His coverage area at Heavy Reading is optical networking, including packet-optical transport and 5G transport. He also authors Heavy Reading's Metro Optical Networking Market Tracker and Core Optical Transport Market Tracker. Sterling joined Heavy Reading after five years at IDC, where he served as lead optical networks analyst, responsible for the firm's optical networking subscription research and custom consulting activities. Prior to IDC, Sterling worked for Standard & Poor's, where he delivered global industry analysis on a range of IT segments. He is a former journalist and editor at Telecommunications Magazine. In addition to chairing and moderating many Light Reading events, Sterling is a NGON & DCI World Advisory Board member and past member of OFC's N5 Market Watch Committee. Sterling is a highly sought-after source among the business and trade press.
close this window
Paul Liesenberg is a Senior Product Marketing Manager for Juniper's Multi-Service Edge portfolio. Paul has over 20 years of experience in product marketing, product management, sales engineering and business development roles at Cisco, Aryaka, LiveAction, Bivio Networks and Stratacom. He holds a MSEE from Technische Universitaet Muenchen (TUM.de).
close this window
Robert leads the Cox access engineering team that manages the technical deployments for Cox FTTH builds for both residential and commercial customers. Robert previously led the Cox commercial services engineering that built a national Cox Business services backbone and metro access network. He started his career at BellSouth and later AT&T. He was part of the product management team that launched DSL services as well as the initial fiber-to-the-cell site builds. He is a former board member and treasurer of the Metro Ethernet Forum.
close this window
Tom Williams is Chief Technology Officer with Schurz Broadband Group. Tom began his career in the cable industry as an R&D engineer at Scientific-Atlanta developing and deploying the first digital set-top boxes. He moved into consulting with KPMG and later joined Comcast as the Regional Director of Engineering where he was first to deploy new technologies for the company including the VOD, HD-DVR, CHSI, HDTV and more. In 2006 Tom joined ARRIS as Vice President of Marketing and Business Development, where he won 2 AMY awards and implemented a company-wide brand transformation and management strategy. Tom returned to consulting, as a Managing Partner with Brightset Consulting specializing in global marketing and communications strategies for technology companies. He joined the Schurz Communications leadership team in 2016 where he drives technology strategy for the company.

Tom is a long-standing member of SCTE, CTAM, NCTC and WICT. He enjoys mentoring young people interested in technology and advanced video related careers. He has served as a Board member on the Baltimore County Technology Council and the Technology Board for the University of Maryland driving technology solutions to serve students and faculty of the college. Tom was inducted into the prestigious Cable TV Pioneers in 2019.

An active participant in his hometown of Atlanta, he enjoys coaching youth sports teams, serving on community technology boards and supporting local and military-owned business growth. Tom is a member of the American Legion and a United States Marine Corps veteran. He is a member of the Marine Corps Memorial Association that educates and connects others on the history of the Corps and the sacrifices of those who serve.
close this window

Webinar Registration
To register for this webinar, please complete the form below. Take care to provide all required information (indicated in
red
). Press
Register
to complete your registration. If you have already registered for our site or for one of our webinars, you may
login
to register without re-entering your information.