The SMO and RIC are key to next-generation RAN
Date / Time:
Wednesday, July 27, 2022, 02:00 p.m. Singapore / 7:00 a.m. London
Overview:


Radio access networks are increasingly complex due to the need to support multiple radio access technologies, multiple spectrum bands and multiple type of cells. With the emergence of open vRAN, these networks are also increasingly disaggregated and multi-vendors. Intelligent and reliable management and orchestration solutions are therefore critical to manage the complexity across both existing RAN and new deployments, and to ensure that the networks perform in an optimal manner.
In this webinar, VMware, Intel and Omdia will discuss the role and importance of the Service Management and Orchestration (SMO) and RAN Intelligent Controller (RIC) in the success and monetization of next-generation radio access networks, and they will particularly look at some of the most interesting and promising use cases.
Key topics include:
An introduction to the open RAN SMO and RIC
The RIC as the evolution of the SON
RIC use cases
Ecosystem enablement
Recommendations to operators
Moderator: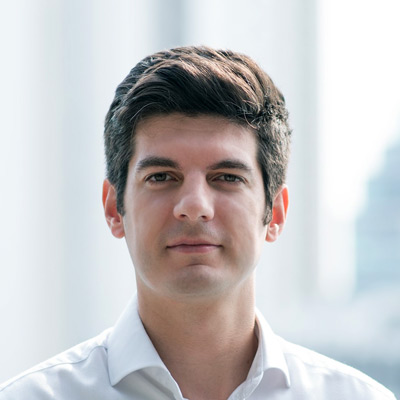 Remy Pascal, Principal Analyst, Mobile infrastructure, Omdia | bio
Speakers: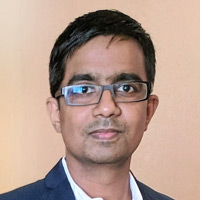 Sandesh Dhagle, Business Development Manager – APJ, VMware | bio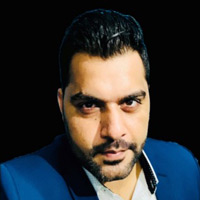 Tarun Malik, Global Solution Manager, APJ, VMware | bio

Thomas Sennhauser, CTO and Business Lead, APJ, Intel | bio
Rémy leads the Mobile Infrastructure team and research at Omdia. As a Principal Analyst he produces quantitative and qualitative analysis with a primary focus on 5G and LTE radio access networks (RAN), including open RAN and vRAN.

Rémy has more than 10 years of experience in the telecoms industry. Before joining Omdia in October 2020, Rémy was a Senior Analyst at Analysys Mason in Singapore where he helped telecom vendors and operators understanding technology trends and developing business strategies. Before that, Rémy worked in market and competitive intelligence roles at Samsung Electronics in South Korea and Orange in France.

Rémy has a bachelor's degree and a master's degree in management, both from Rouen Business School in France. He is based in South Korea.
close this window
Jennifer is the worldwide sales and business development leader at IBM Security. She oversees global go-to-market initiatives specifically related to Security hybrid multi-cloud and XDR solutions.
close this window
Sandesh has two decades of experience in the Telco Industry - having started out as a RAN Planning Engineer before moving on to senior consultant roles within key RAN vendor across the globe. In his previous role, he was Heading the RAN planning portfolio for Nokia for the APJ Market & He is currently responsible for driving the Market & Business development opportunities & providing thought leadership in Open vRAN domain for the APJ Market at VMware.
close this window
With more than 15 Years of Experience in Telecom Industry. Tarun is a Technology leader and has done multiple roles across Architecture, Design and Performance of RAN and Transport Networks. Currently Working as a Global Solution Manager at VMware, Tarun is leading Telco Pre-Sales and Solutions Portfolio of VMware for APJ region that includes Complete range of products across Virtualization, Analytics & Optimization, Security, Automation & Orchestration, Enterprise Solutions etc. for various nodes from CORE to RAN to Far EDGE. Prior to VMware Tarun has worked with Industry Giants Like Bharti Airtel, Nokia and Huawei, and in his most recent stint with Bharti Airtel, he was heading RAN Products & Solutions portfolio for Airtel India where he was responsible for Planning and design of RAN Network for Serving more than 300 Mn Subscribers.
close this window
Thomas Sennhauser is Chief Technologist and Business Lead for APJ for Networking and communication business based in Singapore. He is responsible to support service providers, network equipment providers and partners in their transformation journey with a focus on Intel's initiatives related to communications network transformation and 5G wireless technology.

In his previous role Thomas was regional technical director for APJ (Asia Pacific and Japan) and PRC (People's Republic of China) for networking and communication business.

A tech industry veteran, Thomas joined Intel in 2018 with more than two decades of expertise in delivery, business consulting, business development, sales and general management. Most recently, he was CTO and GM at Hewlett Packard Enterprise for Communication, Media and Entertainment for APJ and responsible for the NFV/ SDN business in APJ.

Thomas holds Bachelor of Science in Electronic and Software Development from Juventus Zurich and Master of Business Administration from University of St. Gallen Switzerland.
close this window
Tom Williams is Chief Technology Officer with Schurz Broadband Group. Tom began his career in the cable industry as an R&D engineer at Scientific-Atlanta developing and deploying the first digital set-top boxes. He moved into consulting with KPMG and later joined Comcast as the Regional Director of Engineering where he was first to deploy new technologies for the company including the VOD, HD-DVR, CHSI, HDTV and more. In 2006 Tom joined ARRIS as Vice President of Marketing and Business Development, where he won 2 AMY awards and implemented a company-wide brand transformation and management strategy. Tom returned to consulting, as a Managing Partner with Brightset Consulting specializing in global marketing and communications strategies for technology companies. He joined the Schurz Communications leadership team in 2016 where he drives technology strategy for the company.

Tom is a long-standing member of SCTE, CTAM, NCTC and WICT. He enjoys mentoring young people interested in technology and advanced video related careers. He has served as a Board member on the Baltimore County Technology Council and the Technology Board for the University of Maryland driving technology solutions to serve students and faculty of the college. Tom was inducted into the prestigious Cable TV Pioneers in 2019.

An active participant in his hometown of Atlanta, he enjoys coaching youth sports teams, serving on community technology boards and supporting local and military-owned business growth. Tom is a member of the American Legion and a United States Marine Corps veteran. He is a member of the Marine Corps Memorial Association that educates and connects others on the history of the Corps and the sacrifices of those who serve.
close this window

Webinar Archive Registration
To register for this webinar, please complete the form below. Take care to provide all required information (indicated in
red
). Press
Register
to complete your registration. If you have already registered for our site or for one of our webinars, you may
login
to register without re-entering your information.