Creating the data giga plant with Vodafone and Google Cloud
Date / Time:
Thursday, July 28, 2022, 11:00 am New York / 4:00 p.m. London
Overview:

Breaking down data silos has long been an issue for many large organizations and nowhere is it more prevalent than in the Telecommunications industry where organizations have grown organically and inorganically over decades.
Join us to learn how Vodafone and Google Cloud are working together to break down data silos to create standardization across business units and countries to enable high value business outcomes including:
Cloud migration challenges and opportunities
The Unified data approach - Ponds, Lakes and Oceans
Enabling an Open Ecosystem of Data/Analytics Use cases
Program outcomes, lessons learned and future outlook
Speakers: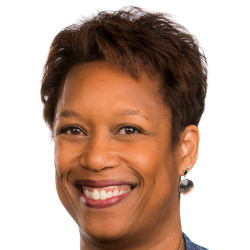 Roz Roseboro, Principal Analyst, Omdia | bio

Alberto Marco Bahón, Head of Cloud Migration Services, Vodafone | bio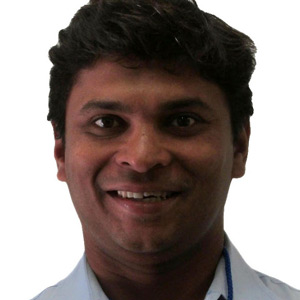 Vivek Gupta, Head of Telco AI Solutions and Partnerships, Google Cloud | bio
Roz covers communication service provider operations and IT for Omdia, with a focus on how AI is being applied and the services provided to operators by technology partners. She has more than 20 years' experience in market research, marketing, and product management. Her research focuses on how innovation and change impact the hardware and software solutions used to deliver cloud services and the management of that infrastructure.

Roz joined Omdia in 2022 following a career at Heavy Reading, Analysys Mason, OSS Observer, and RHK. Prior to becoming an analyst, she worked at Motorola on IT product development and radio and mobile phone product management.

Roz holds a BA in English from the University of Massachusetts, Amherst, and an MBA in marketing, management and international business from the J. L. Kellogg Graduate School of Management at Northwestern University. She is based in Chicago.
close this window
Alberto Marco Bahón is passionate about Cloud Platforms and Data & Analytics. His professional experience focuses on both worlds, more than 15 years of experience creating global solutions for large clients in prestigious consulting firms. Today he is leading the transformation of Vodafone globally related to Cloud Big Data Platforms, creating a hybrid data platform for more than 20 countries, processing a volume of Exabytes. Alberto leads a team of more than 100 engineers with 100% focus on Data & Analytics using Google technologies, in addition Alberto is leading a close collaboration with Google for which, between Google and Vodafone, they are co-developing a new Big Data technology which is call to be the future standard of the market.
close this window
As head of telecom industry marketing at Google Cloud, Brian Kracik is responsible for establishing and executing strategies that span the breadth of Google's products and partners. He serves as the product marketing lead for Google Cloud's Immersive Stream portfolio and launched the Google Distributed Cloud portfolio. These products will help consumers engage with brands in new ways through XR and ensure low latency high compute power is available at the edge. He is focused on helping CSP customers become more data driven, derive better insights through AI, monetize the edge, and deploy cloud native networks. With more than 25 years of technology experience, Mr. Kracik has exhibited great business acumen in developing new products and solutions to meet customer needs. He has driven adoption of immersive experiences, communications infrastructure, SD-WAN, collaboration services, customer experience solutions, IoT, M2M, Smart City, public cloud deployments, and order management systems.

Mr. Kracik holds an MBA from DePaul University, a Bachelor of Science in Electrical Engineering from The University of Illinois.
close this window
Vivek leads the Analytics/AI solution offerings for the Telco vertical at GCP where his team drives Google's technology leadership and investments in the area into use cases to enable 5G evolution and overall CSP digital transformation. Prior to this role, Vivek has spent 7+ years at different Google PAs with a focus on CSP and Telecom partnerships for Google HW and Android PAs. Vivek came to Google from Qualcomm where his last role was Vice President, Product Management for their Connected Home initiatives. Vivek has more than 25 plus years of experience in the Telecom and consumer industries and has run P&L and Business Development groups at Qualcomm , Atheros and ArrayComm prior to Google. Vivek holds a MS in Biomedical Engineering from University of Tennessee and BS (B-Tech) in EE from IIT Kanpur, India.
close this window
Winston Caldwell received his Bachelor of Engineering degree in electrical engineering from Vanderbilt University and his Master of Science degree in electrical engineering from the University of Southern California. He is a licensed Professional Engineer in the state of California with over twenty-five years of electrical engineering experience. He is the Vice President of Advanced Engineering at Fox Corporation. In the past, he has served as a Systems Engineer in the servers and storage industry with EMC Corporation and as a Senior Engineer in the aerospace industry with the Boeing Company.
close this window
Madeleine Noland is the President of the Advanced Television Systems Committee Inc. Widely respected for her consensus-building leadership style, she chaired the ATSC technology group that oversees the ATSC 3.0 next-generation broadcast standard before being named ATSC President in May 2019. Previously, she chaired various ATSC 3.0-related specialist groups, ad hoc groups and implementation teams since 2012.

A 15-year industry veteran, Noland held key technology management and standards roles at Backchannelmedia Inc., Telvue Corp. and LG Electronics. She received TV NewsCheck's "2019 Futurist" Women in Technology Award and was named one of 2018's "Powerful Women in Consumer Technology" by Dealerscope magazine. In 2016, she received the ATSC's highest technical honor, the Bernard J. Lechner Outstanding Contributor Award. She graduated cum laude from the University of Massachusetts .
close this window
Ralph Brown founded Brown Wolf Consulting LLC after retiring from CableLabs® where he was CTO and responsible for leading CableLabs' Research and Development staff in delivering innovative technology to the cable industry. In this role, he led research and development in a broad range of areas, including: Hybrid Fiber-Coax, Optical, and Wireless Network Technologies, as well as Open Source Software, Security, and Technology Policy. In this capacity, he was responsible for leading opportunities for convergence across all of CableLabs programs. During this period he also served on the Board of Directors for SCTE/ISBE, the Digital Living Network Alliance (DLNA), the Open Connectivity Foundation (OCF), and Kyrio®.

Prior to CableLabs, Mr. Brown worked for [email protected] as Chief Architect, Set-top Systems where he worked on broadband applications for set-top terminals and entertainment devices. Before joining [email protected], he worked for Time Warner Cable as Chief Software Architect in their Advanced Engineering Department where he worked on the Orlando Full Service Network and was a key contributor the Time Warner Cable Pegasus Program.

Mr. Brown earned a master's degree in Electrical Engineering from Massachusetts Institute of Technology. His Master's thesis was in the field of Speech Recognition. He received his bachelor's degree in Electrical Engineering, Summa Cum Laude, from North Carolina State University.
close this window

Webinar Archive Registration
To register for this webinar, please complete the form below. Take care to provide all required information (indicated in
red
). Press
Register
to complete your registration. If you have already registered for our site or for one of our webinars, you may
login
to register without re-entering your information.