Open, Multi-Service Aggregation at the Edge
Date / Time:
Wednesday, June 22, 2022, 11:00 a.m. New York / 4:00 p.m. London
Overview:


As the global rollout of 5G and fiber broadband networks steadily progresses, mobile and fixed operators have an unprecedented opportunity to accelerate the digital transformation of the world.
Significantly increased bandwidths, coupled with ubiquitous access to computational and storage resources, moving closer and closer to end-users, offers the potential for new and exciting applications including 4K and 8K video distribution, broadband replacement (via fixed wireless), VR/AR, hyper-realistic gaming, and the list goes on. These leverage high-capacity, broadband fiber access, well-known 5G benefits including higher capacity, lower latency, and greater connectivity, and emerging Edge Computing as well. The dramatic increasing capacity imposes significant implications on the transport, aggregation, provider edge and cloud networking as well.
In this webinar, IP Infusion and Ufispace will illustrate the synergy between an open common software platform and scalable, cost-effective white box hardware platforms that achieve the potential for the emerging high-capacity edge.
Topics addressed will include:
Implications of higher capacity for the transport and aggregation segments
Drivers for and benefits of disaggregation at the edge
How highly scalable, open and flexible white box platforms deliver cost-effective scale
The role a common, open software platform to deliver all communications functionality, from aggregation, provider edge routing, mobile xHaul, and perhaps most importantly, migration from existing and legacy services
Speakers: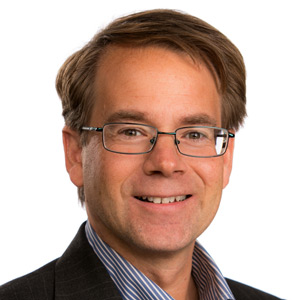 Sterling Perrin, Senior Principal Analyst – Optical Networks & Transport, Heavy Reading | bio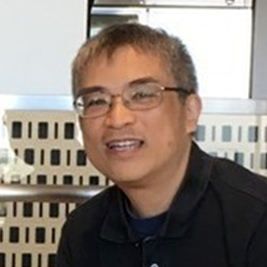 Kei Lee, AVP Technical Sales, UfiSpace | bio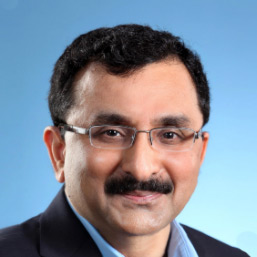 Shaji Nathan, Chief Product Officer, IP Infusion | bio
Sterling has more than 20 years' experience in telecommunications as an industry analyst and journalist. His coverage area at Heavy Reading is optical networking, including packet-optical transport and 5G transport. He also authors Heavy Reading's Metro Optical Networking Market Tracker and Core Optical Transport Market Tracker. Sterling joined Heavy Reading after five years at IDC, where he served as lead optical networks analyst, responsible for the firm's optical networking subscription research and custom consulting activities. Prior to IDC, Sterling worked for Standard & Poor's, where he delivered global industry analysis on a range of IT segments. He is a former journalist and editor at Telecommunications Magazine. In addition to chairing and moderating many Light Reading events, Sterling is a NGON & DCI World Advisory Board member and past member of OFC's N5 Market Watch Committee. Sterling is a highly sought-after source among the business and trade press.
close this window
Kei Lee has over 20 years in the networking industry, with the passion for the leading edge technology and products. Prior to joining UfiSpace, Kei had a technical sales position at Cisco. Now at UfiSpace, he is responsible for technical and business development in North America and EMEA. Skilled in telecom network architecture, routing protocols, and merchant silicon white box hardware solution.
close this window
As Chief Product Officer, Shaji Nathan is responsible for IP Infusion's product portfolio. Shaji has extensive experience as a product management leader with a track record of bringing disruptive and innovative networking products to market focused on carriers and enterprises for startup and industry leading technology companies. Shaji has more than 18 years of experience in product management and technical marketing in the networking industry. Prior to joining IP Infusion, he was Director, Product Management at Nuvon Inc.; Product Line Manager at Cisco Systems for over 13 years working in Cisco's Enterprise Networking group, for the multi-billion dollar ISR product portfolio. Shaji holds an MBA from the Lucas Graduate School of Business at San Jose State University; a Master of Science in Electronics, from Indiana State University; and a Bachelor of Science in Electrical Engineering from National Institute of Technology, Raipur, India.
close this window
Joe Mocerino is a principal solutions architect at Fujitsu. Joe oversees solutions strategy and technical marketing for the Fujitsu 1FINITY, Smart xHaul and Smart Optics portfolios. He has written numerous whitepapers and served in speaking roles for telco and MSO forums, currently focusing on Mobile xHaul Optimization and service delivery. Joe has a thirty year track record in product line management, marketing, business development, sales, engineering and manufacturing. Joe's technology expertise includes Packet Optical Networking, CPRI/eCPRI Optical Fronthaul and Network Slicing. Joe holds a Bachelor of Science degree in Electrical Engineering from Fairleigh Dickinson University in Teaneck, NJ.
close this window
Andre Devillier is a Business Development Director for 5G Transport Solutions at Ericsson, based in Plano, Texas. In this role, Andre works with Ericsson's many customers and partners on solutions for the evolving needs of their transport networks supporting their rapidly changing wireless infrastructure. Andre has been part of the telecommunications industry for 30 years, much of which has been with Ericsson in support of wireless and transport products and services. In his time at Ericsson, Andre has been responsible for sales and business development during the introduction of Ericsson's microwave and IP portfolios in North America. Prior to Ericsson, Andre spent several years in developing and testing advanced intelligent network capabilities with Bellcore in Red Bank, New Jersey and U S WEST Advanced Technologies in Boulder, Colorado. He holds a Masters of Information Networking from Carnegie Mellon University in Pittsburgh, Pennsylvania and a Bachelor's of Science in Electrical and Computer Engineering from University of Louisiana, Lafayette.
close this window
Rich Loveland is the Director of Product Line Management for Vecima's Passive Optical Networking (PON) for fiber-to-the-premise products.

With more than 35 years of experience in the telecommunications industry, Rich has held various marketing, product management, business development and engineering roles at Ciena, Ipitek, Pliant Systems Inc., Nortel Networks, Nokia (Formerly Alcatel-Lucent) and now Vecima Networks Inc.
close this window