Planning for the Future Today: 5 Prerequisites for Effective 5G RAN Planning
Date / Time:
Thursday, April 28, 2022, 10:00 a.m. New York / 3:00 p.m. London
Overview:

The complexity, cost and scale of the 5G network is already a significant challenge, and only increasing. From building out beyond initial city deployments to dynamically sharing LTE and NR spectrum to deliver subscribers the optimal experience, 5G RAN planning must be built on both accurate real-world data today and predictive models of the future.
But what are the prerequisites for futureproof RAN planning?
In this webinar, respected industry analyst Joe Madden, Founder & Chief Analyst at Mobile Experts, is joined by Regis Lerbour, VP Product & R&D, RAN Engineering at Infovista, to discuss the building blocks of effective LTE and NR RAN planning, including:
The role of accurate network behavior modeling to maximize the planning outcome
Automation to improve the efficiency of radio planning and optimization use cases
Innovation with AI/ML-based algorithms and Big Data, including crowdsourced user data to deliver user insights and adapt network planning to the live network
Integration of network planning into network lifecycle automation (NLA) processes – such as testing, assurance and operations – to optimize ROI
Cloud and why the future is native integration with the cloud infrastructure
Register for this webinar and receive a copy of the latest report from Mobile Experts.
Speakers: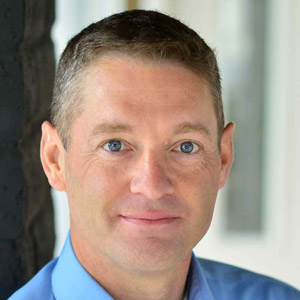 Joe Madden, Founder & Chief Analyst, Mobile Experts | bio

Regis Lerbour, VP Product & R&D, RAN Engineering, Infovista | bio
Jim leads Heavy Reading's research on the service assurance and security impact of the virtualized cloud on the control plane and application layers, both in the fixed and mobile core and at the enterprise edge. Jim focuses on the security impacts that cloud-based technologies such as 5G introduce from a cyber-threat detection perspective, as well as billing and service assurance transformation implications. Jim joined Heavy Reading from Nortel Networks, where he tracked the VoIP and application server market landscape and was a key contributor to the development of Wireless Intelligent Network (WIN) standards. Additional technical experience was gained with Bell Canada, where he performed IN and SS7 network planning, numbering administration, technical model forecast creation and definition of regulatory-based interconnection models. Jim is based in Ottawa, Canada.
close this window
Joe Madden founded Mobile Experts and serves as the lead analyst. Over the past 30 years, Mr. Madden has accurately predicted virtual RAN, Digital Predistortion, Remote Radio Heads, Small Cells, 5G Fixed Wireless, and the true size of the IoT market. He has worked as an RF engineer and managed product lines in mobile infrastructure and in handset components. He has parachuted in as an interim CEO, and returned a dying company to profits.

Joe leads the Mobile Experts team in analysis of wireless communications and Edge Computing. Education: UCLA and Stanford for Physics and Business. He's currently engaged in defining the requirements and likely deployment of 6G.
close this window
Regis is the VP of Product & R&D, RAN Engineering @ Infovista. He has more than 15 years of experience in wireless telecommunications, with a strong expertise in network planning, monitoring, troubleshooting and optimization and has contributed to the design of Infovista's award-winning wireless radio access network planning and optimization solution, Planet, in particular in the propagation, simulation and optimization areas.
close this window
Proven technical leader with 30+ years of expertise in driving innovation and new product launches with advanced network technologies which enable new services that establish revenue generation and produce cost reductions. Focused on maximizing value of technology, utilizing SDN automation including virtualized network platforms and cloud native ecosystems for service providers. Leverage emerging technologies to improve service performance and the customer experience. Able to attract and retain industry leading engineers, leading to successful new product launches, many of which were first in the telecommunications industry.
close this window
Robert leads the Cox access engineering team that manages the technical deployments for Cox FTTH builds for both residential and commercial customers. Robert previously led the Cox commercial services engineering that built a national Cox Business services backbone and metro access network. He started his career at BellSouth and later AT&T. He was part of the product management team that launched DSL services as well as the initial fiber-to-the-cell site builds. He is a former board member and treasurer of the Metro Ethernet Forum.
close this window
Dean Stoneback is the Senior Director of Engineering and Standards at SCTE•ISBE and is responsible for the development of standards and operational practices for the broadband communications industry. Specific targets include reducing energy usage through the Energy 2020 program; assuring that networks are ready for DOCSIS 3.1 deployments; enabling advanced and IP video services and digital advertising; developing Internet of things (IoT) deployment methods; and supporting the migration of networks from coax to fiber delivery.

Prior to joining SCTE/ISBE in 2014, Dean spent 26 years with the Jerrold division of General Instrument, Motorola and ARRIS. As a senior manager with ARRIS, he most recently was responsible for systems analysis and architecture development for transmission products for the cable industry, including optics, RF, Ethernet and PON products. During his career he has focused primarily on fiber optic, RF and PON transmission systems and has experience in systems engineering, hardware design, and system integration and test.

Dean was editor of and a contributor to the Third Edition of the NCTA Recommended Practices for Measurements on Cable Television Systems in 2002 and the secretary and a contributor to the SCTE Measurement Recommended Practices for Cable Systems, Fourth Edition in 2012. He co-authored a book on the return path entitled, "Broadband Return Systems for Hybrid Fiber/Coax Cable TV Networks." A longtime participant in the SCTE Standards Program, he was the recipient in 2012 of the SCTE Excellence in Standards award. Dean received a B.S.E.E. degree from Geneva College in Beaver Falls, PA in 1988 and his M.S.E.E. degree from Drexel University in Philadelphia, PA in 1993.
close this window

Webinar Archive Registration
To register for this webinar, please complete the form below. Take care to provide all required information (indicated in
red
). Press
Register
to complete your registration. If you have already registered for our site or for one of our webinars, you may
login
to register without re-entering your information.