Making Automated Assurance a Reality, Accelerate Outcomes and Reduce Risk
Date / Time:
Thursday, April 28, 2022, 11:00 a.m. New York
Overview:

5G, virtualized and SDN networks are incredibly complex and make it more urgent for service providers to trust network systems to make the right decisions to avoid any impact on the quality of customer experience. Everything is more complex with higher volumes of data, more connected machines, new service-based architectures, and cloud networks to deliver on-demand performance for increasingly critical services to enterprises. The challenge is delivering the expected service levels and managing SLAs for each customer, every end-user, and all devices.
In this joint Accedian | Cisco webinar, you will see how many are addressing the complexity of automation. Join us to learn about:
Automated service assurance drivers and 5G performance challenges
Integrated orchestration and assurance for service activation and continuous assurance
Key use cases for accelerating outcomes
Speakers:

Jim Hodges, Research Director – Cloud and Security, Heavy Reading | bio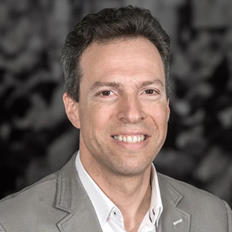 Patrick Ostiguy, Chairman of the Board, Accedian | bio
Jim leads Heavy Reading's research on the service assurance and security impact of the virtualized cloud on the control plane and application layers, both in the fixed and mobile core and at the enterprise edge. Jim focuses on the security impacts that cloud-based technologies such as 5G introduce from a cyber-threat detection perspective, as well as billing and service assurance transformation implications. Jim joined Heavy Reading from Nortel Networks, where he tracked the VoIP and application server market landscape and was a key contributor to the development of Wireless Intelligent Network (WIN) standards. Additional technical experience was gained with Bell Canada, where he performed IN and SS7 network planning, numbering administration, technical model forecast creation and definition of regulatory-based interconnection models. Jim is based in Ottawa, Canada.
close this window
Patrick Ostiguy founded Accedian in 2004 and serves as Founder and Executive Chairman of the Board of Directors. With more than twenty-five years in the telecom industry, Mr. Ostiguy has filed several patent applications and has published dozens of industry conference proceedings and technology articles.

Before founding Accedian, Mr. Ostiguy was co-founder of Avantas Networks and launched the industry's first portable Ethernet and SONET field-services test-set. Avantas was acquired for US$93M by EXFO Electro-Optical Engineering and Mr. Ostiguy continued his role in product management and participated in several M&A activities at the executive level. Before Avantas, Mr. Ostiguy was part of the initial Positron Fiber Systems (PFS) team that commercialized the industry's first Ethernet over SONET Multi-Service Provisioning Platform (MSPP). PFS was acquired by Reltec in 1997 for $200M, and subsequently by Marconi.

Mr. Ostiguy is the recipient of the 2011 Ernst & Young's Entrepreneur of the Year award in Quebec in the technology solutions category for recognition of his exceptional leadership in driving growth, development, and innovation in the industry.
close this window
Kervin Pillay serves as CTO of Automation for Cisco's Mass Infrastructure Technology business unit helping service providers redefine their automation strategy in rapidly evolving and competitive markets. Kervin holds a Bachelor of Science in Electronic Engineering and Executive Business Leadership and Entrepreneurship qualification from Harvard Business School. He is a specialist in telecommunications with 19 years of experience across fixed, mobile, and IP technology with an increased focus on defining and evangelizing new methodologies in communications. Kervin is also an active participant in the IETF as a co-author on a DIAMETER RFC.
close this window
Joining Colt in July 2019, Shane is responsible for the operation and management of Colt's award-winning IQ Network and technology platforms across the globe. His teams cover all elements of network service and support, ranging from incident management to networking monitoring to advanced technical support for Colt customers. Shane's team is the lead for Robotic Process Automation (RPA) for the entirety of Colt and is focused on improving Colt's internal and external customer services. Shane joined Colt from Verizon, where he spent over 19 years in various leadership roles. Most recently, he held the position Executive Director, International Network Operations, Engineering and Delivery with responsibility for network strategy, implementation, delivery and assurance of services in over 80 countries in the world. Shane is based in London, UK.
close this window
Winston Caldwell received his Bachelor of Engineering degree in electrical engineering from Vanderbilt University and his Master of Science degree in electrical engineering from the University of Southern California. He is a licensed Professional Engineer in the state of California with over twenty-five years of electrical engineering experience. He is the Vice President of Advanced Engineering at Fox Corporation. In the past, he has served as a Systems Engineer in the servers and storage industry with EMC Corporation and as a Senior Engineer in the aerospace industry with the Boeing Company.
close this window
Madeleine Noland is the President of the Advanced Television Systems Committee Inc. Widely respected for her consensus-building leadership style, she chaired the ATSC technology group that oversees the ATSC 3.0 next-generation broadcast standard before being named ATSC President in May 2019. Previously, she chaired various ATSC 3.0-related specialist groups, ad hoc groups and implementation teams since 2012.

A 15-year industry veteran, Noland held key technology management and standards roles at Backchannelmedia Inc., Telvue Corp. and LG Electronics. She received TV NewsCheck's "2019 Futurist" Women in Technology Award and was named one of 2018's "Powerful Women in Consumer Technology" by Dealerscope magazine. In 2016, she received the ATSC's highest technical honor, the Bernard J. Lechner Outstanding Contributor Award. She graduated cum laude from the University of Massachusetts .
close this window
Ralph Brown founded Brown Wolf Consulting LLC after retiring from CableLabs® where he was CTO and responsible for leading CableLabs' Research and Development staff in delivering innovative technology to the cable industry. In this role, he led research and development in a broad range of areas, including: Hybrid Fiber-Coax, Optical, and Wireless Network Technologies, as well as Open Source Software, Security, and Technology Policy. In this capacity, he was responsible for leading opportunities for convergence across all of CableLabs programs. During this period he also served on the Board of Directors for SCTE/ISBE, the Digital Living Network Alliance (DLNA), the Open Connectivity Foundation (OCF), and Kyrio®.

Prior to CableLabs, Mr. Brown worked for [email protected] as Chief Architect, Set-top Systems where he worked on broadband applications for set-top terminals and entertainment devices. Before joining [email protected], he worked for Time Warner Cable as Chief Software Architect in their Advanced Engineering Department where he worked on the Orlando Full Service Network and was a key contributor the Time Warner Cable Pegasus Program.

Mr. Brown earned a master's degree in Electrical Engineering from Massachusetts Institute of Technology. His Master's thesis was in the field of Speech Recognition. He received his bachelor's degree in Electrical Engineering, Summa Cum Laude, from North Carolina State University.
close this window