How Service Providers Can Leverage Lithium-Ion Batteries to back up 5G Telecom and EDGE Equipment
Date / Time:
Wednesday, February 23, 2022, 11:00 a.m. New York/ 4:00 p.m. London
Overview:

Lithium batteries are being deployed in more stationary UPS and backup power applications and displacing lead acid batteries. But why are Lithium batteries growing in 5G telecom and EDGE deployments now? Advances in battery electronics, cell chemistry and regulatory guidelines have evolved so Lithium batteries need less floor/rack space, offer higher energy efficiency, provide longer life and are more cost-effective than incumbent technologies. This webinar will outline best practices for utilizing Lithium batteries to power your 5G telecom and EDGE equipment. These best practices are based on pre- and post-installation analysis of data center operations and highlight the qualitative benefits and quantified returns after installation of Lithium batteries. Join Green Cubes to get the truth on the adoption of Lithium batteries in 5G telecom and EDGE applications.
Key takeaways from this webinar will include:
The benefits and drawbacks of Lithium batteries for backup power
Deciding when Lithium batteries are the best choice for backup power
How Lithium batteries are affected by the current regulatory guidelines for back-up power
What unique benefits network operators can expect with Lithium batteries
Speakers: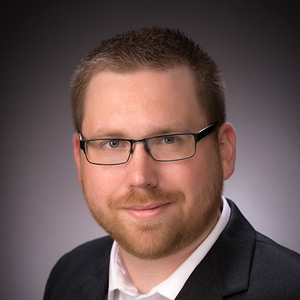 JD DiGiacomandrea, Product Marketing Engineer, Green Cubes Technologies | bio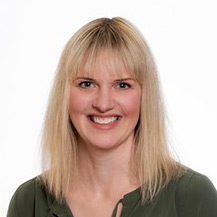 Robin Schneider, PhD, Director of Marketing, Green Cubes Technologies | bio
As a Lithium battery and energy storage industry veteran JD has over a decade of experience designing Lithium batteries and systems for the military, medical, and industrial markets. JD has had roles at major battery and power manufactures as an Electrical Engineer, Applications Engineer, and Field Sales Engineer, bridging the gap between OEMs and operators. JD holds a Bachelor of Science in Electrical Engineering from Clarkson University in Potsdam, NY and a PE license from the State of New York.
close this window
Robin Schneider holds a PhD in Materials Science from the University of Texas where she studied with John Goodenough, Nobel Prizewinner for his role in the invention of the Li-ion battery. She has been published over 15 times, including in the Journal of the American Ceramic Society, the Journal of Solid State Chemistry, and the Journal of Vacuum Science. She has been involved in the lithium energy storage and power industry for over 20 years with companies such as Micro Power Electronics, Inventus Power, and Phasium. She is now the Director of Marketing at Green Cubes Technologies.
close this window
Tom is responsible for evangelizing the wide array of its professional, managed, support, education and customer success services. Before that, he was successful in marketing for companies focused on network and service assurance solutions and core network hardware, software and cloud offerings. Tom also has experience in the communications service provider space performing key roles in planning, engineering and operations.
close this window
Gray is on a mission to help broadband service providers challenge the status quo of how business has typically gotten done. He wants them to build customers for life and find the right partners. He has more than two decades working in marketing technology.
close this window
Robert leads the Cox access engineering team that manages the technical deployments for Cox FTTH builds for both residential and commercial customers. Robert previously led the Cox commercial services engineering that built a national Cox Business services backbone and metro access network. He started his career at BellSouth and later AT&T. He was part of the product management team that launched DSL services as well as the initial fiber-to-the-cell site builds. He is a former board member and treasurer of the Metro Ethernet Forum.
close this window
Tom Williams is Chief Technology Officer with Schurz Broadband Group. Tom began his career in the cable industry as an R&D engineer at Scientific-Atlanta developing and deploying the first digital set-top boxes. He moved into consulting with KPMG and later joined Comcast as the Regional Director of Engineering where he was first to deploy new technologies for the company including the VOD, HD-DVR, CHSI, HDTV and more. In 2006 Tom joined ARRIS as Vice President of Marketing and Business Development, where he won 2 AMY awards and implemented a company-wide brand transformation and management strategy. Tom returned to consulting, as a Managing Partner with Brightset Consulting specializing in global marketing and communications strategies for technology companies. He joined the Schurz Communications leadership team in 2016 where he drives technology strategy for the company.

Tom is a long-standing member of SCTE, CTAM, NCTC and WICT. He enjoys mentoring young people interested in technology and advanced video related careers. He has served as a Board member on the Baltimore County Technology Council and the Technology Board for the University of Maryland driving technology solutions to serve students and faculty of the college. Tom was inducted into the prestigious Cable TV Pioneers in 2019.

An active participant in his hometown of Atlanta, he enjoys coaching youth sports teams, serving on community technology boards and supporting local and military-owned business growth. Tom is a member of the American Legion and a United States Marine Corps veteran. He is a member of the Marine Corps Memorial Association that educates and connects others on the history of the Corps and the sacrifices of those who serve.
close this window

Webinar Archive Registration
To register for this webinar, please complete the form below. Take care to provide all required information (indicated in
red
). Press
Register
to complete your registration. If you have already registered for our site or for one of our webinars, you may
login
to register without re-entering your information.