High Performance Virtual Service Routers: Towards a Cloud Native IP Edge
Date / Time:
Tuesday, March 15, 2022, 10:00 a.m New York / 2:00 p.m London
Overview:

Communication Service Providers (CSPs) are rapidly deploying virtual and cloud native IP edge networks to enable better resource utilization, faster service scaling, and more automated operations.
This webinar will investigate the performance and scalability of virtual services routers (VSRs) deployed on CSP edge infrastructure. With a focus on the provider edge (vPE), cell site routers (vCSR) and security gateways (vSecGW), the session will explain how VSRs can be deployed across diverse silicon, server hardware and software infrastructure platforms.
Among the other topics covered in this webinar include:
Importance of platform agnostic VSR applications
Deploying and operating VSRs in the public cloud
Integration between vDU and vCSR in mobile networks
Speakers: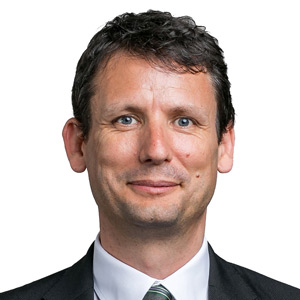 Gabriel Brown, Senior Principal Analyst – Mobile Networks & 5G, Heavy Reading | bio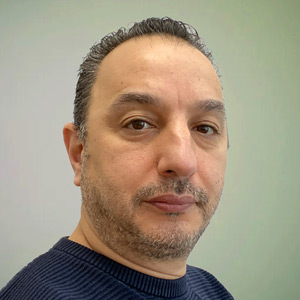 Karim Mchirki, VP, Product Management, 6WIND | bio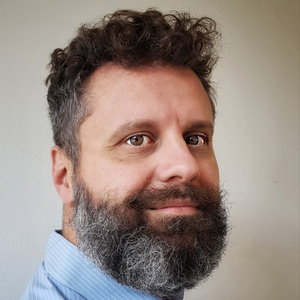 Bernard Prkic, Product Marketing Manager, 6WIND | bio
Gabriel leads mobile network research for Heavy Reading. Starting from a system architecture perspective, his coverage area includes RAN, core, and service-layer platforms. Key research topics include 5G, LTE Advanced, virtual RAN, software-based mobile core, and the application of cloud technologies to mobile networking. Gabriel has more than 15 years' experience as a mobile network analyst. Prior to joining Heavy Reading, he was Chief Analyst for Light Reading's Insider research service; before that, he was editor of IP Wireline and Wireless Week at London's Euromoney Institutional Investor.
close this window
As VP of Product Management, Karim is leading the 6WIND product roadmap definition and is helping the product committee cultivate the product's vision and product solutions in accordance with the company business strategy.

Karim Mchirki has deep technical knowledge in computer science and networking plus more than 10 years of Project and Product management experiences on cutting-edge solutions in security and networking. He has been contributing to 6WIND's success since 2015 as a solution engineer on various strategical accounts in the EMEA and Americas regions before taking the Director of Product Management position in 2020.
close this window
As Product Marketing Manager, Bernard is helping to translate 6WIND's solution strengths and advantages into tangible customer value and benefits.

Bernard has a background in electrical engineering and has held different product marketing, product management, strategy, sales and general management roles in the telecommunications industry. His 24 years of professional experience is rooted primarily in the radio access and transport domains.
close this window
John serves as President of BitPath, a consortium of broadcasters that is planning the transition of member stations to ATSC 3.0 ("NextGen") and developing platforms to support new businesses that exploit the advanced capabilities of the NextGen broadcasting standard. BitPath is creating a nationwide data distribution network leveraging the enormous data distribution capacity of hundreds of leading television broadcast stations.

Prior to joining BitPath John was a partner in the Washington, D.C. office of Pillsbury, a global law firm with a leading technology practice, where he primarily focused on counseling clients in telecom, media and technology sectors. He was deeply involved in matters related to the development and regulatory approval of ATSC 3.0.

A "go-to" advisor on spectrum matters, before joining Pillsbury John led a large satellite and wireless network development group. He has also served in executive positions with NBC, Lockheed Martin, and New World Communications Group. He is the inventor or co-inventor of four patents related to wireless and satellite spectrum and secure authentication.
close this window
Winston Caldwell received his Bachelor of Engineering degree in electrical engineering from Vanderbilt University and his Master of Science degree in electrical engineering from the University of Southern California. He is a licensed Professional Engineer in the state of California with over twenty-five years of electrical engineering experience. He is the Vice President of Advanced Engineering at Fox Corporation. In the past, he has served as a Systems Engineer in the servers and storage industry with EMC Corporation and as a Senior Engineer in the aerospace industry with the Boeing Company.
close this window
Madeleine Noland is the President of the Advanced Television Systems Committee Inc. Widely respected for her consensus-building leadership style, she chaired the ATSC technology group that oversees the ATSC 3.0 next-generation broadcast standard before being named ATSC President in May 2019. Previously, she chaired various ATSC 3.0-related specialist groups, ad hoc groups and implementation teams since 2012.

A 15-year industry veteran, Noland held key technology management and standards roles at Backchannelmedia Inc., Telvue Corp. and LG Electronics. She received TV NewsCheck's "2019 Futurist" Women in Technology Award and was named one of 2018's "Powerful Women in Consumer Technology" by Dealerscope magazine. In 2016, she received the ATSC's highest technical honor, the Bernard J. Lechner Outstanding Contributor Award. She graduated cum laude from the University of Massachusetts .
close this window
Ralph Brown founded Brown Wolf Consulting LLC after retiring from CableLabs® where he was CTO and responsible for leading CableLabs' Research and Development staff in delivering innovative technology to the cable industry. In this role, he led research and development in a broad range of areas, including: Hybrid Fiber-Coax, Optical, and Wireless Network Technologies, as well as Open Source Software, Security, and Technology Policy. In this capacity, he was responsible for leading opportunities for convergence across all of CableLabs programs. During this period he also served on the Board of Directors for SCTE/ISBE, the Digital Living Network Alliance (DLNA), the Open Connectivity Foundation (OCF), and Kyrio®.

Prior to CableLabs, Mr. Brown worked for [email protected] as Chief Architect, Set-top Systems where he worked on broadband applications for set-top terminals and entertainment devices. Before joining [email protected], he worked for Time Warner Cable as Chief Software Architect in their Advanced Engineering Department where he worked on the Orlando Full Service Network and was a key contributor the Time Warner Cable Pegasus Program.

Mr. Brown earned a master's degree in Electrical Engineering from Massachusetts Institute of Technology. His Master's thesis was in the field of Speech Recognition. He received his bachelor's degree in Electrical Engineering, Summa Cum Laude, from North Carolina State University.
close this window

Webinar Archive Registration
To register for this webinar, please complete the form below. Take care to provide all required information (indicated in
red
). Press
Register
to complete your registration. If you have already registered for our site or for one of our webinars, you may
login
to register without re-entering your information.