Unlock the $3.8 Trillion 5G B2B Opportunity With Better CX in BSS
Date / Time:
Tuesday, March 8, 2022, 10:00 a.m New York / 3:00 p.m London
Overview:


How do enterprises assess 5G's value? It's not according to speeds and feeds, but delivering quality, control and transparency. If CSPs want part of 5G's expected $3.8 trillion payoff, they need a 5G-ready BSS that's adaptable and scalable to new experiential demands. Understanding customer needs – and how CSPs should evolve the customer experience in BSS to empower both large and small enterprises – is the focus of this webinar.
Key topics include:
What enterprises want from 5G
Defining the 5G-ready BSS
The self-service imperative
How open APIs support new business models
Revealing the value of real-time insights
Speakers: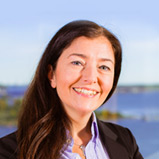 Helena Ola, Head of BSS Product Development, Ericsson Digital Services | bio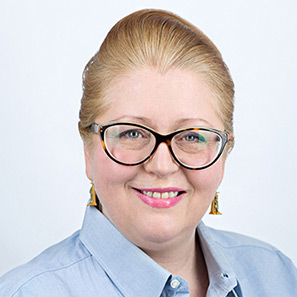 Camille Mendler, Chief Analyst, Service Provider Enterprise, Omdia | bio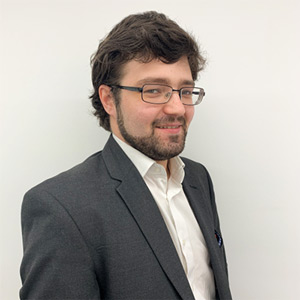 Chris Silberberg, Senior Analyst, Service Provider Operations & IT, Omdia | bio
Helena leads Ericsson's Digital BSS product development unit, comprising 1700 software engineers around the globe. With more than 300 customers, serving more than 2 Bn subscribers, this is all about how you scale R&D and how you deliver world class products. Working with the latest software technologies and business trends, the focus is enabling customers on their transformation journey towards digital solutions, orchestrating technology, people and business in the best way.
close this window
Camille Mendler has more than 25 years' multi-disciplinary experience in the digital economy and a global remit to anticipate key shifts in B2B demand patterns with a current focus on how 5G is disrupting enterprise ecosystems.
close this window
Chris is a senior analyst in Omdia's service provider transformation team, where he aids clients in making strategic decisions through high-quality reports and trackers. Chris covers a range of service provider operations & IT topics, including BSS, converged charging, future billing, partner ecosystem management, operator cloud strategies, and edge monetization systems.
close this window
He is graduated from an engineering school and COPC certified. He has more than 20 years' experience in the field of telecommunications and more particularly in the audit, the strategic recommendations and the operational support to help the European & AMEA subsidiaries.
close this window
Robert leads the Cox access engineering team that manages the technical deployments for Cox FTTH builds for both residential and commercial customers. Robert previously led the Cox commercial services engineering that built a national Cox Business services backbone and metro access network. He started his career at BellSouth and later AT&T. He was part of the product management team that launched DSL services as well as the initial fiber-to-the-cell site builds. He is a former board member and treasurer of the Metro Ethernet Forum.
close this window
Tom Williams is Chief Technology Officer with Schurz Broadband Group. Tom began his career in the cable industry as an R&D engineer at Scientific-Atlanta developing and deploying the first digital set-top boxes. He moved into consulting with KPMG and later joined Comcast as the Regional Director of Engineering where he was first to deploy new technologies for the company including the VOD, HD-DVR, CHSI, HDTV and more. In 2006 Tom joined ARRIS as Vice President of Marketing and Business Development, where he won 2 AMY awards and implemented a company-wide brand transformation and management strategy. Tom returned to consulting, as a Managing Partner with Brightset Consulting specializing in global marketing and communications strategies for technology companies. He joined the Schurz Communications leadership team in 2016 where he drives technology strategy for the company.

Tom is a long-standing member of SCTE, CTAM, NCTC and WICT. He enjoys mentoring young people interested in technology and advanced video related careers. He has served as a Board member on the Baltimore County Technology Council and the Technology Board for the University of Maryland driving technology solutions to serve students and faculty of the college. Tom was inducted into the prestigious Cable TV Pioneers in 2019.

An active participant in his hometown of Atlanta, he enjoys coaching youth sports teams, serving on community technology boards and supporting local and military-owned business growth. Tom is a member of the American Legion and a United States Marine Corps veteran. He is a member of the Marine Corps Memorial Association that educates and connects others on the history of the Corps and the sacrifices of those who serve.
close this window

Webinar Archive Registration
To register for this webinar, please complete the form below. Take care to provide all required information (indicated in
red
). Press
Register
to complete your registration. If you have already registered for our site or for one of our webinars, you may
login
to register without re-entering your information.