Date / Time:
Thursday, February 3, 2022, 11:00 a.m. New York/ 4:00 p.m. London
Overview:



The edge has become the epicenter of strategic focus in the ICT sector, opening up new market opportunities across the ecosystem. To understand the industry, technology and application evolutions driving edge computing, along with critical issues such as the timeline of adoption and the anticipated ROI for the CSPs, Heavy Reading conducted a survey with 82 CSPs who have launched edge computing solutions or are planning to do so within 24 months.
We wanted to understand how CSPs are selecting the platforms and systems that power a highly distributed edge. What are the architectures that can support the compute, storage and latency requirements of enterprise customers in a differentiated and competitive manner without stressing the CSP's budget? What are the management tools, security implementations, automation solutions and partnering strategies that enable an agile and flexible CSP and can be replicated across the vast edge frontier?
Join us as we present the highlights of our survey in this webinar and discuss topics such as:
How communication service providers are working with hyperscalers to deploy MEC and minimize their own near-term risk
Which vertical industries are using MEC today
The timeline of impact for edge computing use cases
Speakers:

Jennifer Clark, Principal Analyst – Cloud Infrastructure & Edge Computing, Heavy Reading | bio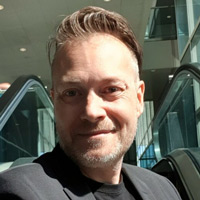 Henrik Nydell, Senior Product Manager, Accedian | bio
Jennifer Pigg Clark is Principal Analyst with Heavy Reading covering Cloud Infrastructure and Edge Computing. Clark provides actionable insight into service provider evolution, examining the challenges and opportunities facing network operators as they move towards 5G and IoT with an increasingly virtualized and cloud native infrastructure. Clark examines the solutions and technology reshaping the telco data center, technologies such as Edge Computing, Open Source, OpenStack, container networking, Network Orchestration, Software Defined Networks (SDN), Network Functions Virtualization (NFV), and SD-WAN. Clark started her industry research career with the Yankee Group, which was acquired by 451 Research in 2013. She held the role of Sr. Vice President at Yankee Group. Prior to joining Yankee Group, Clark was Manager of Network Planning and Strategy for Wang Laboratories' corporate data network. She began her career at Wang with responsibility for the domestic and international roll-out of Wang's packet network, connecting more than 250 locations in 14 countries. Before joining Wang, she was a member of the IT research and development division of Commercial Union Insurance Companies. Clark is a highly regarded speaker at industry seminars and conferences and is frequently cited by the commercial and trade press. She has been a guest lecturer at the MIT Sloan School of Management and is a member of the IEEE. She holds a B.A. degree from Mount Holyoke College.
close this window
Henrik is a Senior Product Manager at Accedian. He has more than 20 years experience in the networking and connected home industry. Since 2013, Henrik has managed Accedian's virtualized performance and service assurance solutions, bringing accurate and ubiquitous network intelligence to tier-one customers on all five continents. Previously, Henrik held technical and management positions at ADVA Optical Networking, Tilgin, Dynarc and the Swedish government.
close this window
Guy Turgeon is a Chief Architect at Red Hat where he is focused on helping North America Communications Service Providers migrate their network to a cloud native 5G architecture. His career spans 25+ years in the networking, telecommunications and software industry. Initially starting his career in software development with Mitel Networks, West End Systems, Sedona Networks and more recently, 18 years in solution architecture roles at Wind River. Guy's other various responsibilities included firmware, call processing, voip software development, standards organizations and managing field networking engineering teams. He is currently an active contributor in the O-RAN Alliance Cloudification and Orchestration Workgroup and is passionate about making open disaggregated 5G RAN a reality.
close this window
Buck has been with Kontron since 2013 and has over 20 years of sales and sales management experience in the Embedded Computing and Communications market. He previously held senior sales management positions with Mercury Systems, Motorola, and NMS Communications. Buck resides in the Raleigh, NC area and is an avid supporter of the UNC Tar Heels. When he's not working, you'll find him enjoying time with his wife and now grown "kids", watching college sports, running 5Ks, and occasionally binging something on Prime.
close this window
Nash is a Solutions Engineer at Intel. His most recent work is focused on CDN platform and software performance analysis and optimization.
close this window
Madeleine Noland is the President of the Advanced Television Systems Committee Inc. Widely respected for her consensus-building leadership style, she chaired the ATSC technology group that oversees the ATSC 3.0 next-generation broadcast standard before being named ATSC President in May 2019. Previously, she chaired various ATSC 3.0-related specialist groups, ad hoc groups and implementation teams since 2012.

A 15-year industry veteran, Noland held key technology management and standards roles at Backchannelmedia Inc., Telvue Corp. and LG Electronics. She received TV NewsCheck's "2019 Futurist" Women in Technology Award and was named one of 2018's "Powerful Women in Consumer Technology" by Dealerscope magazine. In 2016, she received the ATSC's highest technical honor, the Bernard J. Lechner Outstanding Contributor Award. She graduated cum laude from the University of Massachusetts .
close this window
Ralph Brown founded Brown Wolf Consulting LLC after retiring from CableLabs® where he was CTO and responsible for leading CableLabs' Research and Development staff in delivering innovative technology to the cable industry. In this role, he led research and development in a broad range of areas, including: Hybrid Fiber-Coax, Optical, and Wireless Network Technologies, as well as Open Source Software, Security, and Technology Policy. In this capacity, he was responsible for leading opportunities for convergence across all of CableLabs programs. During this period he also served on the Board of Directors for SCTE/ISBE, the Digital Living Network Alliance (DLNA), the Open Connectivity Foundation (OCF), and Kyrio®.

Prior to CableLabs, Mr. Brown worked for [email protected] as Chief Architect, Set-top Systems where he worked on broadband applications for set-top terminals and entertainment devices. Before joining [email protected], he worked for Time Warner Cable as Chief Software Architect in their Advanced Engineering Department where he worked on the Orlando Full Service Network and was a key contributor the Time Warner Cable Pegasus Program.

Mr. Brown earned a master's degree in Electrical Engineering from Massachusetts Institute of Technology. His Master's thesis was in the field of Speech Recognition. He received his bachelor's degree in Electrical Engineering, Summa Cum Laude, from North Carolina State University.
close this window