How to Target, Identify and Pre-Qualify Wireless Customers With Location Intelligence
Date / Time:
Wednesday, February 9, 2022, 11:00 a.m New York / 4:00 p.m.London
Overview:

Mobile wireless data traffic in the US hit another record high in 2020, topping 42 trillion megabytes. That represents a 208% increase since 2016, according to industry trade group CTIA. As a result, mobile network operators (MNOs) are prioritizing network densification, which will increase the capacity of their networks, helping them deliver the consistent, reliable and speedy service that 5G has promised. In addition, the new infrastructure law recently passed by the US Congress has allocated $65 billion for broadband access, especially in underserved areas.
However, funding and planning broadband deployments is just the first step. Now the objective is to prioritize network deployments (pre-provisioning) and target existing or prospective customers who could benefit from the new services. For this to be successful, large-scale pre-qualification of known and potential customer locations is required so that targeted marketing can be executed efficiently. In this webinar we will discuss fully or semi-automated pre-qualification steps to confirm customers' eligibility for a specific service or product.
We will demonstrate a step-by-step process that includes:
Pre-provisioning - where the equipment is already installed
Adding equipment on premises for existing clients, such as installing an antenna to boost the signal
Post-provisioning where adding antennas for a new business customer is required or where the network capacity could be exceeded.
This includes a comparison between different products, such as fiber vs fixed wireless.
In this webinar, you will learn how to...
Prioritize network deployments (pre-provisioning)
Target existing or prospective customers who may benefit from the new service
Perform large-scale pre-qualification of known customer locations
Speakers:

Alan Breznick, Cable/Video Practice Leader, Light Reading | bio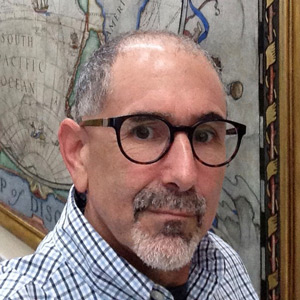 Joe Francica, Senior Director Geospatial Strategy, Korem | bio
Alan covers the cable, broadband, and video technology and infrastructure markets, including cable networks and services. In particular, he tracks the markets for new cable, video, and broadband access technologies, including DOCSIS 3.1, Full Duplex DOCSIS, CCAP, DAA, Fiber Deep, FTTH, Coherent Optics, IPTV, OTT video, Gfast, NG-PON, Wi-Fi, and 5G. Formerly a contributing analyst at Kinetic Strategies and One Touch Intelligence, Alan has covered the cable, telecom, broadband, media, and consumer electronics industries for more than 25 years. As a business technology journalist, he previously worked for Crain's New York Business, Cable Digital News, Communications Daily, Multichannel News, Cable World, and Communications Technology magazine, among others. A New York native, he is now based in the Toronto area.
close this window
Joe is recognized as an influential geospatial technologist and has been a leading advocate of location intelligence for over 35 years. During his career, he has worked in private companies, start-ups and government organizations, on the applications of geographic information to commercial business challenges. Francica founded and chaired the Location Intelligence Conference in the U.S. and Brazil and has published over 500 technical articles, blogs and podcasts on location technology. He holds degrees from Rutgers, Dartmouth and Southern Methodist University.
close this window
Saad acts as an Enterprise Account Manager at Korem for key accounts focusing mostly on the telecommunications industry. He owes his achievements to his professional background featuring a fine business strategist combined to technical skills acquired during his thirteen-year expertise in the geospatial and location intelligence fields. Saad is fully dedicated to enhancing operational efficiency of world-class telecommunications carriers based in North America. His daily challenges include building and identifying needs, understanding business goals, and applying geospatial technology to ensure customer success with LI.
close this window
Louis Roy has been in the software development business for 15 years. He has held different positions in the marketing field and now works in the geospatial industry. At Korem, Louis acts as a Solution Architect, and collaborates with customers to refine their needs and provide them creative solutions by leveraging Korem's data portfolio, partners, and comprehensive software expertise.
close this window
Atsuo Kawamura joined NEC Corporation in April 1986. His career started as a software engineer for the development of digital telephone switching system for global communication service providers. In 2012, he became General Manager of Carrier Services Division, responsible for overall network services and solutions for telecom carriers. In 2014, he became Senior Vice President and headed the SDN /NFV business which is the core technology for next generation carrier network. In 2017, he was promoted to Executive Vice President and head of Telecom Carrier Business Unit, supervising the provision of a wide range of end to end telecommunication products and solutions. In 2018, he was assigned to the head of Network Service Business Unit, responsible for network service business to various enterprise customers as well as telecom operators. In 2021, Global 5G business was assigned as his additional responsibility.
close this window
Rich Loveland is the Director of Product Line Management for Vecima's Passive Optical Networking (PON) for fiber-to-the-premise products.

With more than 35 years of experience in the telecommunications industry, Rich has held various marketing, product management, business development and engineering roles at Ciena, Ipitek, Pliant Systems Inc., Nortel Networks, Nokia (Formerly Alcatel-Lucent) and now Vecima Networks Inc.
close this window

Webinar Archive Registration
To register for this webinar, please complete the form below. Take care to provide all required information (indicated in
red
). Press
Register
to complete your registration. If you have already registered for our site or for one of our webinars, you may
login
to register without re-entering your information.