SCTE® LiveLearning for Professionals Webinar™ Series: Pumping the Power of PON & Fiber
Date / Time:
Thursday, June 16, 2022, 11:00 am New York / 4:00 pm London
Overview: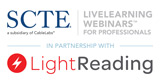 Although DOCSIS still has plenty of fuel left in the tank, PON has clearly emerged as a critical alternative transmission method for the cable industry as operators increasingly install more fiber lines in their HFC plant. Whether they are leveraging EPON, GPON, 10G EPON, XGS PON or some other PON flavor, cablecos and vendors are increasingly deploying some version of PON technology over fiber to expand their bandwidth capacity.
How much fiber are operators adding to their networks? Which PON versions are proving to be the most popular and why? How can operators and vendors mix and match PON and DOCSIS in their networks?
This webinar will tackle these questions and more.
Speakers:

Alan Breznick, Cable/Video Practice Leader, Light Reading | bio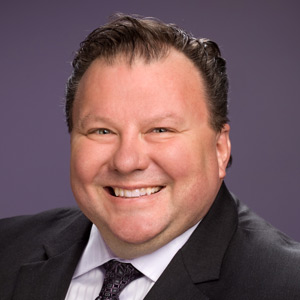 Brian Lane, Senior Product Manager, CommScope | bio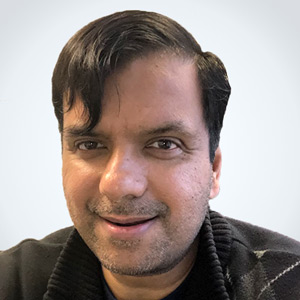 Vijay Raman, Vice President of Product Management, Vecima | bio

Dennis Brown, Director, Engineering Education, SCTE | bio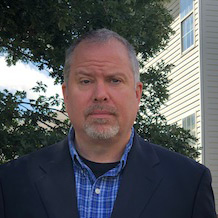 Jimmy Perdue, Director, Fiber Products, VIAVI Solutions | bio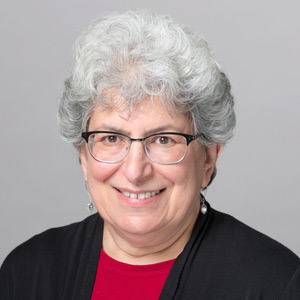 Julie Kunstler, Chief Analyst, Omdia | bio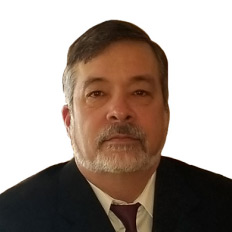 Richard Rommes, Vice President of Access Networks Solutions and Strategy, Harmonic | bio
Alan Breznick has tracked the media, telecommunications, broadband, and consumer electronics industries for more than 20 years. Before switching over to Heavy Reading in 2007, he was the original editor of Light Reading Cable Website and founding author of Heavy Reading's Cable Industry Insider. At Heavy Reading, he primarily focuses on cable/MSO services, technologies, and networks, as well as IPTV infrastructure. Alan was formerly a broadband analyst for Kinetic Strategies and a contributing analyst for One Touch Intelligence. He previously reported for Communications Daily, Cable World, Multichannel News, Broadband Daily, Crain's New York Business, and Genuine Article Press, among other publications.
close this window
Brian joined the CommScope team in April 2019. Since 2001, he has held key technology and business management positions, in engineering, manufacturing/operations and product management in the FTTX industry – focused on the development and support of PON products and technologies.

Brian has over 34 years of industry experience. Before focusing on the FTTX industry, he held various engineering and management positions in product development for telecommunications networks and consumer electronics products.

Brian has a Bachelor of Science in Electrical Engineering from the University of Tennessee, Knoxville, and a Master of Science in Electrical Engineering from the University of Texas, Arlington where his research focused on telecommunications and system controls.
close this window
Vijay Raman is a Vice President of Product Management, joining Vecima when they acquired Nokia's DAA & PON Gainspeed Cable Business Unit in August 2020.

Before serving as Nokia's Head of Product Management & Global Field Support, Vijay held senior field and product leadership positions at Gainspeed (Nokia), Overture/Hatteras Networks (ADVA), Aruba Networks (IPO), Avici Systems (IPO), FORE Systems (Marconi).

Vijay holds a Bachelor of Science degree in Electrical Engineering from NC State University and has completed post graduate studies at Harvard Business School.
close this window
Dennis Brown started telecommunications by joining a contractor firm working with Cox communications in Roanoke, Virginia, in 1995. Dennis has held several roles in the field operations from the installer, service tech, and maintenance. A few years after starting his cable career in Virginia, he moved back to his hometown of Atlanta, Georgia, to install prime star satellite. A few years after that, Dennis helped join an emerging team at BellSouth in their attempt to deliver wireless cable to the Alanna Metro area. In 1998, Dennis decided to get back into the wire tie the cable. The door opened up a Cablevision Duluth allowed Dennis to be installer again. A year later, Cablevision became Charter. Dennis stayed at Charter for 16 years, moving up the ranks from installer, service, and maintenance. In 2005 while at Charter, Dennis took the role of technical trainer, which fostered his passion for giving back to the industry by sharing his experiences in the field and tying it to industry theory. In 2013 Dennis and his family relocated to Dallas, Texas, and he left Charter to join Time Warner Cable as their business-class training. In this role, Dennis was able to train on IP and fiber optics. In 2015 Dennis took the opportunity to help Ericsson build a fiber construction department. In this role, Dennis helped set up training needed for crews to build fiber backbones, fiber to the curb, and fiber to the home. Dennis has served on 2 SCTE chapter boards, the Chattahoochee chapter and the north-central Texas chapter. Dennis is always excited about sharing his knowledge and experiences with anyone in the telecommunications space. When Dennis is not at work, he enjoys helping to coach his son's baseball team and fishing.
close this window
Jimmy has worked in the test and measurement space for over 20 years as an engineer and a product line manager. His current focus is on delivering solutions for essential networks and services that bring value and are easy to use.
close this window
Julie Kunstler is Chief Analyst within Omdia's Broadband Access Intelligence Service. Julie has several decades of experience in the communications components, equipment, and software industry. She is responsible for market analysis of wireline and wireless broadband access technologies and networks, focusing on developing technologies such as next-gen PON. Prior to joining Omdia, Julie served as VP Business Development for Teknovus, focusing on FTTX deployments in Asia-Pacific, OEM agreements with major equipment vendors, corporate strategy, analyst relationships, business planning, and fund raising. Before Teknovus, Julie served as co-founder and general partner for Portview Communications Partners, a VC fund focusing on investments in early-stage communications technology companies.
close this window
As Vice President of Access Networks Solutions and Strategy at Harmonic, Richard Rommes is committed to bringing multigigabit network solutions and services to subscribers everywhere.

His more than 20 years of experience as a business development and engineering professional in the cable access and network industry has been key to producing results. Rommes has a long history of successfully working with tier-one and tier-two service providers such as Comcast, Charter Communications, Time Warner Cable and Point Broadband on everything from pre- and post-DOCSIS cable modem deployments to modern disaggregated access, FTTH and PON networks. Rommes is an expert in designing, supporting and building high-speed nationwide networks through previous strategic engineering roles at Digital Equipment Corporation, MCI and Cox Communications.
close this window

Webinar Archive Registration
To register for this webinar, please complete the form below. Take care to provide all required information (indicated in
red
). Press
Register
to complete your registration. If you have already registered for our site or for one of our webinars, you may
login
to register without re-entering your information.