SCTE® LiveLearning for Professionals Webinar™ Series: Working With 5G and Wi-Fi 6
Date / Time:
Thursday, May 19, 2022, 11:00 am New York / 4:00 pm London
Overview: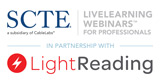 Now that both 5G and Wi-Fi 6 are rolling out across the planet, cable operators have promising opportunities to use these two next-gen wireless technologies to broaden their reach and expand their service offerings. But both new wireless technologies present new technical, operational and competitive obstacles for operators and vendors accustomed to working in a wireline environment.
In this session, we will delve into those opportunities and obstacles and see how operators and vendors are working to incorporate 5G and Wi-Fi 6 into the cable HFC architecture and turn the two wireless platforms into the industry's latest gold mine.
Speakers:

Alan Breznick, Cable/Video Practice Leader, Light Reading | bio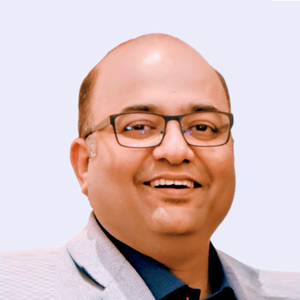 Amol Chobe, Solution Architecture Leader TME, Red Hat | bio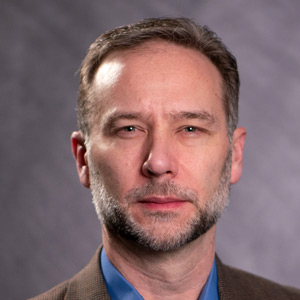 David Debrecht, Vice President of Wireless R&D, CableLabs | bio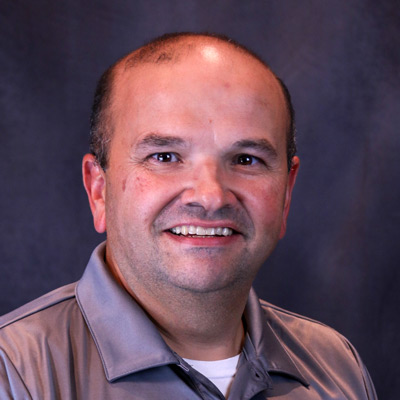 Paul Rodrigues, Director, Field Education at SCTE CWNA, CWDP, CWISA, CWNT | bio
Alan Breznick has tracked the media, telecommunications, broadband, and consumer electronics industries for more than 20 years. Before switching over to Heavy Reading in 2007, he was the original editor of Light Reading Cable Website and founding author of Heavy Reading's Cable Industry Insider. At Heavy Reading, he primarily focuses on cable/MSO services, technologies, and networks, as well as IPTV infrastructure. Alan was formerly a broadband analyst for Kinetic Strategies and a contributing analyst for One Touch Intelligence. He previously reported for Communications Daily, Cable World, Multichannel News, Broadband Daily, Crain's New York Business, and Genuine Article Press, among other publications.
close this window
Amol Chobe, a senior leader at Red Hat in the Telco, Media, and Entertainment (TME) organization, is an accredited technical architect with a focus on developing cost-effective deployment models and defining technical strategies for deployment on cloud platforms.

His experience spans a variety of roles and business areas, including technical consultancy, business requirements analysis, technical architecture, application development, financial planning, and deployment throughout the full project life-cycle.
close this window
David Debrecht is vice president of Wireless Research and Development at CableLabs. In this role, he directs the execution and adoption of new wireless technologies and specifications for the secure delivery of high-speed data, video, voice and next generation services for CableLabs members and the industry. David is also a member of the executive board of directors for the National Spectrum Consortium which is responsible for steering the planning and coordination of incubation projects with the consortium membership of both traditional federal and commercial R&D organizations.

David has over 30 years of experience with wireless technology solutions in both government and commercial applications. He has served in a broad range of technology and product development roles, including various positions in R&D, product management, and technology development. David started his career at General Dynamics developing radar, radar warning, and electronic countermeasures platforms on the F-16 fighter aircraft. His focus was on systems integration, radio performance and compatibility of on-board systems. He moved to telecommunications in the mid-90s and started the commercial side of his career with Nokia on radio base station R&D. He successfully filled many different roles within Nokia for 25 years, the latest of which, before moving to CableLabs, was CTO for the U.S. and Federal business in the customer operations organization.

David holds a Bachelor of Science degree in electrical engineering from Texas A&M University. He enjoys the outdoors and participates regularly in both organized and unorganized outdoor sports and recreation.
close this window
Paul Rodrigues has 30 years of experience in the telecommunications industry and has worked for multiple industry leaders, including AT&T and Comcast. He joined the SCTE in 2017, where he leads the design, development, and implementation of field training programs and certifications. These programs leverage interactive technologies, including 3D simulations, enhanced eBooks, and games to enhance the learner experience and retention.

Paul has experience in multiple areas in the industry, including Information Technology, Technical Operations, Management, and Learning and Development. Over half of his career has been focused on Learning and Development. Paul has a Bachelor of Science in Industrial Technology degree from Kean University. He also has obtained the following industry certifications: CWNP Certified Wireless Network Trainer, CWS, CWT, CWNA, CWDP, CWISA, CompTIA Network +, and Six Sigma.
close this window
For the past eleven years, Jason Morris has been involved in industries at the forefront of technology. As a marketing manager for Corning Optical Communications, Jason is responsible for marketing strategy that includes being the subject matter expert on Corning products and industry standards.

Jason has a Bachelor of Geography, GIS specialization from the University of North Carolina at Charlotte and has been a member of SCTE since 2014.
close this window
Rich Loveland is the Director of Product Line Management for Vecima's Passive Optical Networking (PON) for fiber-to-the-premise products.

With more than 35 years of experience in the telecommunications industry, Rich has held various marketing, product management, business development and engineering roles at Ciena, Ipitek, Pliant Systems Inc., Nortel Networks, Nokia (Formerly Alcatel-Lucent) and now Vecima Networks Inc.
close this window

Webinar Archive Registration
To register for this webinar, please complete the form below. Take care to provide all required information (indicated in
red
). Press
Register
to complete your registration. If you have already registered for our site or for one of our webinars, you may
login
to register without re-entering your information.