SCTE® LiveLearning for Professionals Webinar™ Series: Delivering IPTV in the Streaming Video Era
Date / Time:
Thursday, April 21, 2022, 11:00 am New York / 4:00 pm London
Overview: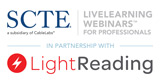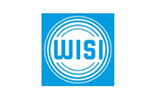 With cord-cutting of traditional pay-TV services still running rampant, cable operators and other providers are increasingly adapting by switching to IP delivery of video content and embracing streaming video services. In particular, small and midsized operators are making the switch to slash video content acquisition and distribution costs and meet the ever-growing consumer demand for streaming services.
How are operators carrying out this move? What hurdles are they encountering? Which strategies are working so far?
In this session, we will probe for answers to these questions and more.
Speakers:

Alan Breznick, Cable/Video Practice Leader, Light Reading | bio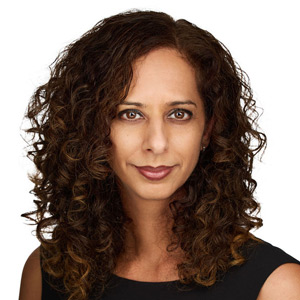 Sharen Sandhu, VP of Product, WISI America | bio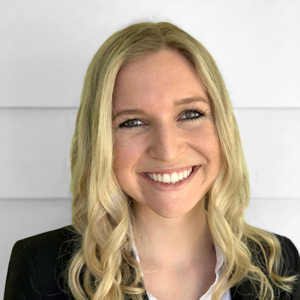 Sarah Henschel, Principal Analyst, Media & Entertainment, Omdia | bio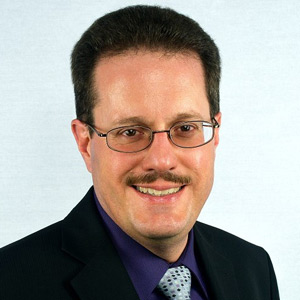 Dean Stoneback, Senior Director of Engineering and Standards, SCTE | bio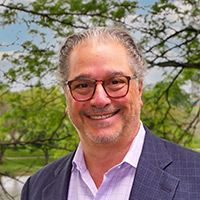 Louis A. Borrelli, Jr., CEO, National Cable Television Cooperative | bio
Alan Breznick has tracked the media, telecommunications, broadband, and consumer electronics industries for more than 20 years. Before switching over to Heavy Reading in 2007, he was the original editor of Light Reading Cable Website and founding author of Heavy Reading's Cable Industry Insider. At Heavy Reading, he primarily focuses on cable/MSO services, technologies, and networks, as well as IPTV infrastructure. Alan was formerly a broadband analyst for Kinetic Strategies and a contributing analyst for One Touch Intelligence. He previously reported for Communications Daily, Cable World, Multichannel News, Broadband Daily, Crain's New York Business, and Genuine Article Press, among other publications.
close this window
With over 15 years of product management experience, Sharen?Sandhu is VP of Product at WISI America, where she leads product strategy and marketing. Sharen has played a key role in launching new solutions designed to effectively process video at the edge, while ensuring carrier-grade quality, operational efficiency, and a world-class user experience.

Sharen began her career in software development, before turning her focus to product management. She?holds a B.Sc. degree in Mathematics and Computer Science from the University of British Columbia, and a M.Sc. degree in Design and Digital Media from the University of Edinburgh.
close this window
As part of Omdia's media and entertainment team, Sarah covers online video for North America, with a specific interest in over-the-top and subscription streaming strategies, transactional home entertainment, and global physical video research. She specializes in tracking, modeling, and forecasting the ever-changing home entertainment and direct-to-consumer landscape.

Previously, Sarah worked as an associate at NBCUniversal as part of its digital distribution team. She holds a Bachelor of Science in business cinematic arts from the University of Southern California in Los Angeles. She is based in the company's Austin, Texas, office.
close this window
Dean Stoneback is the Senior Director of Engineering and Standards at SCTE•ISBE and is responsible for the development of standards and operational practices for the broadband communications industry. Specific targets include reducing energy usage through the Energy 2020 program; assuring that networks are ready for DOCSIS 3.1 deployments; enabling advanced and IP video services and digital advertising; developing Internet of things (IoT) deployment methods; and supporting the migration of networks from coax to fiber delivery.

Prior to joining SCTE/ISBE in 2014, Dean spent 26 years with the Jerrold division of General Instrument, Motorola and ARRIS. As a senior manager with ARRIS, he most recently was responsible for systems analysis and architecture development for transmission products for the cable industry, including optics, RF, Ethernet and PON products. During his career he has focused primarily on fiber optic, RF and PON transmission systems and has experience in systems engineering, hardware design, and system integration and test.

Dean was editor of and a contributor to the Third Edition of the NCTA Recommended Practices for Measurements on Cable Television Systems in 2002 and the secretary and a contributor to the SCTE Measurement Recommended Practices for Cable Systems, Fourth Edition in 2012. He co-authored a book on the return path entitled, "Broadband Return Systems for Hybrid Fiber/Coax Cable TV Networks." A longtime participant in the SCTE Standards Program, he was the recipient in 2012 of the SCTE Excellence in Standards award. Dean received a B.S.E.E. degree from Geneva College in Beaver Falls, PA in 1988 and his M.S.E.E. degree from Drexel University in Philadelphia, PA.
close this window
Ilker has +10 years of experience out of the Broadcast Industry where he began his career as an engineer in the TV industry – Be it on the content production side or the broadcast tech solution provider side. His curiosity out of the broadcast world then hit the Digital Media online world. Since 12 years he extended his broadcast knowledge from a CDN perspective as a media specialist helping customers finding the right solution set while scaling and protecting OTT services be it Live and/or OnDemand Streaming.
close this window
Rob McCann is the founder of Clearcable and has been working with advanced broadband service deployments in mid-market and rural cable and telephone systems since 1998. He is responsible for building and maintaining technical, network, and application intelligence. Rob works closely with several carriers, cable systems, municipalities, and network service providers in Canada and the US providing them with the technology, integration, and business practices required to effectively operate voice, video, and data services in the changing broadband service provider industry.

Rob has represented Clearcable as an inaugural board member of The Intelligent Community Forum Canada, participated as a member of the Seneca College Communications Advisory Committee, a member of the Mohawk College AR/VR Advisory Committee, and previously served as a Director with the Society of Cable Telecommunications Engineers Ontario Chapter, a contributor to the CRTC Interconnection Steering Committee, and a frequent keynote speaker at the Canadian Cable System Alliance, Canadian Independent Telephone Association, Commtech Show, and National Cable Telephone Cooperative annual trade shows.

Rob's active projects include work with ICF recognized Intelligent Communities on broadband strategy and providing technical insight to municipal and First Nations broadband networks. He was named the Canadian Independent Telephone Association's 2016 Supplier of the Year and holds degrees in Mathematics from the University of Waterloo and Economics from McMaster University.

By combining his practical experience in both traditional information technology and service provider networks with his formal background, Rob provides a unique perspective on matching emerging technology with sound business principles to establish successful strategies for new product and service deployment.
close this window
Louis A. Borrelli, Jr. is a C level traditional and new media executive, investor and advisor, entrepreneur and recognized industry leader. A pioneer in cable television, online media and broadcast production services, Mr. Borrelli has been driving innovation in operations, marketing, business development and new product creation for more than 43 years.

Mr. Borrelli is currently the Chief Executive Officer of the National Cable Television Cooperative (NCTC) representing more than 700 broadband and cable operators operating in all 50 states and the U.S. territories serving 40 million video and broadband connections. NCTC provides operational and strategic support, purchasing power for video content, hardware, software, broadband transit, transport, products and services.

Prior to joining NCTC, Mr. Borrelli served as CEO, Home and Entertainment for Digicel Group Ltd., President & CEO of NEP Broadcasting, LLC, and Senior Vice President, Broadband of America Online, Inc., a division of AOL Time Warner,

Mr. Borrelli was a Founding Partner, Executive Vice President and Chief Operating Officer Marcus Cable Company, L.P. Marcus Cable was named "Cable Operator of the Year" by Cablevision Magazine in 1998. Mr. Borrelli began his cable career in 1978 with UA-Columbia Cablevision and later Marcus Communications and WestMarc Communications holding senior executive positions in programming, marketing, operations and business development.
close this window

Webinar Archive Registration
To register for this webinar, please complete the form below. Take care to provide all required information (indicated in
red
). Press
Register
to complete your registration. If you have already registered for our site or for one of our webinars, you may
login
to register without re-entering your information.