SCTE® LiveLearning for Professionals Webinar™ Series: Making Cable More Accessible
Date / Time:
Thursday, January 20, 2022, 11:00 am New York / 4:00 pm London
Overview: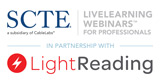 With millions of consumers dealing with vision impairment, hearing loss and other physical disabilities, cable operators and vendors have been making great strides in meeting the needs of these customers. Most notably, Comcast, Charter and Cox have all created special labs to design, develop and test new accessibility products and services. What have they come up with so far? What's in the works now? What else are they exploring?
In this session, experts will discuss the latest accessibility advances and the challenges they have had to overcome.
Speakers:

Alan Breznick, Cable/Video Practice Leader, Light Reading | bio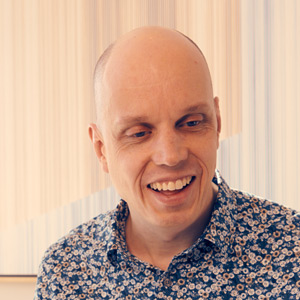 Thomas J. Wlodkowski, Vice President of Accessibility, Comcast | bio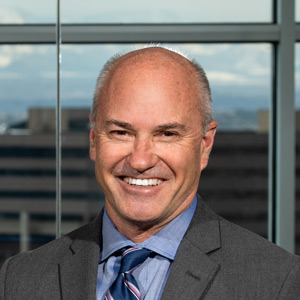 Steve Raymond, Vice President Of Accessibility, Product & Technology, Spectrum | bio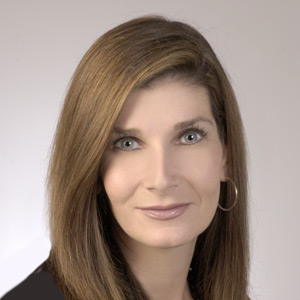 Ilene Albert, Executive Director, Broadband Product Management and Accessibility, Cox Communications | bio
Alan Breznick has tracked the media, telecommunications, broadband, and consumer electronics industries for more than 20 years. Before switching over to Heavy Reading in 2007, he was the original editor of Light Reading Cable Website and founding author of Heavy Reading's Cable Industry Insider. At Heavy Reading, he primarily focuses on cable/MSO services, technologies, and networks, as well as IPTV infrastructure. Alan was formerly a broadband analyst for Kinetic Strategies and a contributing analyst for One Touch Intelligence. He previously reported for Communications Daily, Cable World, Multichannel News, Broadband Daily, Crain's New York Business, and Genuine Article Press, among other publications.
close this window
In this role, Tom is responsible for driving the design and development of inclusive experiences through product innovation and superior customer support. His goal to empower and delight people of all abilities with world-class entertainment, communications, and smart home experiences has brought Comcast to the forefront of the accessibility space.
close this window
Steve Raymond is Vice President of Accessibility for Spectrum's Product & Technology organization. Mr. Raymond joined Charter Communications earlier this year and leads efforts to drive, launch and refine accessibility and universal design in Spectrum's products, features and services that consider the full range of human difference.

A veteran media and telecommunications executive, Steve has a strong background developing and leading cross-functional teams responsible for client service, content distribution and product development.

Steve has held senior leadership roles at Disney and ESPN Media Networks, AT&T Sports Networks, Vubiquity, Inc., and Nielsen.

Steve is one of the founders of Adaptive Spirit, a nonprofit that focuses on education and networking in the telecom industry. Adaptive Spirit's work is credited for helping to save what was the U.S. Disabled Ski Team (now U.S. Paralympic Ski, Snowboard and Nordic Team) from losing their funding and going defunct. He was named Chef De Mission for the 2010 U.S. Winter Paralympic Team and served on the board of the National Sports Center for the Disabled in Winter Park, Colorado for seven years.
close this window
Ilene Albert leads Cox's Residential Broadband Specialty Products and Customer Accessibility at Cox Communications, the largest private telecom company in America, proudly serving six million homes and businesses.

Ilene Albert is a leader within Cox's Residential Product Management team and is responsible for accessibility, digital equity, and specialty broadband products.

Under Ilene's leadership, Cox developed a COE for Accessibility in 2017. She leads a team responsible for designing experiences that are usable for all customers. Ilene's team focuses on driving, launching and refining accessibility and universal design within Cox's products and services. As a result, Cox has standard practices to ensure digital accessibility compliance and a personalized customer experience for users with unique abilities.

Ilene is also responsible for the strategy and operations of Cox's corporate social responsibility program, Connect2Compete and government subsidized programs. Connect2Compete focuses on ensuring children have access to affordable internet and has help over 800,000 individuals since launch in 2012. In addition, Ilene's team has been integral in helping households stay connected to the internet during the pandemic.
close this window
For the past eleven years, Jason Morris has been involved in industries at the forefront of technology. As a marketing manager for Corning Optical Communications, Jason is responsible for marketing strategy that includes being the subject matter expert on Corning products and industry standards.

Jason has a Bachelor of Geography, GIS specialization from the University of North Carolina at Charlotte and has been a member of SCTE since 2014.
close this window
Rich Loveland is the Director of Product Line Management for Vecima's Passive Optical Networking (PON) for fiber-to-the-premise products.

With more than 35 years of experience in the telecommunications industry, Rich has held various marketing, product management, business development and engineering roles at Ciena, Ipitek, Pliant Systems Inc., Nortel Networks, Nokia (Formerly Alcatel-Lucent) and now Vecima Networks Inc.
close this window

Webinar Archive Registration
To register for this webinar, please complete the form below. Take care to provide all required information (indicated in
red
). Press
Register
to complete your registration. If you have already registered for our site or for one of our webinars, you may
login
to register without re-entering your information.