Network as a Service and the Enterprise: The Lightstorm Success Story
Date / Time:
Tuesday, December 7, 2021, 11:00 a.m New York / 4:00 p.m London
Overview:

Lightstorm is India's only carrier-neutral network infrastructure platform, built to accelerate business growth and innovation in the digital world, which is designed to support the ever-growing demand for data and low-latency applications. Its Network-as-a-Service (NaaS) offerings open new opportunities for enterprises by providing a simple, secure, and smart way to enhance their application performance and user experience.
Nokia's Digital Operations software deployed on AWS cloud facilitates business process and operations automation in multi-vendor, multi-technology, and multi-domain networks. This enables Lightstorm to quickly quote, design, deploy and assure connectivity services with guaranteed service level agreements, helping Lightstorm to realize their vision of building a software-defined programmable and automated network.
Key topics include:
Lightstorm's vision and strategy as a cloud-first, greenfield NaaS-player on Indian market, with business objectives and main challenges
Lightstorm's NaaS offerings and main use case examples to deliver value for enterprise customers with speed, agility and efficiency
The benefits Nokia and AWS bring to Lightstorm with Digital Operations software on AWS cloud for service fulfillment and assurance with closed-loop automation
Nokia's broad experiences to deploy Digital Operations software to the customers around the globe
Join the roundtable of experts from Lightstorm, AWS and Nokia and be part of the discussion. You're very welcome to ask question to the live panel.
Speakers:

Jim Hodges, Research Director – Cloud and Security, Heavy Reading | bio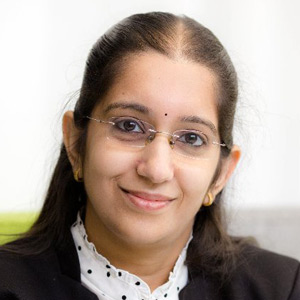 Deepa Ramachandran, Director Product Management, Digital Operations, Nokia | bio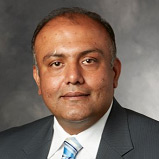 Amir Rao, Director of EC2 Edge Outbound Product Team, Amazon Web Services | bio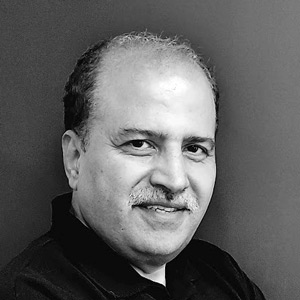 Lalit Chowdhary, Chief Technology Innovation Officer, Lightstorm | bio
Jim leads Heavy Reading's research on the service assurance and security impact of the virtualized cloud on the control plane and application layers, both in the fixed and mobile core and at the enterprise edge. Jim focuses on the security impacts that cloud-based technologies such as 5G introduce from a cyber-threat detection perspective, as well as billing and service assurance transformation implications. Jim joined Heavy Reading from Nortel Networks, where he tracked the VoIP and application server market landscape and was a key contributor to the development of Wireless Intelligent Network (WIN) standards. Additional technical experience was gained with Bell Canada, where he performed IN and SS7 network planning, numbering administration, technical model forecast creation and definition of regulatory-based interconnection models. Jim is based in Ottawa, Canada.
close this window
As the Product Line Manager for Digital Operations Center, Deepa is responsible for steering the strategic portfolio with a focus on 5G network slicing. She is excited to help CSPs unlock the value of their networks and is driven by the purpose to build solutions that address real world usecases which transform life experiences. Deepa loves to explore the great outdoors, has a keen eye to appreciate culture and heritage and takes great interest in learning new languages.
close this window
Amir Rao is GM of solutions portfolio and technology alliances at AWS for the telecommunications vertical. His global team focuses on building Telco solutions on AWS e.g. Digital Transformation, OSS, BSS, 5G, Edge Cloud, NFV, IPTV and Media, SDN, IoT, Private Networks etc. The team is also responsible for strategic customer engagement for Telco solutions, besides driving technology and GTM alliances with key Technology providers as well as Telcos. Amir possesses 20+ yrs of global work experience with tier 1 technology providers such as AWS, Motorola Solutions, Huawei, Nokia, Microsoft. Throughout his career he has been involved in new technology introduction in global markets, such as CDMA in 2005, WIMAX in 2006, LTE in 2012, 5G MEC in 2019, and very recently 5G Network across OSS/BSS/Core/RAN on public cloud. Amir is well versed with the technology landscape of telecom infrastructure and associated business model. He is a Stanford GSB and London Business School alumni, and has worked across APAC, EMEA, and North America regions.
close this window
Lalit co-founded Lightstorm in 2018 after 32 years of rich experience of holding senior management positions at several global technology leaders, including Cisco, Alcatel Lucent (now Nokia) and Hughes Software Systems.

At Lightstorm, Lalit is playing an instrumental role in defining the technology strategy roadmap of the company. His focus areas include strengthening the business and building strong solutions capabilities.

Previously, he was Director of Systems Engineering at Cisco and is credited with driving its technological leadership in several segments across, Government, telecom operators and enterprises customers in India and SAARC countries. Lalit was responsible for delivery of embedded software for the ATM, Ethernet and IP/MPLS Core and Access Switching WAN Products for Lucent Technology. He also spearheaded the rollout of wireless networks in Russia, Indonesia and India for Hughes Software Systems and helped develop switching and fibre optics products in his previous roles.

He holds a B Tech degree in Electrical Engineering from IIT Madras. Lalit is widely recognized as a mentor and is always on the lookout for innovation and simplicity in technology solutions.

When he is not working, Lalit enjoys travel, music, and movies.
close this window
Jean Macher is Business Development Director of SaaS Solutions for Harmonic where he drives the marketing effort for next-generation video solutions in the Americas. Macher joined Harmonic as part of the acquisition of Thomson Video Networks, bringing with him more than 20 years of experience in MPEG-related solutions and digital television implementation. Macher holds a Master of Science in Electrical Engineering from the Institut Supérieur d'Électronique in Paris.
close this window
Over 15 years of experience in the telecoms industry spanning portfolio strategy, marketing, product management and business development roles.
Currently Emerging Technology Director at Colt, responsible for portfolio strategy, marketing and sales enablement of digital transformation solutions for both service providers and city authorities.
In charge of bringing into the market end to end cross partners propositions that enable the delivery and monetization of Telco cloud solution, as well as the realization of the digital agenda of city authorities.
Broad and in depth technology expertise spanning SDN/NFV, NFVI, wireless technologies, AI and IoT/smart city platform recognized by the company through a series of "Best Achievements" awards for contributing in technology innovation/IPRs.
close this window

Webinar Archive Registration
To register for this webinar, please complete the form below. Take care to provide all required information (indicated in
red
). Press
Register
to complete your registration. If you have already registered for our site or for one of our webinars, you may
login
to register without re-entering your information.