Open RAN 2021 Operator Survey: Results & Analysis
Date / Time:
Thursday, October 7, 2021, 10:00 am New York / 3:00 pm London
Overview:




Demand for Radio Access Network (RAN) equipment is increasing rapidly as operators extend coverage, modernize legacy LTE and scale 5G deployments. At the same time, the industry – hardware suppliers, system vendors, software developers, integrators and operators themselves – are developing new open RAN architectures that will enable operators to better meet customer needs across a wide range of deployment scenarios.
This webinar presents the key data points and analysis from the latest Heavy Reading Open RAN Operator Survey conducted in August 2021. Among the topics to be discussed include:
Expected timelines for "at scale" open RAN deployment
Preferred deployment scenarios and spectrum choices
Performance expectations and technical maturity of open RAN systems
Changes in sentiment from our 2020 and 2018 surveys
Open RAN for private networks
Speakers: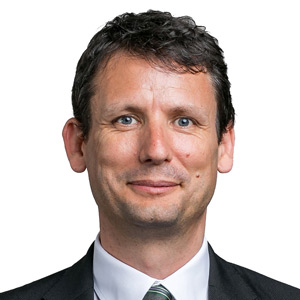 Gabriel Brown, Principal Analyst – Mobile Networks and 5G, Heavy Reading | bio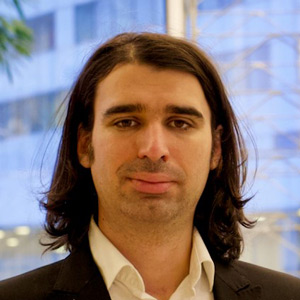 Dr. Matteo Fiorani, Strategic Product Manager for Cloud RAN, Ericsson | bio

Rajat Prakash, Principal Engineer, Wireless R&D, Qualcomm Technologies, Inc. | bio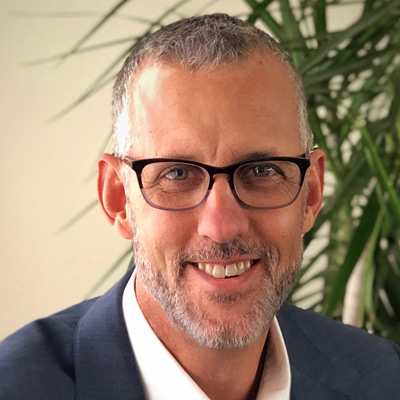 Bob Everson, Global Director, Mobility and 5G - Global Service Provider, Cisco | bio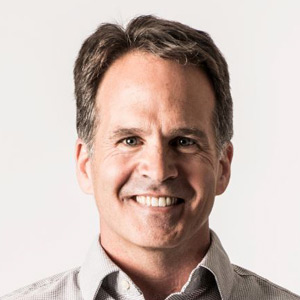 Tony Montalvo, Vice President, ADI Fellow | bio
Gabriel leads mobile network research for Heavy Reading. He covers system architecture including RAN, core, and service-layer platforms. Key research topics include 5G, LTE Advanced, software-based mobile core, and the application of cloud technologies to mobile networking. Gabriel has more than 15 years' experience as a mobile network analyst. Prior to joining Heavy Reading, he was Chief Analyst for Light Reading's Insider research service; before that, he was editor of IP Wireline and Wireless Week at London's Euromoney Institutional Investor.
close this window
Dr. Matteo Fiorani is a Strategic Product Manager for Cloud RAN at Ericsson. In his role, Matteo focuses on Cloud RAN technologies and he is responsible for steering Ericsson product strategy in O-RAN. Before working on Cloud RAN, Matteo was a Strategic Product Manager for 5G focusing on bringing 5G software features into Ericsson products. Matteo has also been Chair of O-RAN WG5 at the O-RAN Alliance and worked for two years as a standardization delegate in 3GPP RAN3. Matteo holds a PhD in Information and Communications Technology from the University of Modena in Italy, and a Postdoc from the KTH Royal Institute of Technology in Sweden. Matteo was also a visiting researcher at Columbia University and University of California Davis in the USA.
close this window
Rajat Prakash is with the Wireless R&D group at Qualcomm. His current work focuses on 5G-enabled virtualized RAN and industrial IoT technologies. He has previously worked on small cells, self-organizing networks, neutral host, VoLTE and VoWiFi technologies and participated in 3GPP, O-RAN Alliance, CBRS Alliance, Multefire Alliance, Small Cell Forum, 5G ACIA, IEEE and 3GPP2 standards. Rajat obtained his PhD from the University of Illinois at Urbana-Champaign, MS from Cornell University and B.Tech from the Indian Institute of Technology, Kanpur, all in Electrical Engineering.
close this window
Bob Everson is Senior Director of 5G Architecture for Cisco Systems; responsible for designing, defining and developing industry leading 5G solutions.

In addition, Everson is the lead for the Open vRAN ecosystem. This initiative was formed to accelerate innovation in and around the radio access network, and to accelerate the adoption of open, virtualized solutions.

Throughout his 25+ year career in technology, he has remained keenly focused on finding the intersection between innovative technologies and business drivers.
close this window
Tony Montalvo joined Analog Devices in Raleigh, NC in 2000. He's been the Vice President of Technology for Automotive, Communications and Aerospace since 2020. Before that he was Director of Technology for the Communications Business Unit since 2017 and a Fellow since 2012. Before joining Analog Devices, Tony led the RF IC group at Ericsson, Inc., and was involved with the design of Flash memories at Advanced Micro Devices. He received a B.S. in Physics from Loyola University, New Orleans in 1985, an M.S.E.E. from Columbia University in 1987 and a Ph.D. from North Carolina State University in 1995 where he is also an Adjunct Professor.
close this window
Lloyd Mphahlele, is currently GM, Transport in MTN Group Technology responsible for Transport Strategy across 21 markets in Africa and the Middle East. Lloyd has extensive experience in telecoms spanning over 23 years in both fixed and mobile networks.
close this window
Rafael joined Telefonica I+D in 1998 where he was involved in Radio Access, including network dimensioning and planning. During 2009-2011, he was Head of Photonic Networks and Fixed Access Groups, where he led innovation related to the development of optical networks. In 2011, he joined the Global Network Virtualization team, where he led first data plane virtualization initiatives in Telefonica. Currently, Rafael is leading technical Transport & IP team exploration activities in Telefonica CTIO unit including OpenFUSION initiative, which aims to create an ecosystem based on open, disaggregated and interoperable network elements, architectures, and interfaces.
close this window

Webinar Archive Registration
To register for this webinar, please complete the form below. Take care to provide all required information (indicated in
red
). Press
Register
to complete your registration. If you have already registered for our site or for one of our webinars, you may
login
to register without re-entering your information.