5G Transport Evolution: Making Advanced Services a Reality
Date / Time:
Tuesday, January 25, 2022, 11:00 am New York / 4:00 pm London
Overview:




Heavy Reading survey data shows that operator deployment drivers for 5G networks are shifting as the focus moves beyond only faster speeds (primarily for consumer markets) to new markets and new services (heavily targeting enterprises). This is where the advanced 5G functions, defined in URLLC and mMTC use cases, come in to play. The coming shift beyond higher data rates to advanced 5G services has big implications for the supporting transport networks, including fronthaul, midhaul and backhaul – collectively called "xhaul."
In this special webinar, Heavy Reading will be joined by leading experts from Ericsson, Fujitsu, Infinera, and Nokia to unveil key findings from Heavy Reading's 2021 global 5G Transport operator survey exploring transport network considerations and requirements to meet the challenges of the next phase of 5G services.
Topics addressed will include:
Operator plans for centralized RANs and cloud RANs
Addressing challenges for network-based timing and synchronization
Approaches to handling legacy CPRI in hybrid 4G/5G networks
White box routers for xhaul: DCSG and other options
Impacts of edge compute on transport networks, and vice versa
Speakers: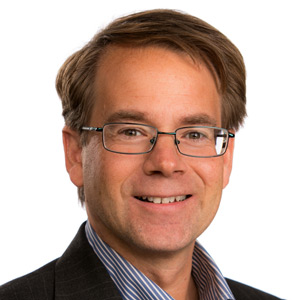 Sterling Perrin, Senior Principal Analyst – Optical Networks & Transport, Heavy Reading | bio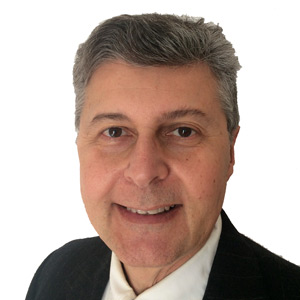 Hector Menendez, Senior Product Marketing Manager, Nokia | bio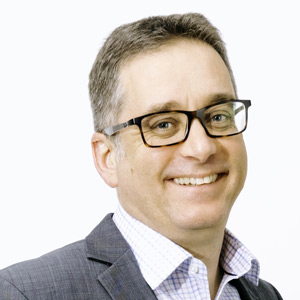 Jon Baldry, Director Metro Marketing, Infinera | bio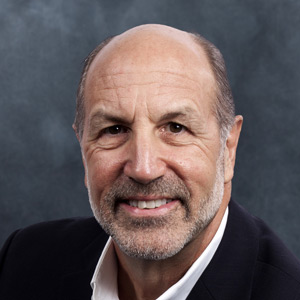 Joe Mocerino, Principal Solutions Architect, Packet Optical Networking, Fujitsu | bio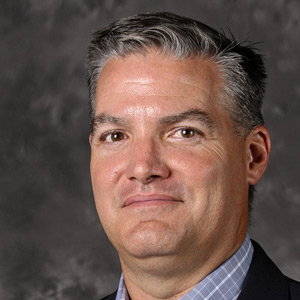 Andre Devillier, Business Development Director, 5G Transport Solutions, Ericsson | bio
Sterling has more than 20 years' experience in telecommunications as an industry analyst and journalist. His coverage area at Heavy Reading is optical networking, including packet-optical transport and 5G transport. He also authors Heavy Reading's Metro Optical Networking Market Tracker and Core Optical Transport Market Tracker. Sterling joined Heavy Reading after five years at IDC, where he served as lead optical networks analyst, responsible for the firm's optical networking subscription research and custom consulting activities. Prior to IDC, Sterling worked for Standard & Poor's, where he delivered global industry analysis on a range of IT segments. He is a former journalist and editor at Telecommunications Magazine. In addition to chairing and moderating many Light Reading events, Sterling is a NGON & DCI World Advisory Board member and past member of OFC's N5 Market Watch Committee. Sterling is a highly sought-after source among the business and trade press.
close this window
Hector is focused on marketing IP and optical products and service provider solutions for mobile transport in support of the Nokia IP Anyhaul and Optical Anyhaul solutions. Hector has over 30 years of telecommunications experience and has held a variety of positions including project analyst, events management, market development, and solutions/product marketing. He is author of several technical articles and papers covering topics including transport slicing, Time-Sensitive Networking (TSN), 5G network synchronization and is a frequent speaker at events.
close this window
As Infinera's Metro Marketing Director, Jon has responsibility for strategic and technical marketing for the company's metro access and aggregation portfolio in applications such as 5G in mobile networks and DAA in cable networks.

Jon has spent over 25 years working in the telecoms industry and joined Infinera through the acquisition of Transmode in 2015, having joined Transmode in 2004. Prior to Transmode/Infinera Jon worked for Lucent Technologies and Sycamore Networks in a variety of engineering, sales and marketing roles. Jon is a Chartered Engineer and holds a Bachelor of Engineering Degree in Electrical Engineering and Electronics from the University of Manchester Institute of Science and Technology (UMIST).
close this window
Joe Mocerino is a principal solutions architect at Fujitsu. Joe oversees solutions strategy and technical marketing for the Fujitsu 1FINITY, Smart xHaul and Smart Optics portfolios. He has written numerous whitepapers and served in speaking roles for telco and MSO forums, currently focusing on Mobile xHaul Optimization and service delivery. Joe has a thirty year track record in product line management, marketing, business development, sales, engineering and manufacturing. Joe's technology expertise includes Packet Optical Networking, CPRI/eCPRI Optical Fronthaul and Network Slicing. Joe holds a Bachelor of Science degree in Electrical Engineering from Fairleigh Dickinson University in Teaneck, NJ.
close this window
Andre Devillier is a Business Development Director for 5G Transport Solutions at Ericsson, based in Plano, Texas. In this role, Andre works with Ericsson's many customers and partners on solutions for the evolving needs of their transport networks supporting their rapidly changing wireless infrastructure. Andre has been part of the telecommunications industry for 30 years, much of which has been with Ericsson in support of wireless and transport products and services. In his time at Ericsson, Andre has been responsible for sales and business development during the introduction of Ericsson's microwave and IP portfolios in North America. Prior to Ericsson, Andre spent several years in developing and testing advanced intelligent network capabilities with Bellcore in Red Bank, New Jersey and U S WEST Advanced Technologies in Boulder, Colorado. He holds a Masters of Information Networking from Carnegie Mellon University in Pittsburgh, Pennsylvania and a Bachelor's of Science in Electrical and Computer Engineering from University of Louisiana, Lafayette.
close this window
Rich Loveland is the Director of Product Line Management for Vecima's Passive Optical Networking (PON) for fiber-to-the-premise products.

With more than 35 years of experience in the telecommunications industry, Rich has held various marketing, product management, business development and engineering roles at Ciena, Ipitek, Pliant Systems Inc., Nortel Networks, Nokia (Formerly Alcatel-Lucent) and now Vecima Networks Inc.
close this window

Webinar Archive Registration
To register for this webinar, please complete the form below. Take care to provide all required information (indicated in
red
). Press
Register
to complete your registration. If you have already registered for our site or for one of our webinars, you may
login
to register without re-entering your information.