Getting Personal: How Regional & Local Service Providers Can Succeed in Video by Enhancing the Viewing Experience
Date / Time:
Wednesday, November 17, 2021, 11:00 a.m. New York / 4:00 p.m. London
Overview:

Today's hotly contested pay-TV market is getting increasingly aggressive. Multiple OTT services are competing to capture market share as the transition from traditional pay-TV services to Internet-based service keeps accelerating. But these market dynamics are also creating an environment where regional US pay-TV operators could enjoy a clear advantage.
Learn how providing exactly what customers want - a mix of national and international content, local and hyper-local channels – can enable service providers, from different market segments, to engage with their subscribers and deliver additional value at a level that just wasn't possible until now. In this panel, leaders from 1Tennessee and IPVconnect will share how they are bringing more value to their local markets and how a new streaming service approach is helping them attract, delight, and retain subscribers.
Key webinar topics will include:
How time-to-market can make a big difference in providing customers with the very latest features and capabilities
What audiences are seeking in their content bundles and how to secure content rights without prohibitive costs
How the adoption of a streaming solution, with all the benefits of a Tier-1 offering, can drive business transformation and ultimately deliver what subscribers are craving
Speakers:

Alan Breznick, Cable/Video Practice Leader, Light Reading | bio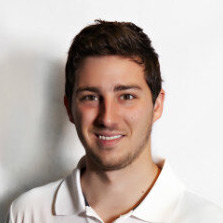 John Warmath, President, 1Tennessee | bio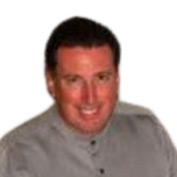 Michael McLaughlin,CTO, IPVconnect | bio
Alan Breznick has tracked the media, telecommunications, broadband, and consumer electronics industries for more than 20 years. Before switching over to Heavy Reading in 2007, he was the original editor of Light Reading Cable Website and founding author of Heavy Reading's Cable Industry Insider. At Heavy Reading, he primarily focuses on cable/MSO services, technologies, and networks, as well as IPTV infrastructure. Alan was formerly a broadband analyst for Kinetic Strategies and a contributing analyst for One Touch Intelligence. He previously reported for Communications Daily, Cable World, Multichannel News, Broadband Daily, Crain's New York Business, and Genuine Article Press, among other publications.
close this window
John Warmath is the third-generation President of Infostructure, Inc. (1Tennessee Broadband). Since taking over in 2015, John has overseen the company's launch of Gigabit services via both DOCSIS and FTTx as well as the roll out of IPTV services including the Jackson Energy Authority and NAGRA solution. As a millennial, he understands the ever growing number of connected devices that each individual possesses and how that translates into the need for flexible, software-based services. A native of Humboldt, TN, John splits time between West Tennessee, where the system is located, Nashville, where he lives, and the Rocky Mountains, where he grew up.
close this window
Dustin Twyman entered the industry at age 16 as a dial-up help desk representative. He worked his way up the company chain as an installer and cable technician, ultimately becoming General Manager and CTO of Infostructure (1Tennessee) in 2010. Dustin is responsible for all things 'technical' at the company including headend management. He has worked closely with JEA, Harmonic, and NAGRA to launch the 1TV app. Dustin is a Humboldt, TN native, former US Marine Sergeant, and father of three kids who take up his remaining time.
close this window
Rohit Mehra is responsible for driving NAGRA sales and business development across Latin, Central and North America.
With more than 20 years in the Broadband and pay-TV business in areas ranging from Technology, Operations Support, Pre- Sales and Strategic Sales, Rohit joined NAGRA from Conax in 2017.
Rohit has been key in driving NAGRA sales helping to forge key partnerships, increase brand recognition and bringing and establishing NAGRA and solutions onto the North American Cable market, including the launch of the company's first US Streaming Solution.
close this window
Michael McLaughlin is Chief Technology Officer at IPVconnect, a Florida-based, premiere Television, internet, and VOIP provider serving HOA Communities, Apartment Complexes, Condo Developments, Assisted Living Homes, Hotels, Motels, and more, for over 25 years.
close this window
Tom Williams is Chief Technology Officer with Schurz Broadband Group. Tom began his career in the cable industry as an R&D engineer at Scientific-Atlanta developing and deploying the first digital set-top boxes. He moved into consulting with KPMG and later joined Comcast as the Regional Director of Engineering where he was first to deploy new technologies for the company including the VOD, HD-DVR, CHSI, HDTV and more. In 2006 Tom joined ARRIS as Vice President of Marketing and Business Development, where he won 2 AMY awards and implemented a company-wide brand transformation and management strategy. Tom returned to consulting, as a Managing Partner with Brightset Consulting specializing in global marketing and communications strategies for technology companies. He joined the Schurz Communications leadership team in 2016 where he drives technology strategy for the company.

Tom is a long-standing member of SCTE, CTAM, NCTC and WICT. He enjoys mentoring young people interested in technology and advanced video related careers. He has served as a Board member on the Baltimore County Technology Council and the Technology Board for the University of Maryland driving technology solutions to serve students and faculty of the college. Tom was inducted into the prestigious Cable TV Pioneers in 2019.

An active participant in his hometown of Atlanta, he enjoys coaching youth sports teams, serving on community technology boards and supporting local and military-owned business growth. Tom is a member of the American Legion and a United States Marine Corps veteran. He is a member of the Marine Corps Memorial Association that educates and connects others on the history of the Corps and the sacrifices of those who serve.
close this window

Webinar Archive Registration
To register for this webinar, please complete the form below. Take care to provide all required information (indicated in
red
). Press
Register
to complete your registration. If you have already registered for our site or for one of our webinars, you may
login
to register without re-entering your information.