Bridging the CDN Capacity Gap With Near 400Gbit/s Video Delivery
Date / Time:
Wednesday, September 22, 2021, 11:00 a.m New York / 4:00 p.m London
Overview:

Video-on-demand (VOD) services, both established streaming leaders and niche providers, are driving extraordinary growth in video content consumption, increasingly at HD and UHD quality. As well as these VOD trends, an estimated nearly 4 billion hours of live streaming video were watched throughout 2020.
New types of streaming, higher-resolution content and larger audiences put pressure on video CDNs. The challenge for streaming services is balancing costs while delivering more content to more users: building CDNs with greater input/output and compute performance.
In this webinar, Varnish Software and Intel will share their insights from joint work to establish new, realistic video CDN throughput benchmarks using off-the-shelf products.
Key topics include:
Hardware considerations for video CDN environments
The importance of NUMA-awareness
Making 400 Gbit/s an achievable benchmark
Delivering video to 100,000 viewers per edge cache
Speakers:

Jennifer Clark, Principal Analyst – Cloud Infrastructure & Edge Computing, Heavy Reading | bio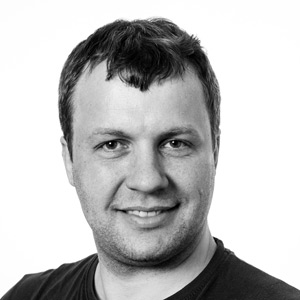 Pål Hermunn Johansen, Director of Core Development, Varnish Software | bio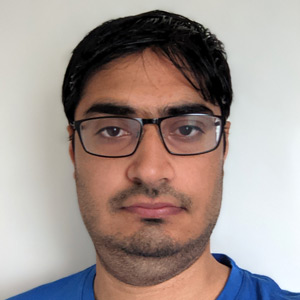 Asad Sajjad Ahmed, Software Engineer, Varnish Software | bio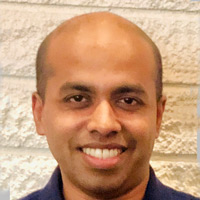 Tushar Gohad, Principal Engineer - Software Architect, Intel | bio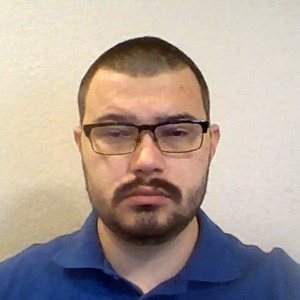 Nash Kleppan, Solutions Engineer, Intel | bio
Jennifer Pigg Clark is Principal Analyst with Heavy Reading covering Cloud Infrastructure and Edge Computing. Clark provides actionable insight into service provider evolution, examining the challenges and opportunities facing network operators as they move towards 5G and IoT with an increasingly virtualized and cloud native infrastructure. Clark examines the solutions and technology reshaping the telco data center, technologies such as Edge Computing, Open Source, OpenStack, container networking, Network Orchestration, Software Defined Networks (SDN), Network Functions Virtualization (NFV), and SD-WAN. Clark started her industry research career with the Yankee Group, which was acquired by 451 Research in 2013. She held the role of Sr. Vice President at Yankee Group. Prior to joining Yankee Group, Clark was Manager of Network Planning and Strategy for Wang Laboratories' corporate data network. She began her career at Wang with responsibility for the domestic and international roll-out of Wang's packet network, connecting more than 250 locations in 14 countries. Before joining Wang, she was a member of the IT research and development division of Commercial Union Insurance Companies. Clark is a highly regarded speaker at industry seminars and conferences and is frequently cited by the commercial and trade press. She has been a guest lecturer at the MIT Sloan School of Management and is a member of the IEEE. She holds a B.A. degree from Mount Holyoke College.
close this window
Nash is a Solutions Engineer at Intel. His most recent work is focused on CDN platform and software performance analysis and optimization.
close this window
Madeleine Noland is the President of the Advanced Television Systems Committee Inc. Widely respected for her consensus-building leadership style, she chaired the ATSC technology group that oversees the ATSC 3.0 next-generation broadcast standard before being named ATSC President in May 2019. Previously, she chaired various ATSC 3.0-related specialist groups, ad hoc groups and implementation teams since 2012.

A 15-year industry veteran, Noland held key technology management and standards roles at Backchannelmedia Inc., Telvue Corp. and LG Electronics. She received TV NewsCheck's "2019 Futurist" Women in Technology Award and was named one of 2018's "Powerful Women in Consumer Technology" by Dealerscope magazine. In 2016, she received the ATSC's highest technical honor, the Bernard J. Lechner Outstanding Contributor Award. She graduated cum laude from the University of Massachusetts .
close this window
Ralph Brown founded Brown Wolf Consulting LLC after retiring from CableLabs® where he was CTO and responsible for leading CableLabs' Research and Development staff in delivering innovative technology to the cable industry. In this role, he led research and development in a broad range of areas, including: Hybrid Fiber-Coax, Optical, and Wireless Network Technologies, as well as Open Source Software, Security, and Technology Policy. In this capacity, he was responsible for leading opportunities for convergence across all of CableLabs programs. During this period he also served on the Board of Directors for SCTE/ISBE, the Digital Living Network Alliance (DLNA), the Open Connectivity Foundation (OCF), and Kyrio®.

Prior to CableLabs, Mr. Brown worked for [email protected] as Chief Architect, Set-top Systems where he worked on broadband applications for set-top terminals and entertainment devices. Before joining [email protected], he worked for Time Warner Cable as Chief Software Architect in their Advanced Engineering Department where he worked on the Orlando Full Service Network and was a key contributor the Time Warner Cable Pegasus Program.

Mr. Brown earned a master's degree in Electrical Engineering from Massachusetts Institute of Technology. His Master's thesis was in the field of Speech Recognition. He received his bachelor's degree in Electrical Engineering, Summa Cum Laude, from North Carolina State University.
close this window