Fixed Wireless Finally Fixed: Broadband Service Providers Report on Tarana's Game-Changing Impact
Date / Time:
Wednesday, October 6, 2021, 12:00 p.m. New York / 5:00 p.m. London
Overview:

Fast Internet service is ever-more essential, but getting it to homes at mass scale is hard. Tarana's completely novel approach to fixed wireless access is making it easy. Come hear how several early-adopter service providers – including MTN, British Telecom and Wisper Internet – are leveraging the incredible performance of Tarana's G1 system to transform their businesses and delight their subscribers.
Our customers will discuss:
Strategic challenges they faced in attempting to close the digital divide for the many unserved and underserved households in their markets, keep pace with competition, and grow their businesses
The reasons they've found prior fixed wireless access solutions, based on technology repurposed from mobile and indoor applications, to be generally ineffective at addressing these challenges in mainstream markets
How G1 has changed their experiences with fixed wireless access (including real-world performance stats from live subscriber connections)
The new strategic directions G1 is enabling for their businesses
Thoughts on implications for the industry overall
Attendees will leave this session with a solid understanding of why operators like these will be able to make substantially more progress in closing the divide in the coming handful of years – changing countless lives for the better all over the world, and running more successful businesses in the process.
Speakers: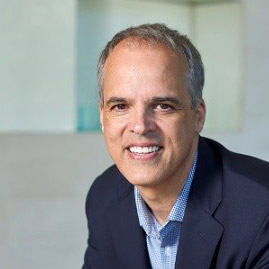 Basil Alwan, CEO and Chairman, Tarana | bio

Calvin Collett, Managing Director, Supersonic (MTN's innovation subsidiary) | bio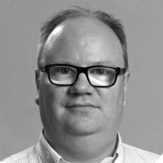 Neil McRae, Chief Network Architect, British Telecom | bio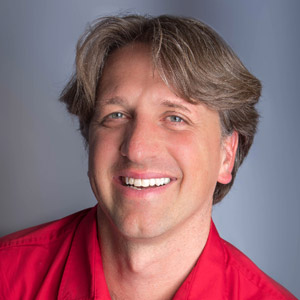 Nathan Stooke, CEO, Wisper Internet | bio
Basil joined Tarana in early 2021 to lead the company through its quickly-expanding broad commercialization and growth phase. He was formerly the President of IP/Optical Networks at Nokia, with revenues over $5 billion across IP, transport, and cloud/data center markets. Basil joined Nokia (previously Alcatel-Lucent) through the acquisition of privately held TiMetra Networks where he was founder, President and CEO. TiMetra was Silicon Valley start-up that pioneered multiservice IP routing. Basil and the rest of the TiMetra team then grew Nokia's IP routing business from entry to 1,400 customers in 120+ countries.

Basil is a recognized industry leader and enjoys working with entrepreneurs and sharing his views on the future of networking markets and technology. He started his career with Advanced Micro Devices after graduating with his Bachelor's degree in Computer Engineering from the University of Illinois at Champaign-Urbana in 1984.
close this window
Calvin has played a fundamental role in software and systems support across the South African IT sector for more than 20 years. In 2005 he established iConnect, which focused on last mile voice connectivity solutions and eventually progressed to the emerging VoIP market. Experiencing exponential growth, iConnect quickly grew to an entire network and received significant interest from telco giant MTN. Calvin was then brought on to captain their fiber-to-the-home business (then Smart Village) with renewed direction and a new name: Supersonic. Now an MTN subsidiary, Supersonic is one of South Africa's leading internet service providers, a position they are working to expand quickly with G1, first in their home market as well as across the full breadth of MTN operations in Africa over time.
close this window
Neil has been a leading innovator in the internet and telecommunications industries since the early nineties, using open software to create one of the first service providers in the UK and building several global telecommunications and internet networks. He ran Network Engineering at COLT for ten years (where he also contributed to their data center build) and Cable and Wireless for four years.

Now Neil leads British Telecom's global network strategy, extending their leading positions in fiber networks, ethernet services, broadband, and TV. With Tarana's help, he and the BT team will accelerate their efforts to close the UK's persistent digital divide.
close this window
Nathan founded Wisper Internet in 2003 after convincing his wife to max out their credit cards and deploy wireless broadband to businesses in their rural Illinois community. That worked out well. Under Nathan's leadership, Wisper now serves over 22,000 subscribers in 6 states, is working to cover new territory funded by over $200M in CAF II subsidies, and is actively exploring new directions for further expansion into mainstream markets. Nathan was an early adopter of G1 and continues to work closely with Tarana engineers to improve Wisper's reach and service speeds for customers as their strategic footprint grows. He is also a board member of the WISPA organization, where he represents the interests of the evolving WISP ecosystem.
close this window
Jean Macher is Business Development Director of SaaS Solutions for Harmonic where he drives the marketing effort for next-generation video solutions in the Americas. Macher joined Harmonic as part of the acquisition of Thomson Video Networks, bringing with him more than 20 years of experience in MPEG-related solutions and digital television implementation. Macher holds a Master of Science in Electrical Engineering from the Institut Supérieur d'Électronique in Paris.
close this window
Over 15 years of experience in the telecoms industry spanning portfolio strategy, marketing, product management and business development roles.
Currently Emerging Technology Director at Colt, responsible for portfolio strategy, marketing and sales enablement of digital transformation solutions for both service providers and city authorities.
In charge of bringing into the market end to end cross partners propositions that enable the delivery and monetization of Telco cloud solution, as well as the realization of the digital agenda of city authorities.
Broad and in depth technology expertise spanning SDN/NFV, NFVI, wireless technologies, AI and IoT/smart city platform recognized by the company through a series of "Best Achievements" awards for contributing in technology innovation/IPRs.
close this window

Webinar Archive Registration
To register for this webinar, please complete the form below. Take care to provide all required information (indicated in
red
). Press
Register
to complete your registration. If you have already registered for our site or for one of our webinars, you may
login
to register without re-entering your information.