Maximise Benefits From Disruptive mmWave Technology for FWA Services
Date / Time:
Thursday, October 7, 2021, 11:00 a.m New York / 4:00 p.m London
Overview:

In the era of the COVID-19 pandemic, the demand for high quality broadband access service is increasing at a rate higher than was ever anticipated. The network infrastructure has been enhanced to cope and fiber is used extensively. However, fiber cannot reach everywhere. Moreover, the copper network cannot deliver the high capacity services required today and gradually it is being decommissioned.
Recent technology advances set FWA as a very attractive solution that bypasses the economic barriers associated with fiber deployment, especially in rural, semi-rural and underserved areas. Fiber-like services offering gigabit speeds can be delivered by exploiting the ample spectrum resources of the mmWave band with very high spectrum efficiency in conjunction with MU-MIMO and beamforming techniques.
Furthermore, FWA Aggregation hubs can be backhauled employing E-band solutions, particularly at locations where fiber is not available or expected to be deployed. In this way, an ecosystem of wireless technologies can be developed to efficiently address the demand for ultra-broadband services in underserved areas.
In this webinar we focus on purpose-built mmWave FWA solutions at the 24GHz, 26GHz, 28GHz and 31GHz bands and compare the benefits against 5G FWA.
Key topics include :
Long-range FWA covering wide areas with ultra-broadband service from a single basestation
Ease and simplicity of large-scale FWA deployments with quick return of investment
Coexistence of FWA technologies and 5G in mmWave bands
Efficient X-Haul services with advanced E-band technology
Speakers:

Simon Stanley, Analyst at Large, Heavy Reading | bio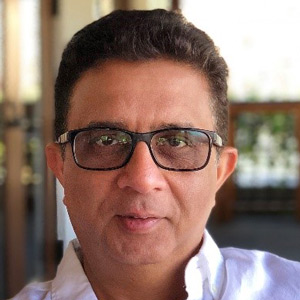 Dharminder Chanana, CEO North America, Conklin-Intracom (an Intracom Telecom Group Company) | bio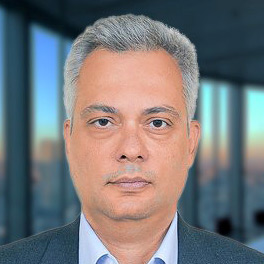 Charalabos (Babis) Papanastasiou, Product Line Manager of Point-to-Multipoint Wireless Solutions, Intracom Telecom | bio
Simon is Founder and Principal Consultant at Earlswood Marketing Ltd., an independent market analyst and consulting company based in the U.K.

Simon's research covers a variety of communications-related subjects, including next-generation core networks, radio access, and 5G, 100G/400/800G technology, IoT, Open Compute, smart NICs, uCPE, multicore processors and switching. In addition, to leading survey-based research projects addressing these areas, he has also hosted many Light Reading webinars and events covering next-generation networking technology. Simon has over 18 years market analyst experience and holds a Bachelor's in Electronic and Electrical Engineering from Brunel University, London.
close this window
Dharminder Chanana has been the CEO of Intracom Telecom's subsidiary in the USA, since 2018, and leads their North America business. Dharminder holds an Engineering degree from the Thapar Institute of Engineering and Technology, India, and an MBA in International Business and Strategic Financial Management from the University of Strathclyde, UK. For more than 20 years, Dharminder has served in executive positions in the USA and India. As of 2000, he has worked at Aviat Network and undertook executive positions at the level of Vice President, focusing on the establishment and expansion of the organization's 4G Business Unit, the Corporate Development and Strategy growth as well as the strategic direction in terms of Portfolio Management. At his last role he led the redirection of the organization's Sales & Operations Planning function.
close this window
Babis Papanastasiou is a certified Telecom Engineer for more than 30 years. Babis holds a 5-year Electrical Engineering degree from the NTUA in Greece and received a Ph.D. in Digital Signal Processing from the University of Manchester. Prior to working in the telecom industry, Babis held a Research Fellow position as member of staff of the University of Manchester. Babis joined Intracom Telecom in 2000 as Product Manager of broadband systems. Over the last 16 years he has held leadership roles in Product Management and Presales being responsible for product strategy and planning as well as total solution preparation interacting with the end customer. Babis has extensive experience in Broadband wired and wireless technologies, Fixed Wireless Access, mmWave systems, Signal Processing and service delivery optimizations.
close this window
Tom is the Head of Interconnection Strategy at Cloudflare, based in San Francisco, California. Tom's role is looking after Cloudflare's global Network and connections to other networks globally, expanding to help make the Internet better throughout the world. Tom has spent the last 15 years working with Internet, beginning in Australia, but also Hong Kong and Asia and further throughout the world.
close this window
Over 15 years of experience in the telecoms industry spanning portfolio strategy, marketing, product management and business development roles.
Currently Emerging Technology Director at Colt, responsible for portfolio strategy, marketing and sales enablement of digital transformation solutions for both service providers and city authorities.
In charge of bringing into the market end to end cross partners propositions that enable the delivery and monetization of Telco cloud solution, as well as the realization of the digital agenda of city authorities.
Broad and in depth technology expertise spanning SDN/NFV, NFVI, wireless technologies, AI and IoT/smart city platform recognized by the company through a series of "Best Achievements" awards for contributing in technology innovation/IPRs.
close this window

Webinar Archive Registration
To register for this webinar, please complete the form below. Take care to provide all required information (indicated in
red
). Press
Register
to complete your registration. If you have already registered for our site or for one of our webinars, you may
login
to register without re-entering your information.