Coherent Optics at 400G, 800G and Beyond
Date / Time:
Wednesday, October 27, 2021, 11:00 a.m. New York / 4:00 p.m. London
Overview:



Optical networking is hitting an inflection point as coherent innovation splits on two different, but equally important, axes. On one axis, embedded optics drives capacity toward 1 Tbit/s per wavelength as the laws of physics brush up against maximum channel capacity as defined by the Shannon limit. On the other axis, compact pluggable optics are converging at 400Gbit/s transmission, the data rate that is set to play a dominant role in optical networks over the next decade.
In this special webinar, Heavy Reading will be joined by leading experts from Cisco, Infinera and Juniper to unveil key findings from Heavy Reading's 2021 global coherent optics operator survey and plot a roadmap for both high-performance embedded optics at 800 Gbit/s and 400G pluggable optics.
Topics addressed will include:
Operator plans on converging 400Gbit/s coherent pluggable optics onto routers
Biggest benefits and challenges of higher-performance 400G ZR+ coherent optics
How different pluggable optics form factors impact network architectures and deployment decisions
How to implement the new coherent innovations in a brownfield world
Potential benefits and use cases for upcoming coherent point-to-multipoint optics
Operator requirements and timelines for embedded 800Gbit/s coherent optics
What happens after 800G?
Speakers:

Sterling Perrin, Senior Principal Analyst – Optical Networks & Transport, Heavy Reading | bio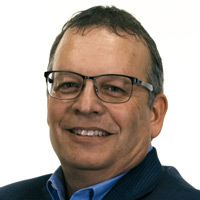 Tim Doiron, Senior Director, Solution Marketing, Infinera | bio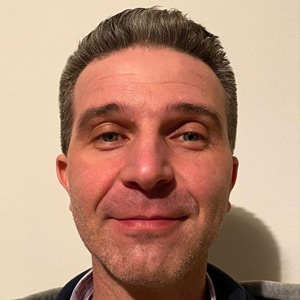 Lorenzo Ghioni, Sr. Director Product Management Optical Systems, Cisco | bio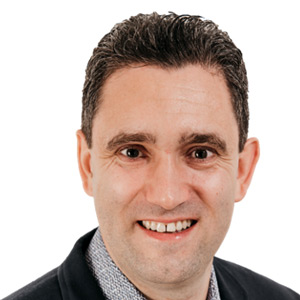 Dirk van den Borne, Director System Engineering, Juniper Networks | bio
Sterling has more than 20 years' experience in telecommunications as an industry analyst and journalist. His coverage area at Heavy Reading is optical networking, including packet-optical transport and 5G transport. He also authors Heavy Reading's Metro Optical Networking Market Tracker and Core Optical Transport Market Tracker. Sterling joined Heavy Reading after five years at IDC, where he served as lead optical networks analyst, responsible for the firm's optical networking subscription research and custom consulting activities. Prior to IDC, Sterling worked for Standard & Poor's, where he delivered global industry analysis on a range of IT segments. He is a former journalist and editor at Telecommunications Magazine. In addition to chairing and moderating many Light Reading events, Sterling is a NGON & DCI World Advisory Board member and past member of OFC's N5 Market Watch Committee. Sterling is a highly sought-after source among the business and trade press.
close this window
Tim Doiron is Sr. Director, Solution Marketing at Infinera, where he focuses on innovative networking solutions that include coherent optical transmission, IP/MPLS routing, next-generation mobile transport, and broadband evolution with distributed access architecture (DAA) and edge computing. In this role, Tim leads the global marketing team responsible for go-to-market strategies and communications programs for Infinera's Infinite Edge, Infinite Core and Intelligent Software Automation solutions. Built upon open, disaggregated, and programmable network innovation, these solutions enable network operators to enhance network capacity, visibility, intelligence, and automation to simplify operations and speed service velocity.

Tim brings more than 25 years of networking and telecommunications experience across business and technical organizations, including roles in marketing, product management, and engineering. Tim was most recently a Principal Analyst and Consultant at ACG Research, leading the firm's Intelligent Networking practice. His work focused primarily in the areas of packet-optical networking, data center interconnect, broadband access, multi-layer software-defined networking, network orchestration, and mobile anyhaul. Tim has also served in executive and managerial roles at vendor and service provider companies, including Coriant, Tellabs, ARRIS, Cadant, Ericsson, and AT&T Mobility.

Tim is a frequent speaker at industry conferences and has authored numerous articles. He holds an MBA from Webster University, an M.S. in electrical engineering from Virginia Polytechnic Institute and State University, and a B.S. in electrical engineering from Southern Illinois University. He also holds eight patents and is a member of IEEE and the Optical Society (OSA). He is an active member of the Electrical and Computer Engineering Industrial Advisory Board at Southern Illinois University, where he serves as an advisor to the department chair.
close this window
Lorenzo has over 20 years' experience in telecommunications product management, mainly focused on Optical Transport solutions. Working with Cisco since 2000, has been involved with Long Haul and Extended Long Haul products and has been focused on Flexible and Integrated transport networks for the last 17 years.

Currently leading the Optical Systems Product Management team, Lorenzo has been part since the beginning of the core team developing Converged Transport functionalities and ROADM solutions for NCS 1000, NCS 2000, ONS 15454 MSTP and NCS 4000. In his current role he is also working with his team to drive Routed Optical Networking solutions and simplify service delivery over a single layer network through end-to-end automation.

Based in Vimercate, Italy, Lorenzo obtained his Master's degree in Telecommunication Engineering from "Politecnico di Milano" university and joined Pirelli Optical System as Product Line Manager in 1999.

He holds multiple patents in the optical transport field.
close this window
Dirk is a director of system engineering at Juniper Networks where he is leading the system engineering specialists for EMEA & CALA. Together with his team, he advises operators on network evolution strategy across routing, transport, data center, campus and security. He specializes himself in the convergence of IP/MPLS and transport, and how developments in optical integration, network timing, analytics and SDN control are shaping network architectures.
Dirk obtained his Ph.D. in optical communications from the Eindhoven University of Technology. He has spoken frequently at major industry events, authored and co-authored over 100 peer-reviewed journal and conference contributions and holds several patents on optical communication. He is based in Munich, Germany.
close this window
Jean Macher is Business Development Director of SaaS Solutions for Harmonic where he drives the marketing effort for next-generation video solutions in the Americas. Macher joined Harmonic as part of the acquisition of Thomson Video Networks, bringing with him more than 20 years of experience in MPEG-related solutions and digital television implementation. Macher holds a Master of Science in Electrical Engineering from the Institut Supérieur d'Électronique in Paris.
close this window
Dean Stoneback is the Senior Director of Engineering and Standards at SCTE•ISBE and is responsible for the development of standards and operational practices for the broadband communications industry. Specific targets include reducing energy usage through the Energy 2020 program; assuring that networks are ready for DOCSIS 3.1 deployments; enabling advanced and IP video services and digital advertising; developing Internet of things (IoT) deployment methods; and supporting the migration of networks from coax to fiber delivery.

Prior to joining SCTE/ISBE in 2014, Dean spent 26 years with the Jerrold division of General Instrument, Motorola and ARRIS. As a senior manager with ARRIS, he most recently was responsible for systems analysis and architecture development for transmission products for the cable industry, including optics, RF, Ethernet and PON products. During his career he has focused primarily on fiber optic, RF and PON transmission systems and has experience in systems engineering, hardware design, and system integration and test.

Dean was editor of and a contributor to the Third Edition of the NCTA Recommended Practices for Measurements on Cable Television Systems in 2002 and the secretary and a contributor to the SCTE Measurement Recommended Practices for Cable Systems, Fourth Edition in 2012. He co-authored a book on the return path entitled, "Broadband Return Systems for Hybrid Fiber/Coax Cable TV Networks." A longtime participant in the SCTE Standards Program, he was the recipient in 2012 of the SCTE Excellence in Standards award. Dean received a B.S.E.E. degree from Geneva College in Beaver Falls, PA in 1988 and his M.S.E.E. degree from Drexel University in Philadelphia, PA in 1993.
close this window

Webinar Archive Registration
To register for this webinar, please complete the form below. Take care to provide all required information (indicated in
red
). Press
Register
to complete your registration. If you have already registered for our site or for one of our webinars, you may
login
to register without re-entering your information.