Step up to Wi-Fi 6 and maximize the performance of legacy networks
Date / Time:
Tuesday, August 10, 2021, 10:00 a.m New York / 3:00 p.m London
Overview:

With more and more Wi-Fi 6 capable routers and client devices being shipped, a first question is how service providers can optimize the Wi-Fi performance beyond what end-users can do by themselves and allow end-users to fully benefit from Wi-Fi 6. Another question is whether all the Wi-Fi 5 and Wi-Fi 4 networks need to be upgraded, or whether this CAPEX-heavy decision can be postponed?
In this webinar we focus on how service providers can bring the best Wi-Fi performance to end-users, regardless of the Wi-Fi generation, and how they can lay a solid broadband foundation throughout the whole home, enabling value-add services on top of Wi-Fi.
Key topics include:
Introduce a two-level Wi-Fi optimization (local and cloud-based)
Complement an EasyMesh™ compliant mesh network with local algorithms for real-time Wi-Fi optimization
Leverage on a cloud platform to finetune the Wi-Fi settings and obtain network wide KPI reporting
Use the same cloud platform to "upgrade" the performance of legacy Wi-Fi devices
Give your helpdesk real-time visibility on in-home networks
More info: Perfect broadband in every corner of the home with Nokia WiFi
Speakers:

Simon Stanley, Analyst at Large, Heavy Reading | bio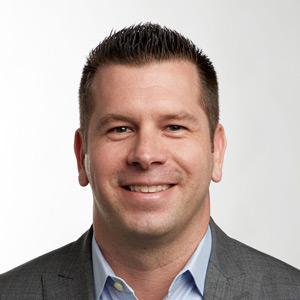 Justin Doucette, Head of Nokia WiFi, Nokia | bio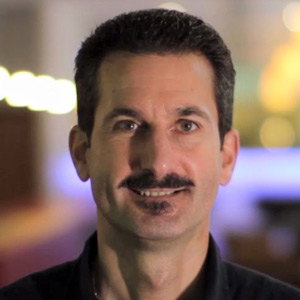 Laszlo Gyalog, Marketing Broadband Devices, Nokia | bio
Simon is Founder and Principal Consultant at Earlswood Marketing Ltd., an independent market analyst and consulting company based in the U.K.

Simon's research covers a variety of communications-related subjects, including next-generation core networks, radio access, and 5G, 100G/400/800G technology, IoT, Open Compute, smart NICs, uCPE, multicore processors and switching. In addition, to leading survey-based research projects addressing these areas, he has also hosted many Light Reading webinars and events covering next-generation networking technology. Simon has over 18 years market analyst experience and holds a Bachelor's in Electronic and Electrical Engineering from Brunel University, London.
close this window
Justin Doucette has ten years of experience in WiFi and twenty years in product management. Doucette leads a team of product managers responsible for strategy definition and product development for WiFi across Nokia's Broadband Devices BU within Fixed Networks BG. Through financial management, market analysis, and competitive landscaping, Doucette and his team are responsible for the WiFi roadmap and long-range planning. Working with cross functional leaders, Doucette finds the optimal ROI for new product introductions and existing product maintenance while driving top line growth and profitably by focusing on new business opportunities, cost management, and improving customer appeal.
close this window
Laszlo Gyalog is responsible for the marketing of the Broadband Devices within Nokia's Fixed Networks Division. Once we have brought ultra-broadband to the home, the challenge is how to extend this ultra-broadband within the home. Laszlo's main topic is Nokia WiFi (meshed networking, complemented by advanced analytics). Laszlo leverages on 30 years of experience in telecommunications, with a wide variety of responsibilities, that turned out to be the perfect basis for his current role.
close this window
In her role at Verizon, Beth is working on developing Software Defined Network and Edge products by leveraging the Verizon global network. She has been responsible for the launch of several leading edge products include Secure Cloud Interconnect, which allows companies to connect to cloud services over private networks, and Virtual Network Services, which is a market leading SDN product. She is active in several Open Source communities, including LFN and OpenStack and has been involved in cutting edge technology since her days at BBN, the pioneering inventor of the Internet.
close this window
Jean Macher is Business Development Director of SaaS Solutions for Harmonic where he drives the marketing effort for next-generation video solutions in the Americas. Macher joined Harmonic as part of the acquisition of Thomson Video Networks, bringing with him more than 20 years of experience in MPEG-related solutions and digital television implementation. Macher holds a Master of Science in Electrical Engineering from the Institut Supérieur d'Électronique in Paris.
close this window
Over 15 years of experience in the telecoms industry spanning portfolio strategy, marketing, product management and business development roles.
Currently Emerging Technology Director at Colt, responsible for portfolio strategy, marketing and sales enablement of digital transformation solutions for both service providers and city authorities.
In charge of bringing into the market end to end cross partners propositions that enable the delivery and monetization of Telco cloud solution, as well as the realization of the digital agenda of city authorities.
Broad and in depth technology expertise spanning SDN/NFV, NFVI, wireless technologies, AI and IoT/smart city platform recognized by the company through a series of "Best Achievements" awards for contributing in technology innovation/IPRs.
close this window

Webinar Archive Registration
To register for this webinar, please complete the form below. Take care to provide all required information (indicated in
red
). Press
Register
to complete your registration. If you have already registered for our site or for one of our webinars, you may
login
to register without re-entering your information.