Improving Latency, to Provide a Better Internet Experience Over WIFI, 5G, FWA and Even FTTH
Date / Time:
Wednesday, September 8, 2021, 10:00 a.m New York / 3:00 p.m London
Overview:

Why is it that while residential broadband access speeds have now reached multi-gigabit, we are still having video-conferencing issues, VOIP hiccups, gaming "lag" spikes and spending so much time staring at a "loading" spinning icon on our smartphones and other devices? COVID-19 has shown us the importance of universal broadband access, but raw broadband speeds are just not enough: We need new ways to optimize, monitor and manage the latency of networks and applications to deliver an optimum end-user experience.
In this webinar, we will discuss a variety of latency topics to help better understand where latency comes from and what the negative quality-of-service-experience (QoSE) impacts are that arise from it. Having a gigabit broadband service doesn't provide a better tele-education experience, a better Webex session or make you a better gamer than your neighbour on a 100Mb/s service. It's about delivering the lowest and most consistent latency.
Key topics include :
Defining latency and how it is key to emerging technologies (5G, edge computing, cloud gaming, etc.)
Should we focus on just low-latency or consistent latency?
It takes an eco-system approach to address the latency pain points – what can we and must we all do (CSP, telecom vendors, chipset vendors, webscale players, CDN providers, etc)?
Real-world examples and industry initiatives to address the latency challenges
Speakers:

Simon Stanley, Analyst at Large, Heavy Reading | bio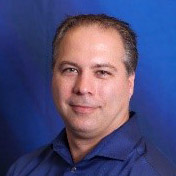 Gino Dion, Head of Innovation Solutions – Nokia NI-FN-CTO, Nokia | bio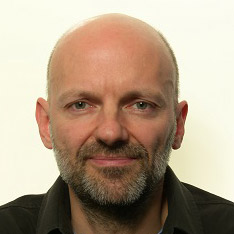 Koen De Schepper, Research Department Head - Nokia Bell Labs | bio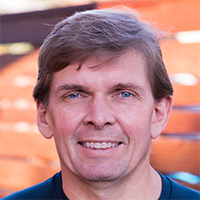 John Harrsen, Senior Director, Product Management, Qualcomm Technologies, Inc. | bio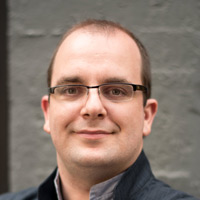 Tom Paseka, Head of Interconnection Strategy, Cloudflare | bio
Simon is Founder and Principal Consultant at Earlswood Marketing Ltd., an independent market analyst and consulting company based in the U.K.

Simon's research covers a variety of communications-related subjects, including next-generation core networks, radio access, and 5G, 100G/400/800G technology, IoT, Open Compute, smart NICs, uCPE, multicore processors and switching. In addition, to leading survey-based research projects addressing these areas, he has also hosted many Light Reading webinars and events covering next-generation networking technology. Simon has over 18 years market analyst experience and holds a Bachelor's in Electronic and Electrical Engineering from Brunel University, London.
close this window
Located in Saint-John, New-Brunswick Canada, Gino Dion is Head of the Nokia Fixed Networks Innovation Solutions team. In his 20+ years in Telecom, he has extensively worked with CxOs , heads of Network Operations of Service Providers & MSOs worldwide, and major webscale corporations.

Gino has extensive experience in all aspects IP, video service delivery, low-latency gaming optimizations, advanced innovation R&D, IoT security, service assurance and cloud native technologies. Gino was recognized as a Distinguished Member of Technical Staff and also holds over 15 patents in the telecommunications space.
close this window
Koen De Schepper is leading the Nokia Bell Labs Access Network Control research department, in Antwerp Belgium. He joined Nokia (then Alcatel) in 1990, where initially he was platform development leader and system architect for several real-time telecom systems. He joined Bell Labs research in 2008 working on transport layer protocols, active queue management and congestion controls that support time-shifted, scalable (SCAP) and low latency (L4S) content delivery. More recent research focus also includes Programmable Traffic Management, Network Slice Customization and AI supported Dynamic Network Control.

In Koen's 31 years of development and research experience, he has built a broad and deep latency-awareness on all layers of networks, end-systems, and applications. He holds +30 patents and is co-author of the L4S IETF drafts and L4S Linux kernel modules.
close this window
Tom is the Head of Interconnection Strategy at Cloudflare, based in San Francisco, California. Tom's role is looking after Cloudflare's global Network and connections to other networks globally, expanding to help make the Internet better throughout the world. Tom has spent the last 15 years working with Internet, beginning in Australia, but also Hong Kong and Asia and further throughout the world.
close this window
Over 15 years of experience in the telecoms industry spanning portfolio strategy, marketing, product management and business development roles.
Currently Emerging Technology Director at Colt, responsible for portfolio strategy, marketing and sales enablement of digital transformation solutions for both service providers and city authorities.
In charge of bringing into the market end to end cross partners propositions that enable the delivery and monetization of Telco cloud solution, as well as the realization of the digital agenda of city authorities.
Broad and in depth technology expertise spanning SDN/NFV, NFVI, wireless technologies, AI and IoT/smart city platform recognized by the company through a series of "Best Achievements" awards for contributing in technology innovation/IPRs.
close this window

Webinar Archive Registration
To register for this webinar, please complete the form below. Take care to provide all required information (indicated in
red
). Press
Register
to complete your registration. If you have already registered for our site or for one of our webinars, you may
login
to register without re-entering your information.