Where Are Smart General Managers Placing their Bets to Fuel Growth? 2022 Trends, Challenges and Opportunities
Date / Time:
Thursday, February 24, 2022, 2:00 PM New York
Overview:

Is 2022 the year you challenge the status quo to fuel growth? Is it the time you will set your broadband service apart from the competition? Are you primed to break into new markets? Calix partnered with Heavy Reading to hear from industry-leading general managers about their biggest challenges and opportunities—and created the State of the Service Provider study. This report gives insight into which initiatives leading service provider executives are investing in to transform their organizations and meet new subscriber demands.
In this webinar, we discuss the results of the survey and show insights into how general managers plan to:
Increase network capacity to satisfy the growing demands of your subscribers
Deliver a differentiated subscriber experience
Grow revenue and market share in new ways
Speakers:

Jim Hodges, Research Director – Cloud and Security, Heavy Reading | bio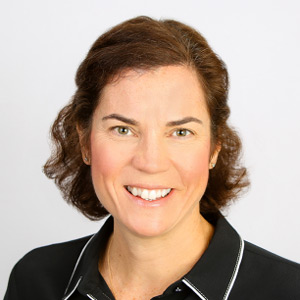 Pam Ferguson, Vice President, Product Marketing, Calix | bio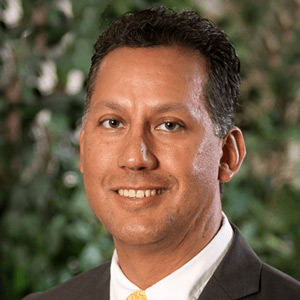 Charlie Cano, General Manager/CEO, Etex Telephone Cooperative | bio
Jim leads Heavy Reading's research on the service assurance and security impact of the virtualized cloud on the control plane and application layers, both in the fixed and mobile core and at the enterprise edge. Jim focuses on the security impacts that cloud-based technologies such as 5G introduce from a cyber-threat detection perspective, as well as billing and service assurance transformation implications. Jim joined Heavy Reading from Nortel Networks, where he tracked the VoIP and application server market landscape and was a key contributor to the development of Wireless Intelligent Network (WIN) standards. Additional technical experience was gained with Bell Canada, where he performed IN and SS7 network planning, numbering administration, technical model forecast creation and definition of regulatory-based interconnection models. Jim is based in Ottawa, Canada.
close this window
Pam Ferguson is the vice president of product marketing for Calix. For more than two decades, Pam has been involved with the evolution of what we now know as IoT and smart home. Leading the growth of IoT product management and solution sales with Rogers and then TELUS in Canada, she is no stranger to customer needs and challenges in this emerging space. Pam joined Calix in the fall of 2017, and now leads the product and field marketing team. Her team helps customers understand Calix's role in connecting everyone and everything and accelerates customers' go-to-market of the ultimate subscriber experience for their subscribers and members through an award-winning market enablement program.
close this window
Utilizing his business and engineering knowledge, Charlie was responsible for guiding Etex through the Fiber-to-the-Home (FTTH) network remodel, deploying wireless technology and much more. His leadership, innovative approach, boundless energy and vision earned him the title of CEO / General Manager of ETEX in 2013. His focus since then has been the transformation of Etex customer care culture, obtaining regulatory balance for the communications industry and developing a sales channel to deliver the best in communication, information and entertainment services to residents of East Texas.
close this window
Gray is on a mission to help broadband service providers challenge the status quo of how business has typically gotten done. He wants them to build customers for life and find the right partners. He has more than two decades working in marketing technology.
close this window
Robert leads the Cox access engineering team that manages the technical deployments for Cox FTTH builds for both residential and commercial customers. Robert previously led the Cox commercial services engineering that built a national Cox Business services backbone and metro access network. He started his career at BellSouth and later AT&T. He was part of the product management team that launched DSL services as well as the initial fiber-to-the-cell site builds. He is a former board member and treasurer of the Metro Ethernet Forum.
close this window
Tom Williams is Chief Technology Officer with Schurz Broadband Group. Tom began his career in the cable industry as an R&D engineer at Scientific-Atlanta developing and deploying the first digital set-top boxes. He moved into consulting with KPMG and later joined Comcast as the Regional Director of Engineering where he was first to deploy new technologies for the company including the VOD, HD-DVR, CHSI, HDTV and more. In 2006 Tom joined ARRIS as Vice President of Marketing and Business Development, where he won 2 AMY awards and implemented a company-wide brand transformation and management strategy. Tom returned to consulting, as a Managing Partner with Brightset Consulting specializing in global marketing and communications strategies for technology companies. He joined the Schurz Communications leadership team in 2016 where he drives technology strategy for the company.

Tom is a long-standing member of SCTE, CTAM, NCTC and WICT. He enjoys mentoring young people interested in technology and advanced video related careers. He has served as a Board member on the Baltimore County Technology Council and the Technology Board for the University of Maryland driving technology solutions to serve students and faculty of the college. Tom was inducted into the prestigious Cable TV Pioneers in 2019.

An active participant in his hometown of Atlanta, he enjoys coaching youth sports teams, serving on community technology boards and supporting local and military-owned business growth. Tom is a member of the American Legion and a United States Marine Corps veteran. He is a member of the Marine Corps Memorial Association that educates and connects others on the history of the Corps and the sacrifices of those who serve.
close this window

Webinar Archive Registration
To register for this webinar, please complete the form below. Take care to provide all required information (indicated in
red
). Press
Register
to complete your registration. If you have already registered for our site or for one of our webinars, you may
login
to register without re-entering your information.